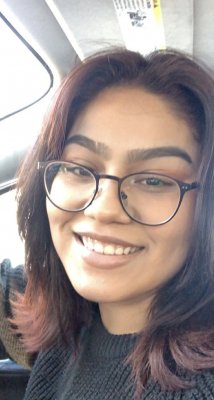 Hometown: Elkhart, Indiana
Major: TESOL & Secondary Education, Sign Language Interpreting minor
Why did you choose Goshen?
I chose Goshen because I knew it was a smaller campus. I wanted to have a better opportunity to meet and know more people and professors.
Why did you choose your major?
As a first-generation student, I grew up only knowing Spanish and it was very hard for me to learn English. I took ESL classes for a while in elementary. Through the diligence and sacrifice of my ESL teachers, I was able to become proficient in English. I know what it is like to be around a foreign language and wish you could understand; I want to be able to help mend that bridge for other people as well. Not just Latinx people but people from all walks of life.
What career are you interested in pursuing?
I definitely want to pursue a career as an ESL teacher after my time in Goshen.
What is a valuable experience that you have had at Goshen?
The most valuable experience I have had at Goshen was being able to give a speech at convocation as a first year student. It was a memorable time and I was able to showcase where I come from and what life is like being the daughter of an immigrant.