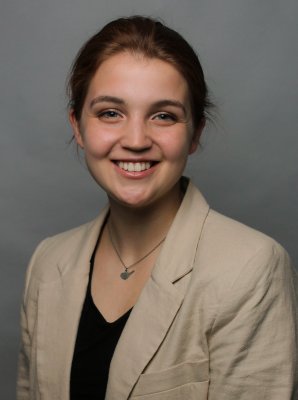 Apple Creek, Ohio
Major: Sign Language Interpreting, Art minor
---
Why did you choose Goshen?
Initially I chose Goshen for the American Sign Language and Interpreting program but quickly realized it was a good fit for me in nearly every way. I love the small class sizes and the interdisciplinary education that a liberal arts school offers. I can study everything I love, find new passions and see the ways that all of that knowledge fits together.
Why did you choose your major? 
I love learning and am fascinated by many things which made choosing a major very daunting. During my gap year between high school and college, I worked with and made friends with people in the Deaf and Hard of Hearing community through internships and church. Guided by many experiences during that year, I decided to pursue interpreting.
What career are you interested in pursuing?
Interpreting is a field for lifelong learning and offers so many opportunities to interact with new people and ideas. I am excited for a variety of places I could go with interpreting whether that be in medical, educational, theater or legal settings. I am especially interested in environmental education.
What is a valuable experience you have had at Goshen?
The Merry Lea Sustainability Leadership Semester was an extremely valuable experience for me. I saw how sustainability is environmentalism, but that it is also language, culture, community, justice and art. My experience at Merry Lea shaped the way I approach interpreting, art, relationships and every other aspect of my life.