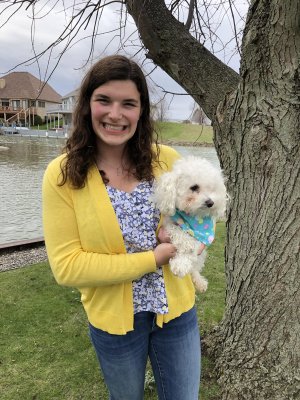 Maumee, Ohio
Major: Environmental and Marine Science
Why did you choose Goshen?
I chose Goshen because of the welcoming atmosphere of the students and staff. I love the small campus and the opportunity to participate in many activities across campus, whether being academic, athletic or recreational.
Why did you choose your major?
I decided to major in environmental & marine science because while in high school I had the opportunity to take a marine biology course and travel to the Florida Keys and learn about the ocean, small and large marine creatures and more. At GC, I have another few opportunities to travel to the Keys again and learn about the diverse ecosystems again in more depth. There is so much to learn about our world!
What is a valuable experience that you have had at Goshen?
One favorite memory I have while at Goshen is when the women's basketball and softball teams traveled to the Dominican Republic for three weeks. We studied the language and culture, performed service activities such as painting a new basketball court for a school, and played basketball games. This was a once in a lifetime experience that I enjoyed very much.