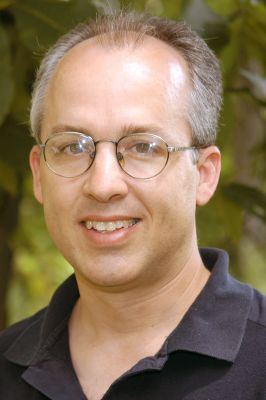 Professor of Chemistry
---
What drew you to want to teach at GC?
Its affiliation as a mission of the Mennonite church and its core values, especially those of Christ-centeredness and global citizenship.
What do you love most about teaching GC students?
The broader interests and passions they have [beyond their area of study]: religious, service, ecological, international, peace and justice, etc.
What excites you about the field of chemistry?
The unifying themes that keep repeating themselves in various problems; the chemical mechanisms that make life possible; the constant new developments in the field; the possibilities to ask questions and pursue the answers.
What do you enjoy doing outside of your academic work?
Camping, hiking and other traveling.
How does the college's vision (international, intercultural, interdisciplinary and integrative) connect or shape your teaching and work?
It gives me the opportunity to participate in Study-Service Term and to improve my teaching to better help first-generation and minority college students.
How do you strive to make peace through your work and life?
I am an adviser to the Social Reform and Pax clubs, and I am one of their drivers for the annual three-day trip to the School of the Americas demonstration in Georgia each November. At Assembly Mennonite Church, I serve on the Peace and Justice Ministry Team.
Is there anything else you would like students to know about you?
I don't want students to just learn chemistry as a collection of facts and things to memorize, but as a process that asks questions and searches for answers.