Diana Ramirez '20 is a psychology major from Ligonier, Indiana. She is a member of the Goshen College women's soccer team and Latino Student Union.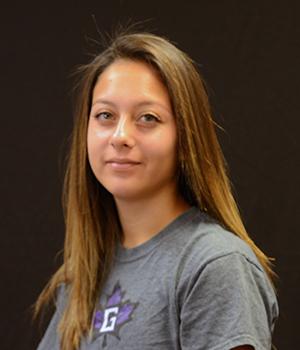 What do you like most about Goshen and why?
I really like its small campus because everywhere you look you see people you know. There's a strong community feel that makes it easy to make friends.
Why did you choose Goshen?
I chose Goshen because of the soccer team. I knew playing soccer in college was something I wanted to do for sure and Goshen gave me that opportunity. I also liked that it was close to home because I wanted to still be close to my family.
What do you hope to do with your degree?
As of now, I really want to become a forensic psychologist after graduate school.
What is your favorite experience at GC so far?
Definitely being on the soccer team, that's where I've made most of my friends. Because I'm a commuter, living on campus during pre-season was fun and a great way to bond.
What advice would you give a prospective student?
College is different than high school, so don't be afraid to be yourself.
What surprised you about Goshen College?
Compared to high school, professors take the time to work with you and make you feel like an individual. They care about you and want you to achieve the best grades possible.