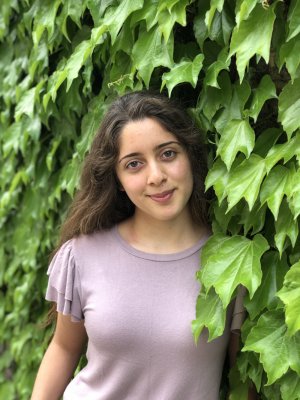 Goshen
Why did you choose Goshen?
My biggest deciding factor was that Goshen campus is close to home and I am able to commute. Other factors included a diverse student body and an excellent nursing program.
Why did you choose your major?
I always knew I wanted to study and work in healthcare. It was just a matter of deciding where to begin. I chose nursing because It is life giving to me. I am very service oriented. I feel content knowing that the work that I do is benefiting someone other than myself.
What career are you interested in pursuing?
I am interested in pursuing a career as a family nurse practitioner.
What is a valuable experience that you have had at Goshen?
My most valuable experience at Goshen has been my Study-Service Term experience. I chose a domestic SST experience that was centered around Native Americans. I was given the opportunity to learn from, observe, and appreciate the cultures and ways of life of the Navajo people and the Hopi people. I also learned about indigenous rights and the struggle for indigenous sovereignty and self determination. Before SST I knew nothing about Native Americans, so I am thankful for the opportunity to become educated about people who are a crucial part of United States history and life today.