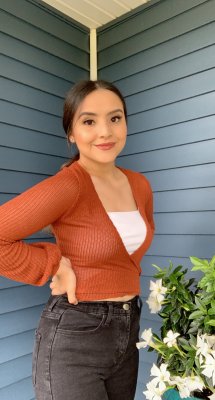 Hometown: Goshen
Major: Nursing, Sign Language Interpreting minor
Why did you choose Goshen?
The small campus is one of the key reasons I chose Goshen. I appreciate the small class sizes and the benefits that come with them. You have a strong sense of belonging. They also provide an excellent nursing program.
Why did you choose your major?
I chose nursing because I enjoy helping others in any way possible. I'll be able to aid not just the patients, but also their families, as a nurse. I intend to accomplish this by providing families with a sense of relief knowing their loved one is in good care.
What career are you interested in pursuing?
I'm considering pursuing a career as a pediatric nurse or nurse practitioner. I'm also interested in learning more about other aspects of healthcare.
What is a valuable experience you have had at Goshen?
Making new connections with students and staff throughout the pandemic has been a tremendous valuable learning experience for me. It's been an odd and trying year, but it's taught me a lot about myself. Having these new relationships was quite beneficial this.