Alexsandra Fernandes De Oliveira '22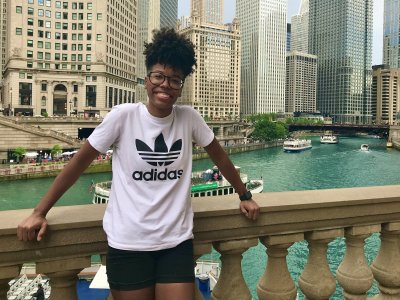 Rio de Janeiro
Major: Physical Education
Why did you choose Goshen? 
I chose Goshen because it is a great college. It has a good structure and a good program of study.
Why did you choose your major? 
I chose physical education because I love sports and I enjoy the environment because it makes me feel so happy. Through sport I had the opportunity to study in another country, realize my dream to help my family and earn a college degree.
What career are you interested in pursuing? 
Teacher or assistant coach.
What is a valuable experience that you have had at Goshen? 
The valuable experience that I had was during the track season when my teammates and I broke the school record in the distance medley relay and we went to nationals. I never ran the 400 meters in my life and I helped the team to break the school record. It was the most amazing experience ever.