Annual Resource + Transition Fair – Breakout Sessions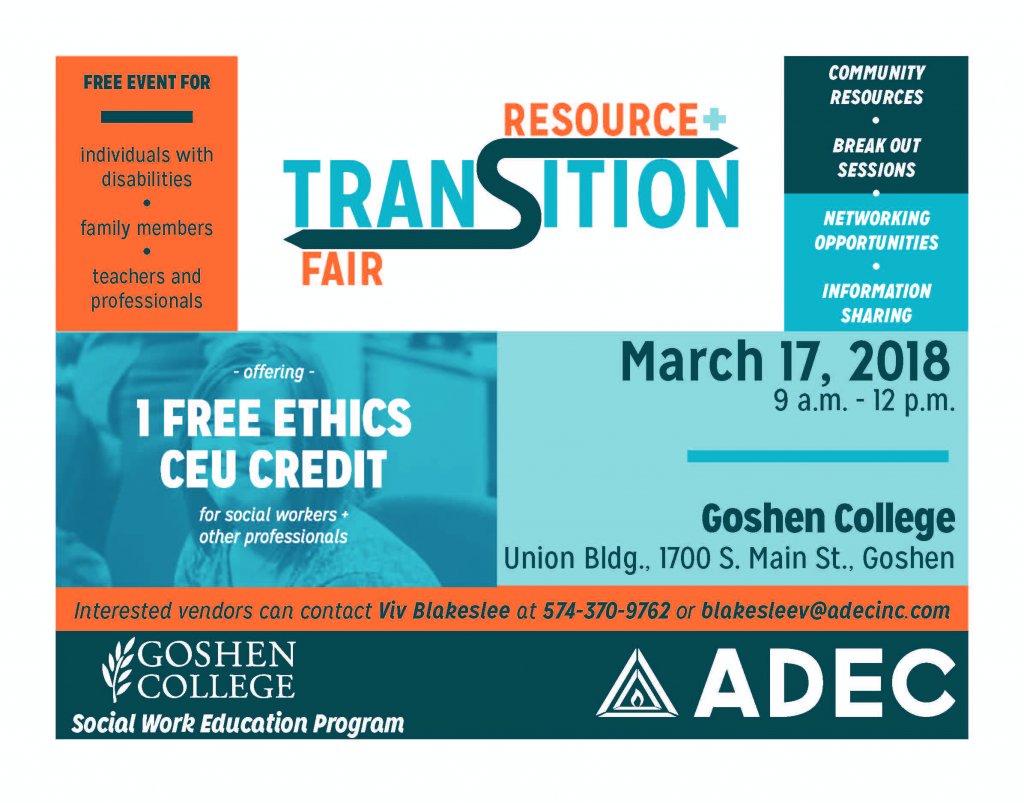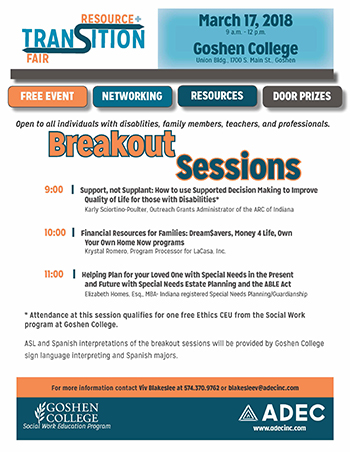 Breakout sessions announced

Join us on Saturday, March 17, 2017 for the annual Resource + Transition Fair. A free event for individuals with disabilities, family members, teachers and professionals where you can connect with community resources, enjoy break out sessions and networking opportunities, and share information. Hosted by the Goshen College Social Work Education Program and ADEC, this will be a morning that you will not want to miss. Social Workers and other professionals are eligible to receive one free Ethics CEU credit for a presentation at the Fair.
Interested vendors may contact Viv Blakeslee at 574-370-9762 or blakesleev@adecinc.com.
No registration is required, but if you have questions, please contact Veronica Berkey (Goshen College Social Work Program) at vberkey@goshen.edu.