Mexico History Class and Ayotzinapa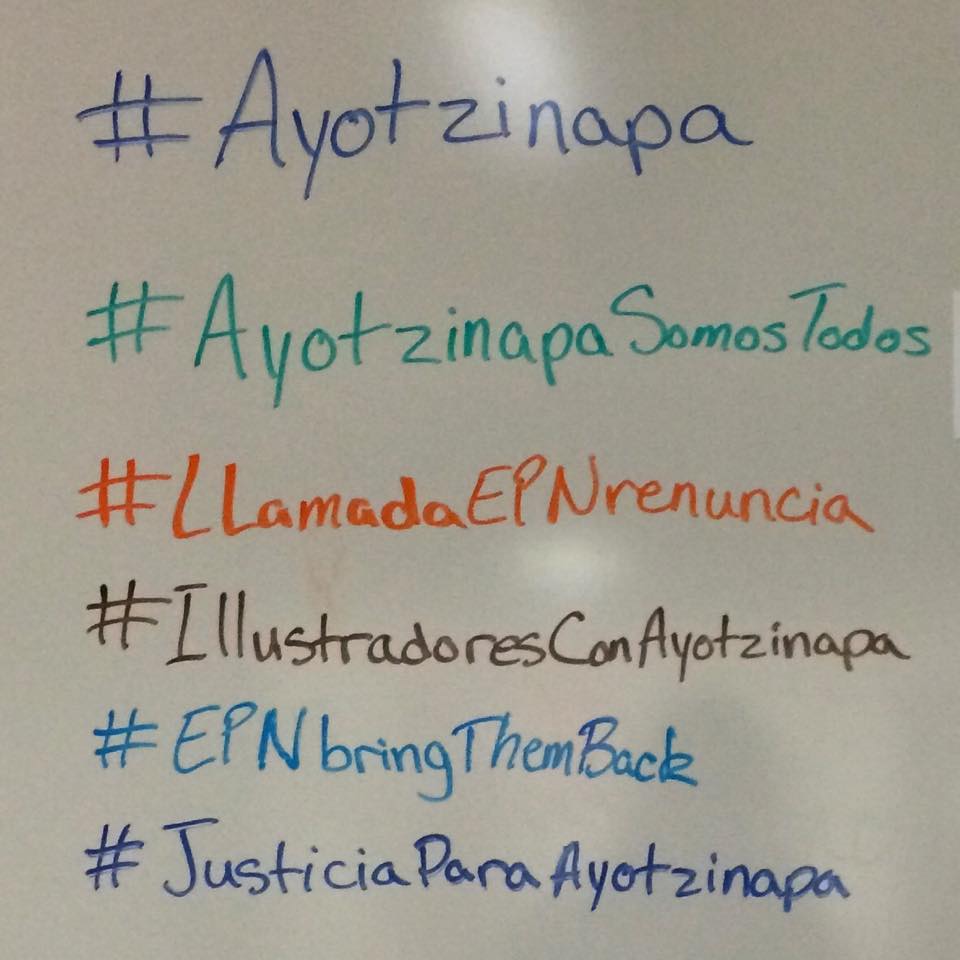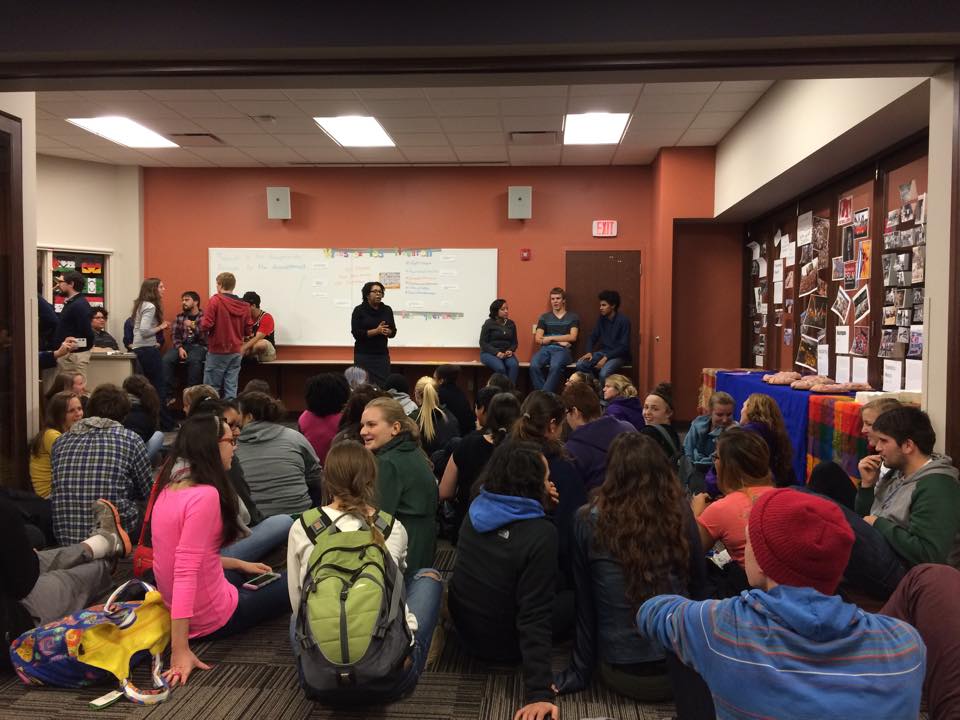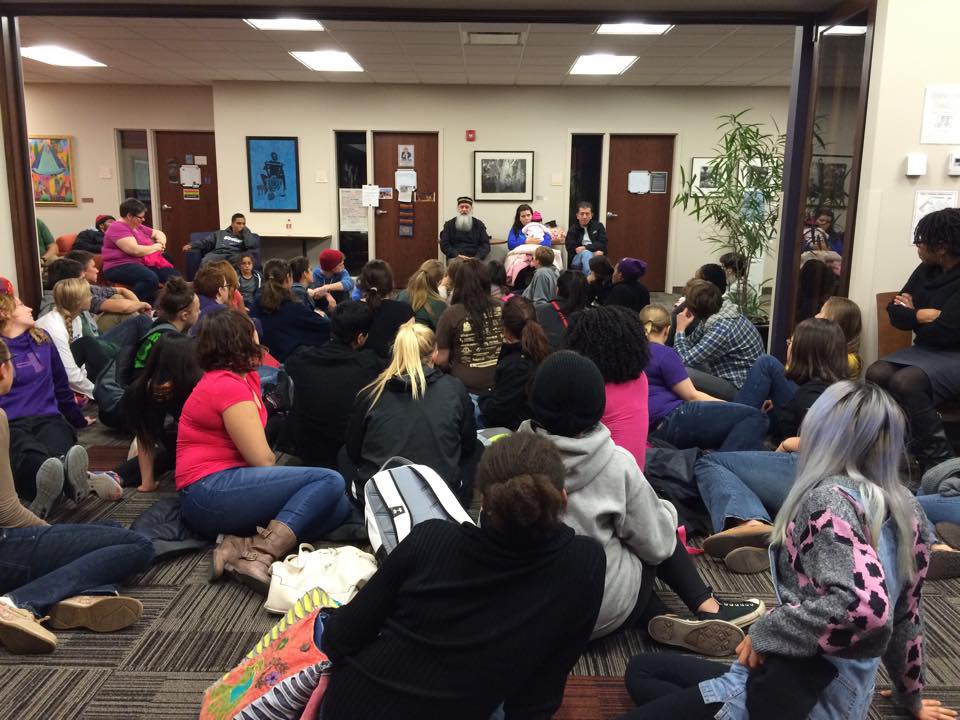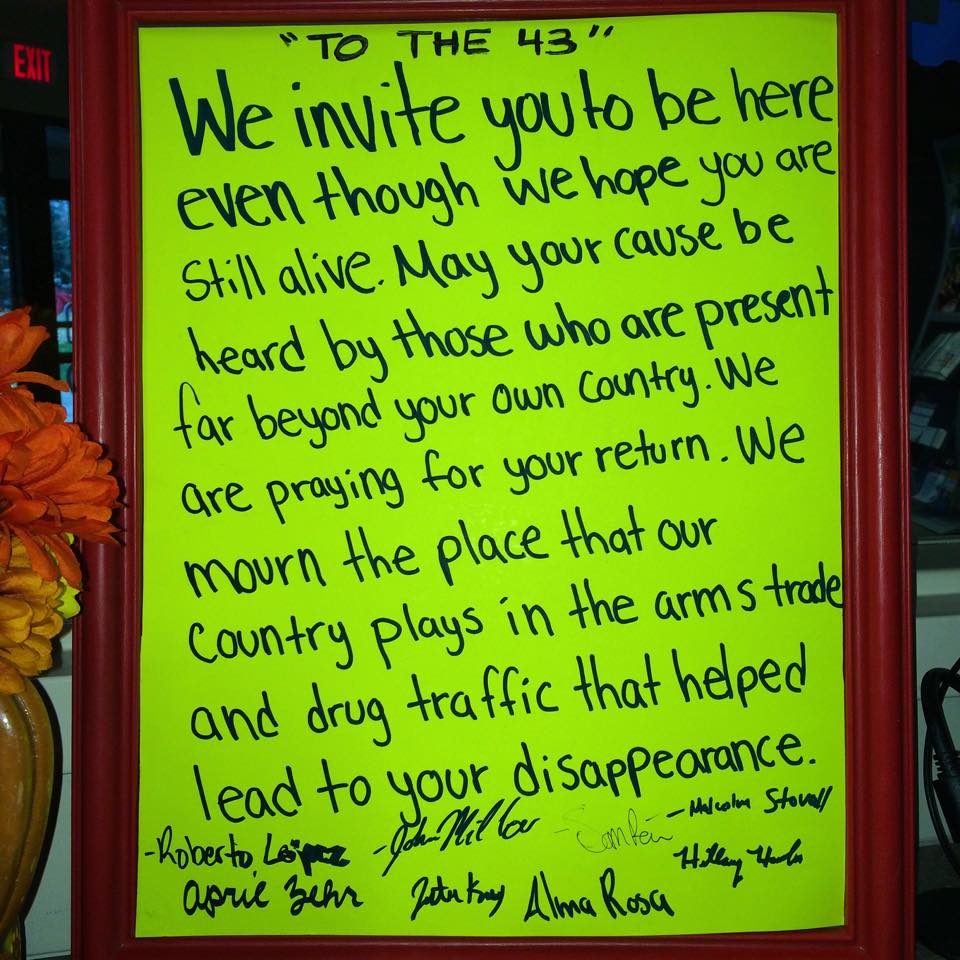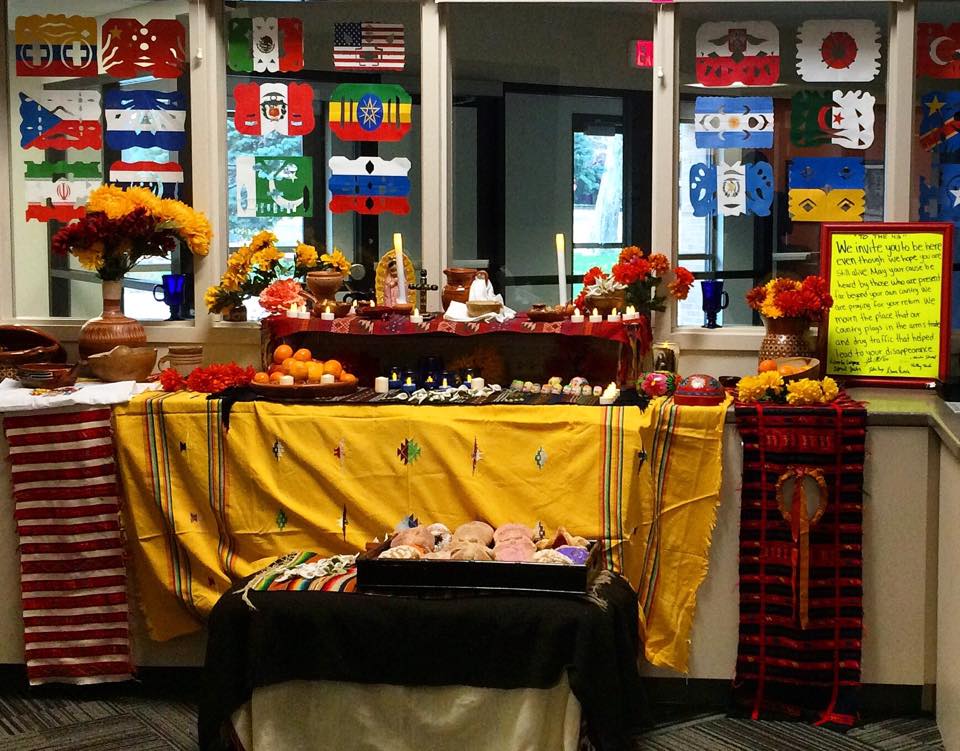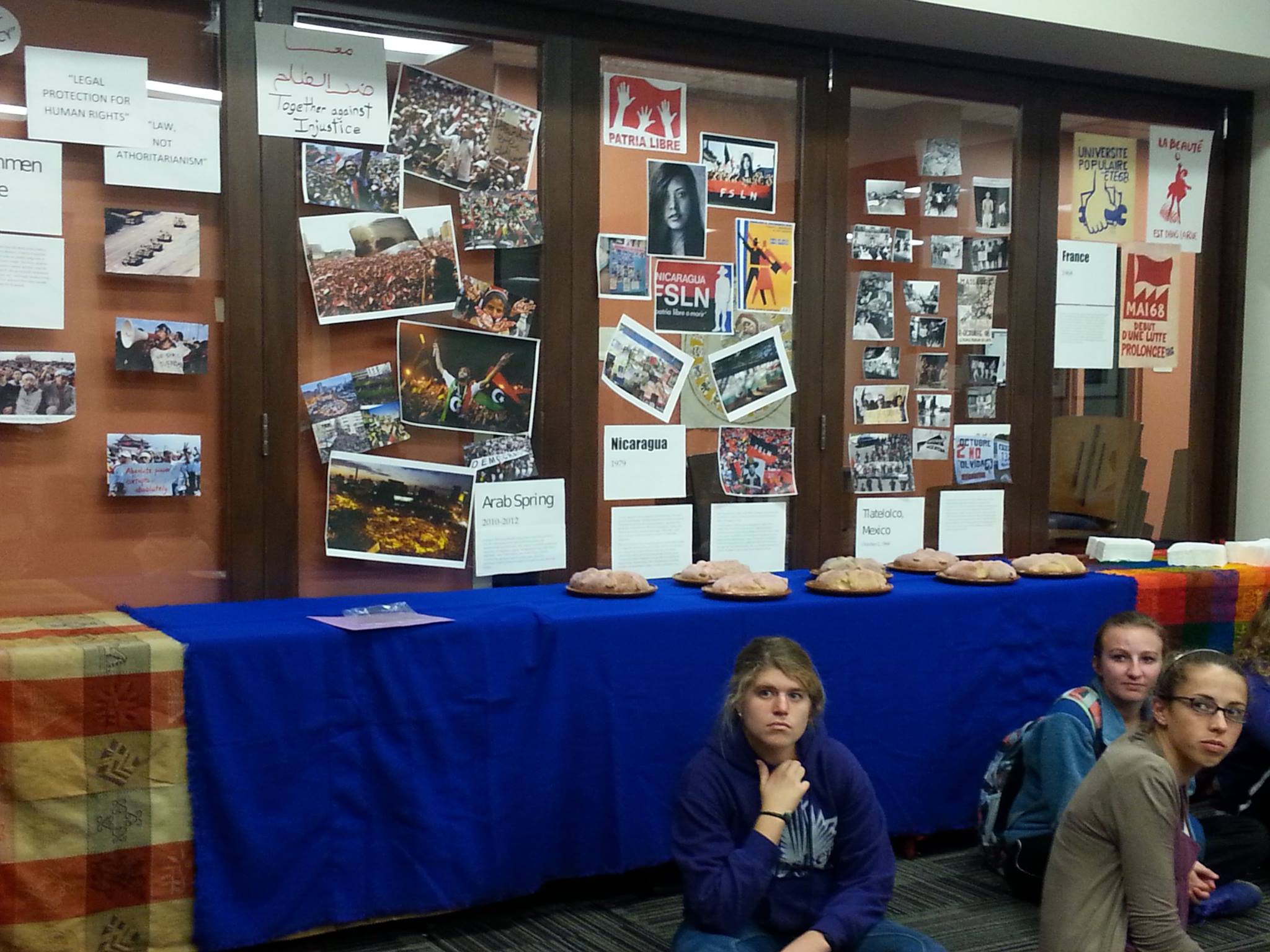 Marcia Good, adjunct history professor, teaches a Mexico History this fall at Goshen College. Part of the purpose for this class is to raise awareness through "News Flashes" assignments.  Through this they became aware of the missing 43 students from a Teacher's college in Ayotzinapa, Mexico.  As they continued to watch this tragedy unfold, the class decided to bring awareness to this issue.  They decided to build an "Ofrenda," (a type of offering) for All Saint's Day for the Ayotzinapa students.  On Monday November 3, 2014 for their Monday night class, they presented and shared their Ofrenda and the regional projects that the students had put together.
"We created this Ofrenda in the name of students who have died in activism all over the world. We could not do them all (of course), so each of the students in our class picked a movement that they cared about and wanted to research," Marcia wrote.
They were joined with Regina Shands Stolzfus' class on Race, Class and Ethnic relations to bring awareness of issues of Cultural Appropriation, Cultural Sharing and Cultural Exchange as they used the Ofrenda tradition to bring attention to the suffering of the students from Ayotzinapa.  Jimmer Prieto, Spanish teacher at the Goshen Middle School, also brought his students and shared about interviews they had done with their parents about the Day of the Dead.
After presentations and discussions, participants shared Champurrado (a mexican hot chocolate) and "Pan de Muerto" (a type of sweet bread made especially for this holiday).  Students from the Mexico History class, Alma Rosa Carillo Flores and Samantha Pena are planning to provide a convocation to raise further awareness for the 43 students of Ayotzinapa.