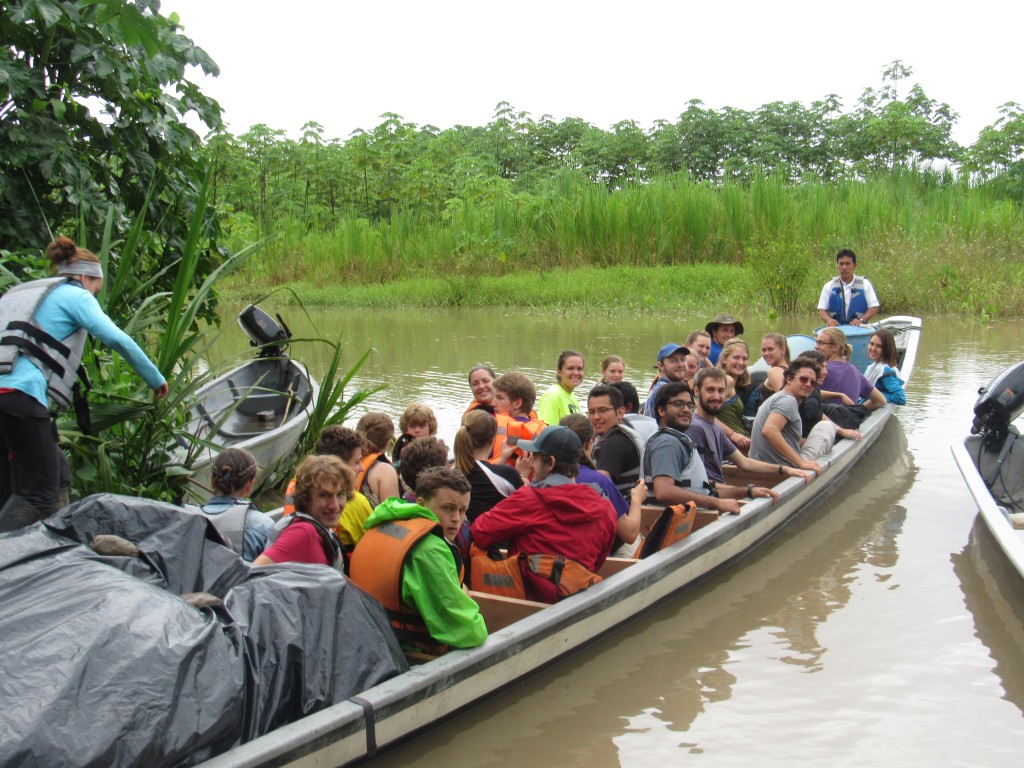 Preparing for SST
About SST
Hear from other students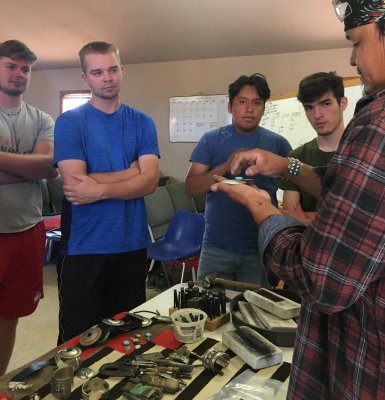 The best way to prepare for a Study Service Term is to talk with other students who've done it. Start with our  SST Capstone page where you can view projects and videos that students made after they returned.
Featured video: Martim Cafe, an international student from Portugal, describes what he learned from a month living within an the Indigenous community.
Prerequisites
Sophomores, juniors and seniors are eligible to take SST courses. The following performance standards and actions are required for participation in a semester abroad. Course by course SST webpages may list prerequisites in the program overview section
An overall GPA of 2.0 by the beginning of the semester before departure, to be maintained until departure.
Language study is required for all international units. Students need at least a C- in these courses.China: One course in Chinese
Ecuador: Spanish 101 and 102 or test at this level
Indonesia: One course in Indonesian
Senegal: French 101 or test at this level
Tanzania: One course in Swahili
Academics: Responsible class attendance and completion of homework.

Living by community standards: a record with no serious behavioral violations.
Evidence of physical and emotional well-being.
If you are in doubt about your standing in any of these areas, the SST handbook offers more details.
What does SST cost?
Fall or Spring SST: Tuition and room and board costs are the same as for a semester on campus. Your financial aid package (including your grants and scholarships) will apply to SST just like it would if you were studying on campus. See Tuition and Fees, 2022-2023 for more details.
Summer SST, leaving in May: Tuition and room and board costs are still the same as for a semester on campus, but keep in mind that most financial aid only covers eight semesters. In this case, you have several choices:
Count SST as one of your eight semesters and take a fall or spring semester off if you can complete your required courses this way.
Pay the full summer SST base rate listed with tuition costs.  If you are not a full-time student, meet with the Financial Aid Office to clarify what is expected.
Plan ahead and apply for all outside scholarships for study abroad that you qualify for.
Commuter Students: The total cost for SST includes tuition, room and board. Students who normally commute will need to pay the room and board costs for their SST semester or travel course.
Travel: Students pay part of their airfare. Travel costs for semesters abroad are $500 for Ecuador and $1000 for China, Indonesia, Senegal, Tanzania. Travel costs for domestic semesters and shorter courses are listed on each course's page.
Immunizations: Students are expected to pay for the shots or medications required by other countries. Costs vary from around $100 to nearly $1000 depending on location. Your insurance may cover all or part of these costs. Check with Goshen Family Physicians and your insurance company for pricing if this is a concern. Immunization lists and costs available from the Global Engagement Office upon request.
Passport fees: If you don't have a current passport, this costs $145 as of 2022.
Physical Exam: SSTers spending a semester abroad must meet with the campus physician and cover the cost of this visit. Again, your insurance may cover this.
Choose your unit
You will want to consider at least three factors before making a choice: location, timing and theme. Check the semesters and course by course offerings and consult with your advisor about when the courses required for your major will run. Also read about the SST units and courses. Some may fit your major or interests better than others.
Sign up!
To register for a semester, sign in to myGC. Look for the box labeled forms in the lower right corner. Select SST Enrollment Form. Sign up well in advance to make scheduling easier and make sure you have any prerequisites.
Register for course by course SST with your advisor during advising periods.
The orientation process
One of your semester SST credits is earned by completing orientation sessions the semester before you leave. There are about eight sessions, usually in the evening. The orientations cover health, safety, culture shock and basic information about the country you are visiting. They also walk you through the steps below:
Apply for/turn in a passport to SST Office.
Submit a $250 non-refundable deposit. The deposit counts toward your tuition fees.
Complete an SST application and all required forms.
Complete a physical/mental health screening at Goshen Family Physicians and obtain all required immunizations.
If you wish to travel separately from the group on either end of the trip, make alternate travel plans with the SST office by the announced deadline.
I want to go, but…
Contact sst@goshen.edu with your questions. If cost is the issue, apply for a scholarship for international education.