Maple Scholars dedicate summer to exploring sciences, arts and more
By Nick Yutzy '21
The eight-week Maple Scholars research program gives students the unique opportunity to work alongside Goshen College professors to take part in meaningful research on campus. This year, 14 students dedicated their summers to working on projects within the music, biology, history, mathematics, education, theater, and sustainability departments. Participants, however, ranged beyond these selected disciplines.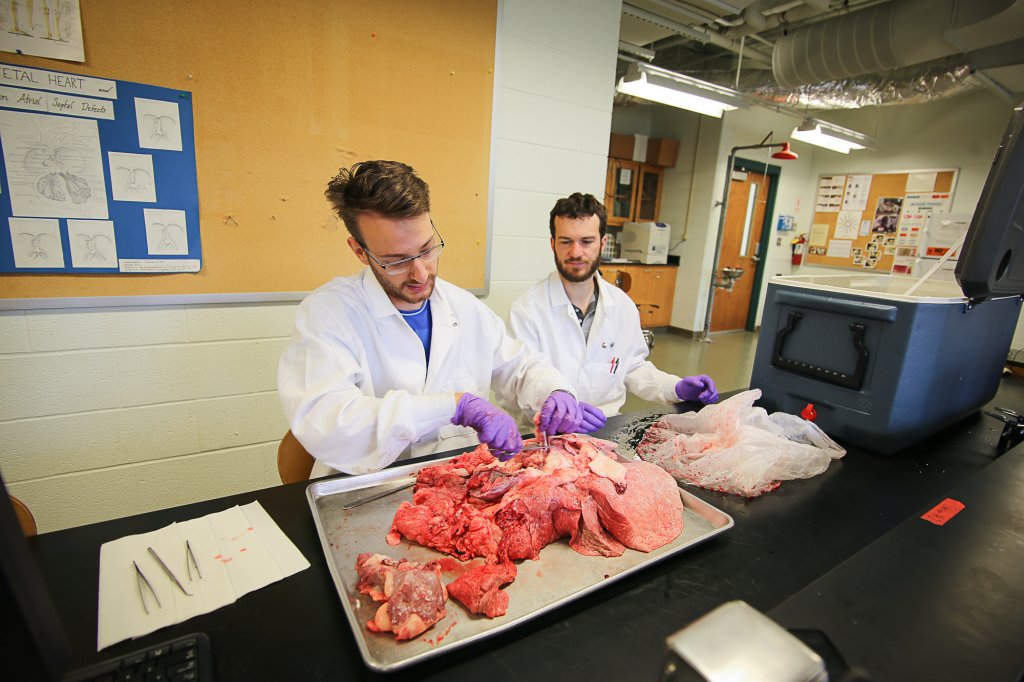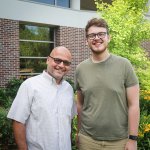 Music and the Brain
Xan Seymour, a junior secondary education major, worked with Jose Rocha, associate professor of music, in gathering data behind the relationship behind music and the brain. They first compiled research on how the brain is affected by certain forms of illness and trauma, then eventually looked at music therapy as a possible relief tactic in treating people with epilepsy, anxiety or depression.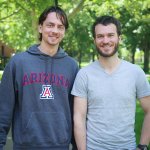 Artificial Lipid Bilayer
Thomas Schlabach, a senior molecular biology/biochemistry major, worked alongside Neil Detweiler, assistant professor of biology. The duo worked together on the establishment and optimization of a protocol for the artificial expression and electrophysiological characterization of ion channels.
Bovine Lung Physiology
Martin Gerig, a senior molecular biology/biochemistry major, and Detweiler, worked together in studying the comparative physiology and relative susceptibility of yak and cattle lungs to pathophysiological effects of low oxygen exposure. By doing this, they hope to find some correlation relevant to the human body and how it handles similar conditions.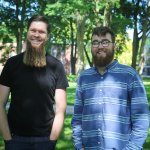 Bonnets y la Biblia
Jace Longenecker, a senior history major, worked with Philipp Gollner, assistant professor of U.S. history, to look at the religious and ethnic history of Elkhart County. They compiled an atlas of churches, their missions over time and more, to establish a record of the rich theological history the county has to offer.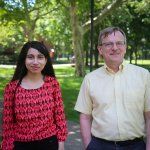 Game Theory
Ebithal Abdelaziz, a sophomore physics major, partnered with David Housman, professor of mathematics, to study the game theoretic models of power, cooperation and resource allocation.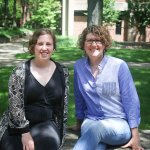 Liberal Arts Teacher Prep
Anne Buckwalter, a 2019 graduate with a degree in music education, and Suzanne Ehst, associate professor of education and director of secondary education, worked together to explore the impact of Anabaptist teach preparation on beginning teachers' practice.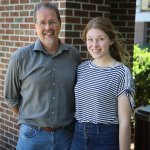 Indonesian Mennonites
Laura Miller, a senior writing and English double major, worked with John Roth, professor of history, to delve into the popular history of the Indonesian Mennonite Churches.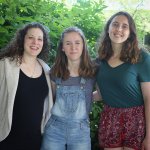 enACTing Support
Emmy Rupp, a junior social work major, and Kelsey Winters, a senior peace, justice and conflict studies major, partnered with Anna Kurtz Kuk, assistant professor of theater, and Phil Weaver-Stoesz, technical director, to use immersive theatrical methods to train sexual misconduct response team members.
Mosquito Genetics/Queen Bee Genomics
Tyler Lautenschleger, a senior molecular biology/biochemistry major, worked alongside Andy Ammons, associate professor of biology, to investigate the mosquito population dynamics and genetics as it pertains to Northern Indiana. The duo also looked at honey bee queen rearing and genomic analysis.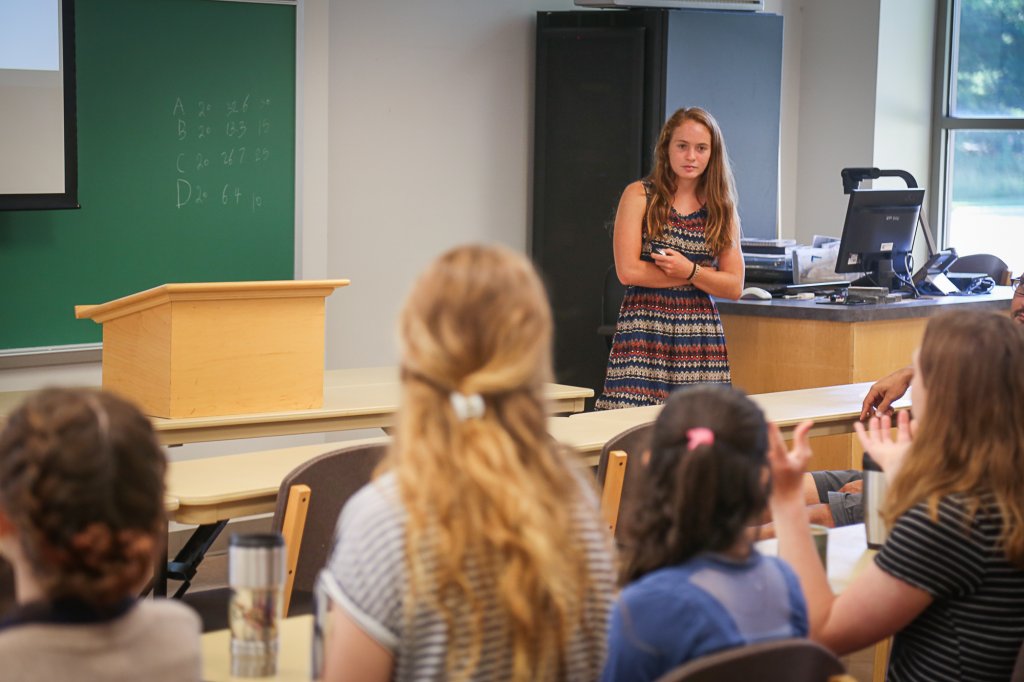 Hickory Scholars 
With the implementation of Hickory Scholars in recent years, students are able to partner with members of the Green Team to prepare a campus sustainability application in order to receive their Sustainability Tracking, Assessment & Rating System (STARS) ranking. Every three years, higher education institutions must renew their ranking with the Association for the Advancement of Sustainability in Higher Education (AASHE). This process is a way for GC to receive feedback on areas of excellence and opportunities for growth when it comes to sustainability efforts around campus.
This year, the program was divided into two sections where students either worked on the tracking and assessment of STARS or studied writing and sustainability.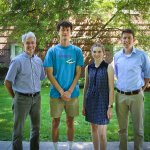 STARS at Goshen College
Levi Ebersole, junior sustainability management major, and Anna McVay, junior sustainability studies major, were tasked with working alongside Kevin Miller, major gifts officer, Caleb Longenecker Fox, giving and advancement coordinator, and Jonathon Schramm, associate professor of sustainability and environmental education, to form an analysis of GC's sustainability methods. The team looked at all departments at GC including academics, engagement, operations and administration in order to gain a comprehensive record to submit to The Association for the Advancement of Sustainability in Higher Education. In return, the college will receive a new certification along with feedback in regards to areas in which they can improve their sustainability efforts.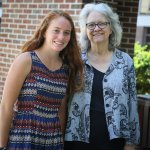 Writing and Sustainability
Sophia Martin, a senior history major, and Sierra Ross Richer, a junior exercise science major, worked with Ann Hostetler, professor of English, and Joel Pontius, assistant professor of sustainability and environmental education, to explore an interdisciplinary approach to sustainability. They spent their summer reading books on sustainability and journaling their new discoveries, all while immersed in nature.