Goshen College enrollment, retention and diversity continue to rise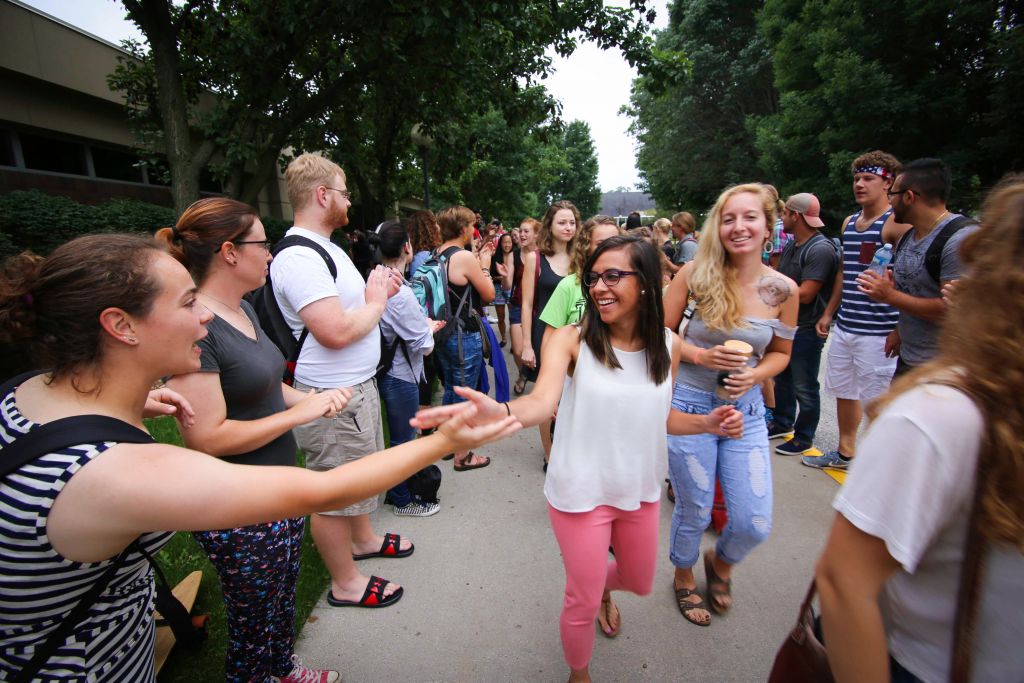 Goshen College has achieved increased enrollment again this fall with 870 students, an increase of nearly 4 percent, with growth in incoming first-year students and graduate students, as well as greater retention and diversity.
The incoming Goshen College first-year class is the largest since 2009 and nearly six percent larger than last year's class. The total number of new traditional undergraduate students on campus this fall is 227.
Retention — a key measure of student satisfaction — has risen to 82 percent of last year's new students returning, an increase from 78 percent in 2015-16.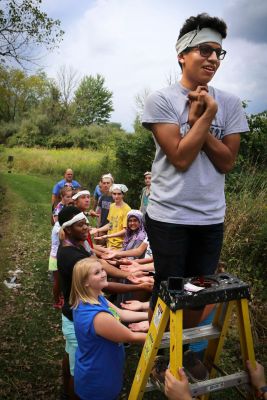 The diversity of the student body also continues to increase. Overall, 35 percent are students of color, compared to 33 percent last year. And for the third year in a row, GC's first-year class is the most diverse in history, with 43 percent of traditional students identifying as non-white.
Enrollment of Latino students is again high, with 29 percent of incoming first-year students identifying as Latino, bringing the overall percentage of traditional undergraduate Latino students on campus to 20 percent, a number that has doubled in the last five years.
"As we continue to attract gifted, engaged and diverse students to Goshen College, we remain committed to providing the highest level of education, student experience and affordability for each and every student," said Goshen College President Jim Brenneman.
Students pursuing master's degrees in one of Goshen's graduate programs — nursing (family nurse practitioner), environmental education and the online Master of Business Administration — increased slightly from 66 students last year to 70 students this year.
The college enrolled 98 students in adult programs, which include organizational leadership, social work, an on-site nursing R.N. to B.S.N. program and a brand new online R.N. to B.S.N. program. A new partnership with IU Health Goshen, starting in October, will bring more students to the R.N. to B.S.N. program.
"We're pleased not just with the size, but more so with the quality of this year's incoming class," said Adela Hufford, dean of admissions. "We're poised to continue the hard work of attracting top-notch students from our own community, across the country and from around the world."
Profile of Goshen College's Class of 2020 (traditional undergraduate students):
62

percent female,

38

percent male

22

states and

12

countries are represented

Students ranked in the top 10 percent of their class: 41%

From Indiana:

52%

Racial/ethnic breakdown:

American Indiana or Alaska Native:

1%

Asian:

2%

Black or African American:

4%

Hispanic or Latino/a:

29%

International:

5%

Native Hawaiian/Pacific Islander:

2%

White:

57%

The top declared majors are

nursing, biology, business, American Sign Language, elementary education

and

music

.