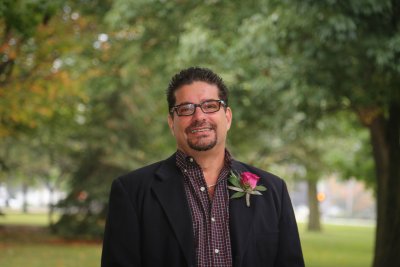 With more than 25 years of experience in conflict prevention, transformation and peacebuilding, Philip Thomas '87 has dedicated his life to helping facilitate peace and reconciliation.
Thomas, of Goshen, has traveled to more than 30 countries around the world in his work with heads of states, indigenous groups, community leaders and corporate executives, trying to encourage dialogue and implement peace. He has worked with organizations at all levels, from local to international.
"So much of my work involves me working with others, listening and understanding others deeply, recognizing and supporting them in the very difficult and complex environments they must navigate and celebrating their efforts," he said, "and so having others recognize me and celebrate my work and effort is truly humbling and overwhelming."
His most recent work has been in Afghanistan, where he has supported the United Nations Assistance Mission (UNAMA), and in Somalia, where he offers support to the country's top governmental leadership, including the president and prime minister. Thomas has worked with the U.S. State Department African and Middle East Desk of International Narcotics and Law Enforcement.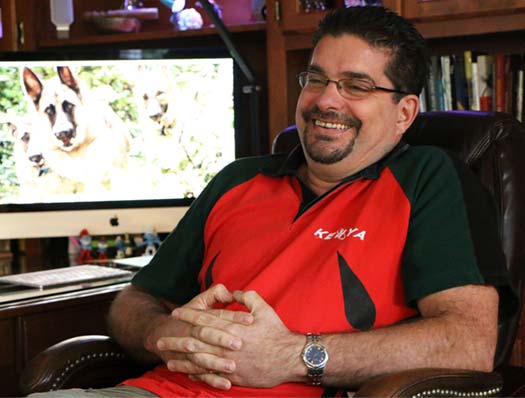 Since 2005, Thomas has been working with various U.N. agencies as a senior consultant, while also supporting different international organizations. In 2007, he co-authored "Democratic Dialogue: A Handbook for Practitioners" with Bettye Pruitt, a project that was released jointly by the U.N. Development Programme, the Organization of American States, the Canadian International Development Agency and International IDEA.
Thomas founded D3 Associates, a consulting firm aimed at creating change in organizations, teams and communities through collaborative action. In addition to consulting, D3 Associates provides training programs, facilitation and other tools for those in dialogue. Thomas also teaches an occasional peace, justice and conflict studies course as an adjunct professor at Goshen College.
When Thomas is at home, he enjoys walking with his dogs on the paths and trails, as well as spending time at the local coffee shops and engaging in meaningful conversations. He is a self-proclaimed lover of magic, and he enjoys using magic to create curiosity, wonder and an openness to the unknown in the work that he does.
"My introverted nature tends to run from attention on me," he said, "but it is an honor to 'feel recognized, appreciated and blessed' by others."
Thomas and his wife, Ana, attend Walnut Hill Mennonite Church in Goshen. They have two daughters, Alicia and Sofia.