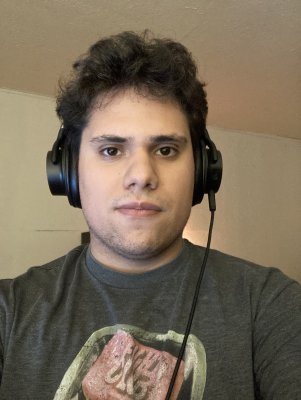 Elkhart, Indiana
Why did you choose Goshen? 
Not only is Goshen College close to me, but I have always loved the community Goshen has had. And Goshen College has values that I love.
Why did you choose your major?
I love the art of film in the ways of storytelling, world-building, character development and much more in a length of a few hours. Being both a visual and audio medium, it's the best of both worlds.
What career are you interested in pursuing?
I want to be part of the film industry. Any career in that would make me happy like director, writer, cinematographer, editor, etc. There are thousands of jobs within the film industry.
What is a valuable experience that you have had at Goshen? 
Relating to my major, making my own short film for Digital Media Production II class was fun and challenging. Going through the process of how a film is created was stressful but the most stressful part was presenting it to everyone at a premiere.
Not related to my major, taking the bible class with Paul Keim was a super interesting class since I am not a Christian and never learned about the bible. He is a great professor that makes his class enjoyable.