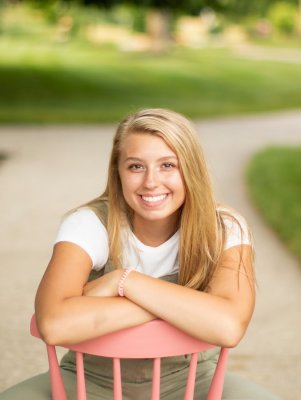 Warsaw, Indiana
Major: Biology
Why did you choose Goshen?
I chose Goshen because of the amazing Biology department and because I could continue my passion of playing volleyball.
Why did you choose your major?
I chose my major because I have always loved taking science courses and I wanted to pursue a career in something I enjoyed.
What career are you interested in pursuing?
I am interested in pursuing a career in genetics. I am not sure yet what job that would be but I know I would enjoy it.
What is a valuable experience that you have had at Goshen?
One of my favorite experiences here is being a part of the volleyball team. Coach Kourtney Crawfrod has led us to be passionate and hard working women. She is preparing us to be great women with a hard work ethic.