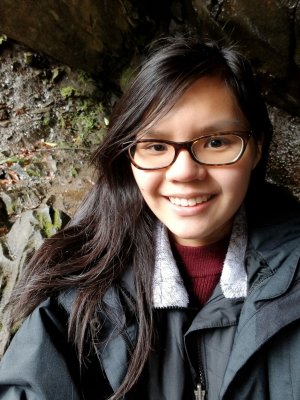 Carmel, Indiana
Why did you choose Goshen?
Graduating high school with 529 other people, I knew I wanted a small college centered in science. I wanted professors to see me as an individual person who I could feel comfortable talking to about homework and career paths.
Ever since 4th grade, I got really interested in STEM—life sciences to be exact. There was so much magic in the world. Why wouldn't I want to learn about it and celebrate all that life is?
Goshen College has everything I need. I am pretty close to my professors to the point I became a biology TA during my sophomore year. Professors saw my potential instead of someone who gets good grades.
Why did you choose your major?
I wanted to minor in writing because I discovered so much potential science can bring to the table. However, there's also ethical questions it can't tell. I want to bridge the gap between scientists and the general public with writing. It could be with news articles, fiction, nonfiction, or even poetry. I'm not sure what career that would be. I just know that this is my calling.
What career are you interested in pursuing?
Maybe journalism or editing scientific articles for National Geographic.
What is a valuable experience you have had at Goshen?
The most valuable experience I've had is how accepting the college is. It's refreshing. I came from a school district that didn't care about minorities. In fact, suicides and bullying were common there. The moment I stepped onto campus and saw the welcome banner in multiple languages, I knew Goshen College was the one.