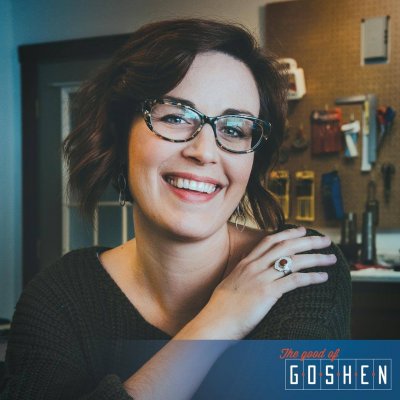 From Good of Goshen
"I grew up in Goshen and went to Goshen High School and Goshen College. My husband and I moved away for a year but when we got back, we both used our Goshen connections to get teaching jobs. I worked in the school system for six years teaching art.
About seven years ago, I went to the first meeting for the Goshen Jewelers Guild. I didn't have a jewelry focus in college but I was interested in the guild. I've been mostly self taught for the last 7 years. Now, I've taught classes at Goshen College and sell my work in locations downtown.
When I started working with metals, I enjoyed the supportive group I had around me in Goshen and the feedback I received. It took a while for me to claim the title of artist, and the idea that I do have certain skills to own, that it isn't just a hobby.
People in Goshen want you to succeed. It doesn't feel competitive in the sense that people just want to promote themselves. It's an "everyone succeeds" atmosphere and you know the community is gonna show up."