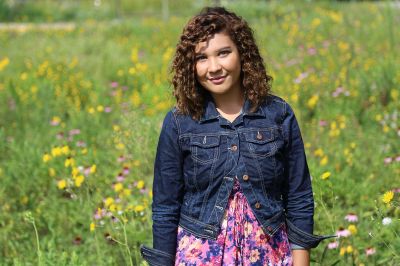 Ally, a 2017 elementary education graduate, didn't have to come far to have the world at her fingertips. One reason she chose GC is because of the opportunities to study abroad.
What do you like most about being at Goshen?
What I like most about Goshen are the people and the environment. Everyone is so friendly at Goshen and you can't just walk from class to class without having someone saying hello! It's wonderful. It really does feel like home. It's a positive environment to be in, to learn in, and to grow in.
Why did you choose Goshen College?
I chose Goshen College for many reasons. I liked the fact that they had a lot of opportunities to travel and study abroad. You can go to China, Senegal, Peru, or Morocco, and those are just some of the many places that you can go! I also liked the fact that it was a faith-based school. I could stay close to my faith and grow not only academically, but spiritually as well.
How has Goshen shaped your faith or worldview?
Goshen College has influenced my faith and worldview quite a bit, actually. Through classroom work and convocations and chapels, I feel like I have gained a deeper understanding of my faith and myself. There are a lot of classes offered at Goshen that help you gain a broader knowledge of the world around you and the people that live in it. They do a really good job of teaching you the importance of your faith, as well as seeing things in a whole other way! I actually had the great opportunity to study and serve abroad this summer in Senegal, Africa. It was a time that I explored my faith and got hands-on experience learning about the world around me.
What advice do you have for students considering Goshen College?
Travel and study abroad as much as possible. It's such a great experience and you gain so much from being with people from a different culture, from a different religion, and who speak a different language. Not only do you learn about other people, but you also learn a lot about yourself. It's an experience that you will remember and take with you for the rest of your life.