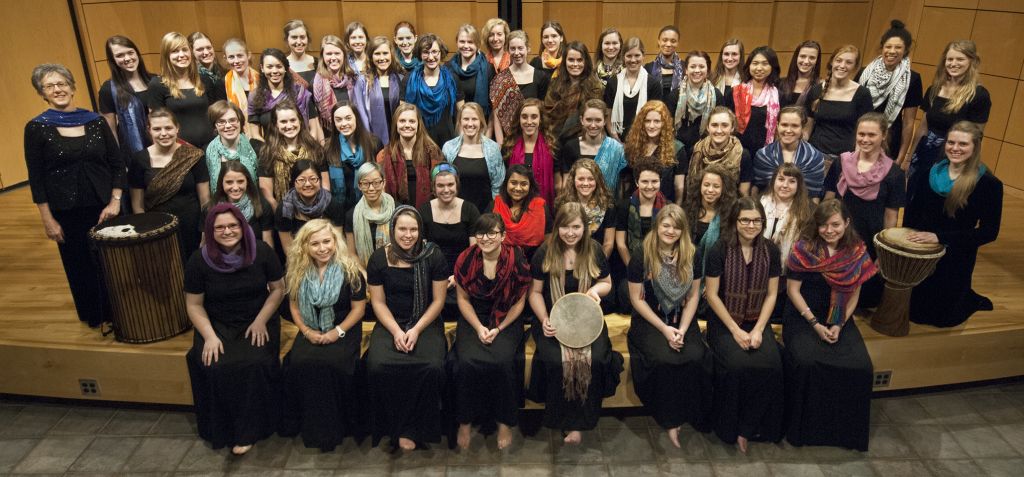 The goals of the Goshen College Women's World Music Choir are to discover and perform spiritual music of many cultures, both national and international, particularly indigenous cultures. The choir highlights the role of women in these cultures, celebrating the unique spirit, faith and energy that women bring to the world as creators and sustainers of life and art.
"When you sing, you have no evil thoughts, and when you are dancing, you feel less hungry."
– Esma Redzepova, Roma (gypsy) performer and singer
Debra Brubaker, Conductor (sabbatical, Fall 2015)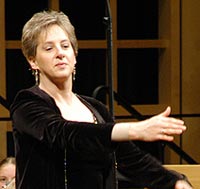 Debra Brubaker is professor of music at Goshen College, where she is involved in the choral and opera theater programs, teaches church music courses and serves as department co-chair. Since coming to Goshen in 1999, Debra has directed the Goshen College Chorale and Chamber Choir, and created the Women's World Music Choir, which made its debut in the spring of 2004. She and her choirs have collaborated and performed with such noted conductors as Alice Parker, Vance George, Donald Neuen, and Gregg Smith. Debra and her husband are the parents of two sons.
AUDIO SAMPLES
2015-16 Concert Schedule
Homecoming Music Gala: Saturday, October 3, 2015, 7:30 p.m., Sauder Concert Hall
Fall Choral Concert: Friday, October 30, 2015, 7:30 p.m., Sauder Concert Hall
A Festival of Carols: December 4-6, 2015, Sauder Concert Hall
Winter Choral Concert: Saturday, February 13, 2016, 7:30 p.m., Sauder Concert Hall
EARTHTONES: Songs from Many Cultures: Saturday, April 16, 2016, 7:30 p.m., Sauder Concert Hall