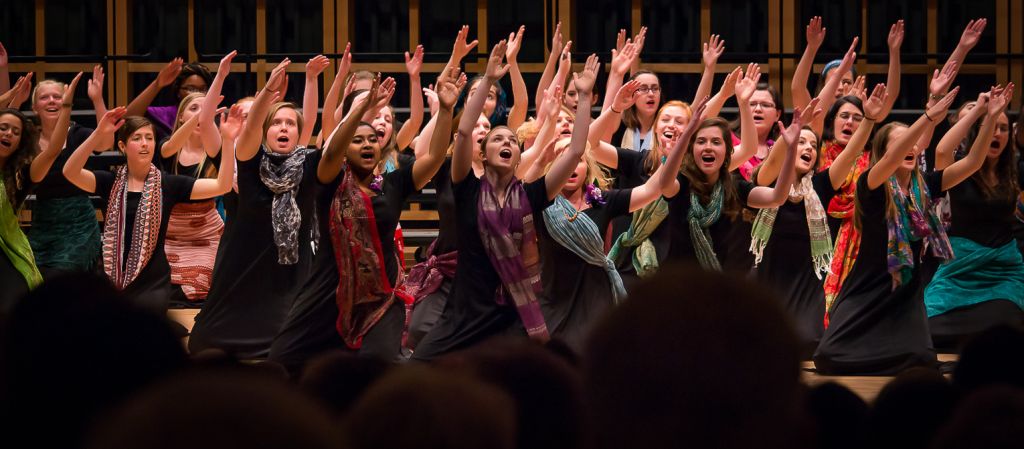 The goals of the Goshen College's Voices of the Earth are to discover and perform spiritual music of many cultures, both national and international, particularly indigenous cultures. The choir highlights the role of women in these cultures, celebrating the unique spirit, faith and energy that women bring to the world as creators and sustainers of life and art.
"When you sing, you have no evil thoughts, and when you are dancing, you feel less hungry."
Esma Redzepova, Roma (gypsy) performer and singer
Marcia Yost, director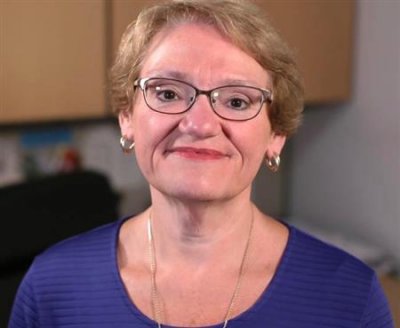 Marcia Yost is the Director of the Arts: Engagement and Outreach at Goshen College. She is retired from an outstanding career in public music education where her passion for music helped to build a highly recognized music education program for the Goshen Community Schools. Her current position at Goshen College includes working with the arts programs at Goshen College to create further engagement in the community and region through what GC has to offer in arts education and performance opportunities. Her work includes helping to establish Goshen College as a hub for Music for Social Change, arranging music department festivals and tours as well as increasing GC partnerships with arts organizations throughout the area through a variety of initiatives. Ms. Yost holds a B.A. in Music Education from the University of Indianapolis and a M.M from Western Michigan University in conducting. Yost also serves as a choral clinician and adjudicator throughout the Midwest.
AUDIO SAMPLES
2019-20 Concert Schedule
Homecoming Music Gala: Saturday, October 5, 2019, 7:30 p.m., Sauder Concert Hall
TrebleFest Festival Choral Concert: Tuesday, October 22, 2019, 7:30 p.m., Sauder Concert Hall
GC Combined Choirs and Symphony Orchestra: Saturday, November 9, 2019, 7:30 p.m., Sauder Concert Hall
A Festival of Carols: Friday-Saturday, December 6-7, 2019, 7:30 p.m.; Sunday, December 8, 4:00 p.m., Sauder Concert Hall
Winter Choral Concert: Saturday, February 8, 2020, 7:30 p.m., Sauder Concert Hall
Voice of the Earth Home Concert: Sunday, March 1, 2020, 7:30 p.m, Sauder Concert Hall
EARTHTONES: Songs from Many Cultures: Saturday, April 4, 2020, 7:30 p.m., Sauder Concert Hall