Co-Housing for Goshen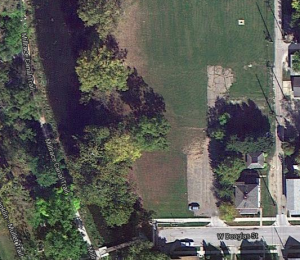 The city of Goshen will soon have a new co-housing development near downtown and the popular Millrace Trail. Two local leaders, local builder Richard Miller and Goshen resident Mary Ellen Meyer, are partnering with a team of senior Business and Accounting majors from Goshen College in the hope of advancing their initiative. This idea began when Meyer and her husband, Al, began searching for a place to live during retirement. They needed to downsize and have a more accessible home, but did not want to live exclusively with seniors. Co-housing offers a promising alternative.
Co-housing is a type of community that features privately-owned homes with shared common spaces.  Many are designed to create a greater sense of community among their neighbors as well as shared responsibilities for the communal areas.  Goshen's co-housing group plans to have a common house and shared green space and hopes to be intergenerational.  All the homes, or cottages, will be designed with craftsman elements and feature one or two bedrooms.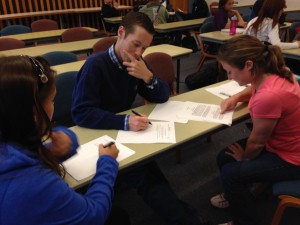 There are four families who are committed purchasing a home in the proposed neighborhood — many others have shown interest and are considering the idea.  The group would like to have twelve families in total and will begin construction in the summer of 2014.  The three-acre property is located on the Millrace directly north of Douglas Street and several blocks from downtown Goshen.
The college's student team is helping refine the group's co-housing bi-laws, establish it as an LLC (Limited Liability Company) and develop a new website.  Team members include Kyle Capps, Marina do Valle, Ashley Hershberger, Danielle Klotz, Joshua Stiffney and Derek Zook.