Learnings from the SST Alumni Survey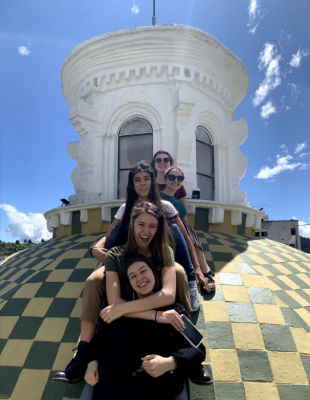 Related:SST in a pandemic year: Challenges and opportunities
THIS SPRING, the Global Engagement Office surveyed alums who had been part of an SST unit in the past 10 years. Thanks to those of you who responded! We were particularly interested in what barriers you faced in choosing SST, how you overcame them and what advice you would give to current students who faced similar challenges. Here are three things we learned:
SST CONTRIBUTES TO SUCCESS IN THE WORKING WORLD. 
Alumni descriptions of the career benefits of SST ranged from a unique resume-builder that got them a job to a school for character that they draw on frequently. Many mentioned their ability to relate to a diversity of people or specific skills they picked up.
"I use Spanish every day with my patients, and it has improved patient interactions significantly," wrote a doctor.
An ASL interpreter said that SST gave him empathy and an appreciation for how far the deaf community in the U.S. has come. An artist gained creative problem-solving skills from her time on SST.
MENTAL HEALTH DURING SST IS A CHALLENGE FOR MANY. 
Mental health struggles were the most common difficulty alums reported facing on SST. The advice was mixed: some said that SST was well worth it despite increased anxiety or depression. Others said it was important for students to weigh their resources and feel okay about choosing other ways to meet SST requirements.
The pandemic gave us time to reflect on the stress study abroad puts on those with mental health challenges and to learn more about best practices in this area. We worked with our counseling office, attended workshops and revised our policy, particularly for orientation and for support abroad. Procedures related to service partnerships, assessment and communication were also revised.
"DO IT! IT'S LIFE-CHANGING."
It was deeply moving to read the many survey responses from alums who value their SST experience despite the things it cost them: a semester of a sport, increased debt, the isolation of being a Latino in a group of Anglo travelers, hiding one's sexuality for a semester; a struggle with depression.
"My physical challenge let me learn about parts of the culture that others never saw," wrote one alum.
"I learned as much–or more–in the times of hardship than I did in the easier parts of SST," said another.