Making SST an option for everyone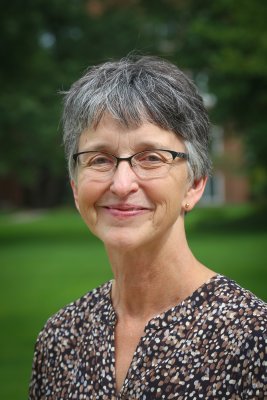 MANY GOSHEN COLLEGE students face barriers that prevent them from choosing an SST experience. In some cases, the demands of athletics or a particular major make it difficult. Commuters may find the room and board charges that are part of a semester abroad daunting. A first-generation college student may have no family support for going abroad. Racism in an unfamiliar context is a concern for some of our students, and LGBTQ students may also feel unsure of a warm welcome—or safety— in another culture.
Goshen College's celebration of the 50th Anniversary of SST in 2018-19 came with a serious evaluation of the program and our recommitment to making SST accessible to all students. In the current national context, we are further convicted of the importance of addressing diversity, equity and inclusion in our SST program. Here are three ways we are working to make SST an option for everyone:
PROVIDING NEW FORMS OF SST CLOSER TO HOME
This year, we began revising our curriculum in ways that strengthen our traditional SST program abroad but also make new forms of SST available through a series of off-campus experiences of shorter duration. In the 20-21 school year, we are new experiential courses that provide intercultural perspectives and engagement with the community. For example:
In the fall, we will partner with the Goshen Historical Society to offer a course entitled, Latino Community Histories. Students will collect oral histories and design a museum exhibit.
During May Term, a class will work with Mennonite Disaster Service to help a community rebuild after a natural disaster. Students will learn how to respond in ways that are ethical, sustainable and respectful.
Plans are underway for a Global Public Health Virtual Practicum in partnership with Mennonite Central Committee. All of these options address the needs of students who have found it difficult to do a semester abroad—whether because of family, work, finances, majors, co-curriculars, health or fear. But in a time of pandemic, they also provide a safer way to fulfill our goals for cross-cultural learning in an immersive context.
EDUCATING STUDENTS ABOUT THE SST PROGRAM
To address the fact that not all students come from families that know the benefits of a global perspective for their lives and careers, we have started to hold information sessions called "Global Gatherings." In the 20-21 school year, we hope to begin a Global Citizens Ambassador program that will enable returned SSTers to speak about their experience to student groups on campus. We also envision a website where students can access resources that speak to their particular concerns. We are addressing concerns such as discrimination abroad in our student and faculty orientations. A working group is coordinating this initiative that we hope will bring equal access and inclusion of all to SST.
HELPING STUDENTS FIND SCHOLARSHIPS FOR SST
This year for the first time, we have advertised external scholarships and advised students to apply for them. Seven students received scholarships for international education during the 2019-2020 school year. They are listed below. We're proud of the success they've had in securing as much as $10,000 this way. We will continue to look for ways to help students with the costs of SST in their particular situations. Our LGBTQ, African-American, Latinx, commuter, low income, first-generation college, disabled and international students all have particular needs and incredible gifts to bring to SST. We need to work toward a program in which everyone belongs and contributes.
CRITICAL LANGUAGES SCHOLARSHIPS
Nathan Berkey '21, Goshen, IN
Sophia Martin '20 (first alternate), Lititz, PA
GILMAN SCHOLARSHIPS
Joise Favila-Castillo '23, Elkhart, IN
Cynthia Herrera Fernandez '20, Goshen, IN
Yujin Kim '23, Chuncheon, Republic of Korea
ROTARY SCHOLARSHIPS
Cade Fisher '22, Goshen, IN
Keila Flores '20 (first alternate), Goshen, IN