Leveled up: Students see a future in esports
By Nick Yutzy '21
One of the most successful Goshen College teams this year is one you might not expect.
An esports team of Hugh Birky, a junior engineering physics major from Goshen, Martin Gerig, a senior molecular biology/biochemistry major, and Kyle Snyder, a senior accounting major, won their first five competitions in the Indy Gaming League (IGL) this fall playing Rocket League, a popular multiplayer esports game.
In the fall IGL circuit, teams compete once a week and play best of five matches. The Goshen College team is in 7th place out of 70 teams in their conference as they enter into the playoffs.
Their first loss came this week against a team that includes one of the top content creators for Rocket League, who also happens to be a 2015 Goshen College graduate: Jared Zook, who goes by SunlessKhan, and has nearly a half-million subscribers on his Youtube channel.
From casual to club status
This year, more than 30 Goshen College students have joined the new student-run esports club on campus, started by Birky.
"Through our common interest, I was able to make a ton of new friends while playing a game I like," Birky said. "I wanted to give that opportunity to other people at GC."
Starting out as solely a Rocket League club in spring of 2019, Birky eventually moved to an all-encompassing esports club this fall because of expanded interest around campus.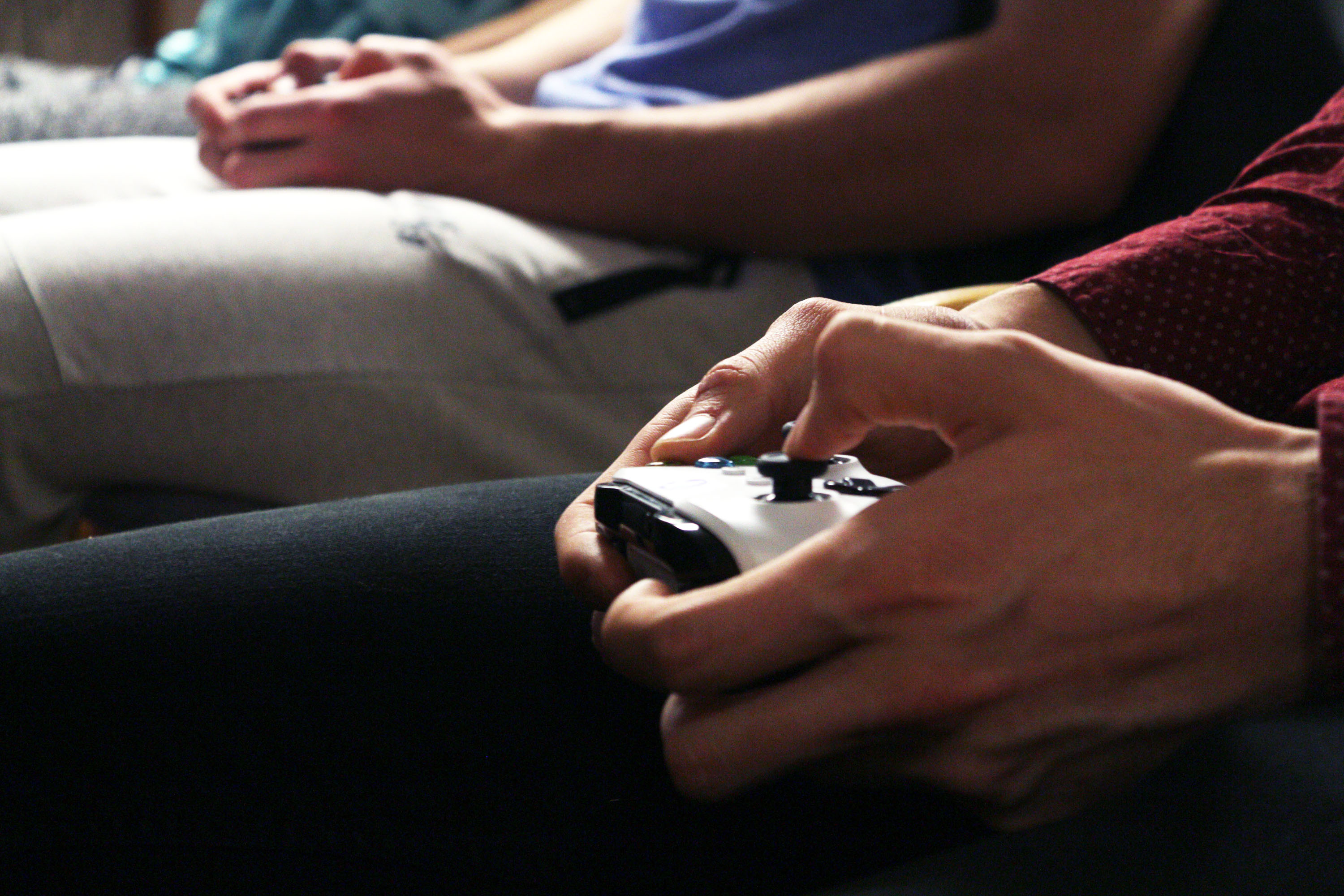 Once Birky established interest from dozens of students on campus, the next step was to find a faculty sponsor to make the club official. Jeanette Shown, associate professor of computer science and information technology at GC, answered that call.
A game developer since 1999, Shown has a decorated history with video game development and a passion for games themselves. "And yes, I play games also," she said.
Seeing the potential of scaling the gaming community at GC, Shown hopped on board as advisor of the club and has seen growth ever since.
Shown has successfully taken the gaming scene at Goshen College to new heights by creating a place to meet. She also wrote a grant for six gaming PCs, which were then built last year by Digital Eve, a female-based tech group on campus.
And just this fall, a head coach for the club was hired to run practices for the club, get players more familiar with the games they're playing and eventually take the different teams into competition.
With the group rising in numbers to over 30 members this year, the variety of games has seen an influx as well, though Rocket League remains the most popular game of choice by members of the club.
Getting official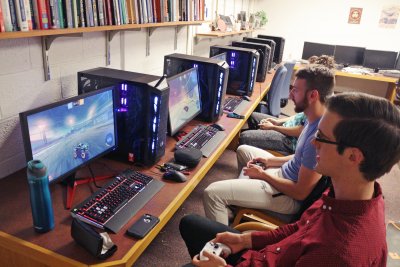 The inflated interest and recent success has Birky wanting more for the club in the future. "My hope is to eventually get official teams for the games we can play," he said.
It might be an ambition that isn't as far off as it may seem.
NACE, the only association of college and university sponsored esports programs, recognizes 14 different games at their events, giving institutions like GC plenty of opportunity to compete and excel.
Unlike other sports, Shown says there's really no set divisions. "[Schools] are put together by skill and how much they've won," she said.
This means if the club were to turn into a varsity sport, GC could potentially play schools like Notre Dame, Purdue and other Division I universities.
The future is bright for esports and GC is making its way onto the map.