Digital Eve opens doors for women in computer science
By Cristina Jantz
The Goshen College Computer Science Department is bridging the gap for women in the tech field by partnering with the group Digital Eve as one of the group's first-ever student chapters.
"Digital Eve was one of the first organizations to recognize that women needed support in the high-tech fields," said Jeanette Shown, associate professor of computer science and information technology at Goshen College.
The computing and high-tech group began in October 1998 in Seattle, when a small group of women recognized the need for an ongoing conversation about women in the computer industry. A website launched in early 1999, spiking the number of members from fewer than 20 to over 150.
Shown has seen that number grow much larger as Digital Eve went international.
"From 2000 to now, Digital Eve has fostered support groups for women in computing and high tech, with everything from workshops to support in finding employment in their fields," said Shown.
Shown is now the national president of Digital Eve. She joined Digital Eve as a Seattle resident in 1998. Her graduate studies at the University of Washington focused on  Human Computer Interaction. Afterwards, she went on to work for companies like Microsoft, Blizzard and HER Interactive.
Goshen College's Digital Eve chapter has gained traction since it was implemented. In 2016, Google awarded the group $8,500 as part of the IgniteCS program. Digital Eve at GC involves support groups who delve into projects such as building computers for GC's new Esports team.
"Student chapters are new to this trade organization," Shown said, "and Goshen College is one the first chapters."
Other activities include meetups and events, although everything located in Goshen is currently on hiatus until the website's revamping completes near the end of June. Usually, they try to meet twice a month and sponsor fundraisers in addition to helping with computing services.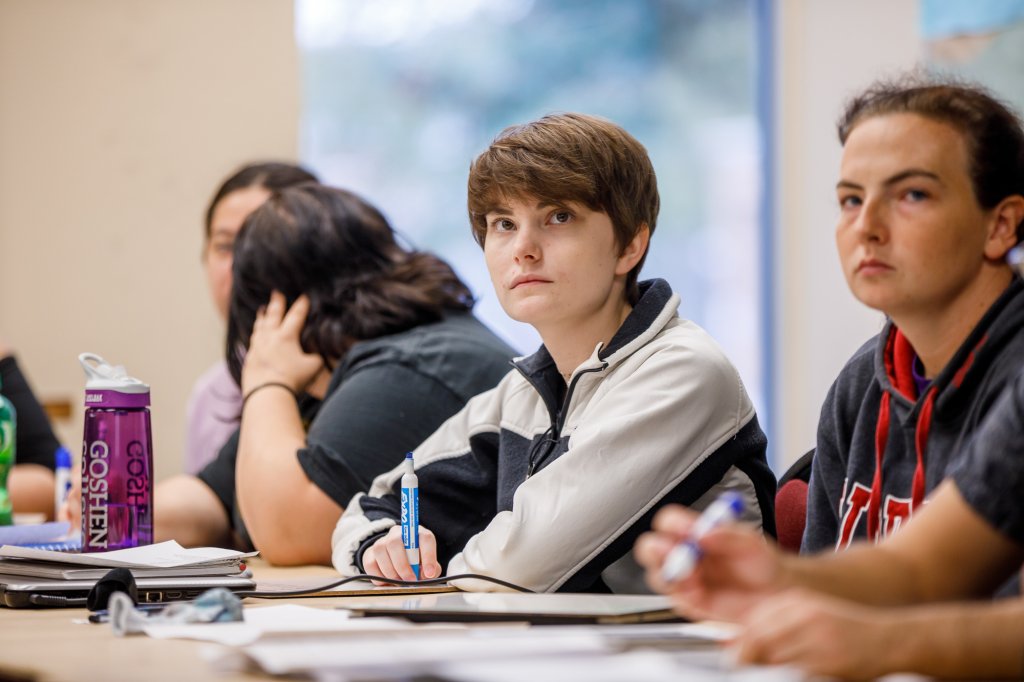 GC students receive a myriad of technological skills and expertise through Digital Eve. Meghan Gerke, a 2015 graduate, was a student leader during her senior year. She is now a project manager and analyst for a high-tech company. Emma Henderson, a junior, praises Shown for being "a great faculty advisor" who is knowledgeable about her field.
"With Digital Eve, I had the chance to experiment with Raspberry Pi, build the gaming PCs for GC's new Esports team and learn about new technology," said Henderson.
Although the group was originally composed of only women, there are now opportunities for men to join. However, the women in Digital Eve approve each application before the man can become a member.
"We are also now accepting Digital Adams who support women and also gender diversity," said Shown.
Henderson appreciates being part of a female-based computing group and its positive impact on the Goshen community.
"It brings the opportunity for women—involved in STEM or not—to delve into new technology and how we can better our world with it," she said.