An unlikely career: Jared Zook '15 finds success in online games
By Nick Yutzy '21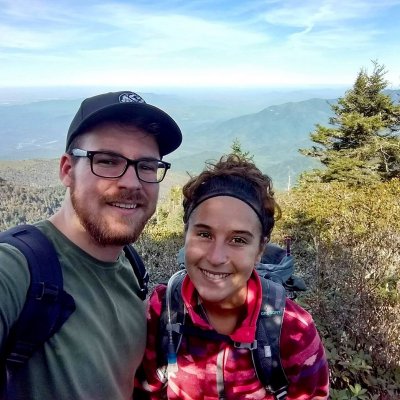 Ten years ago, earning a living by playing video games was a dream for many. For Jared Zook '15, video games have become the source of his income and full-time job.
Different from other professional gamers, Zook's success isn't from competing against other gamers and being the best, but rather from playing the game for hundreds of thousands, sometimes millions, to watch on YouTube.
Growing up homeschooled through middle school and high school in a small town in Ohio, Zook believes he gained a lot of what makes him successful today as a content creator and YouTube personality from those experiences.
"I was able to develop creatively a lot more because of the flexibility and freedom I had," Zook said. "I didn't have to go to school and follow a rigid schedule every day."
He grew up loving video games, "I probably could have played video games all day," Zook said. But his parents put a one hour time limit on how long Zook could indulge in games like FIFA, a professional soccer video game.
Once he headed to college, the creative development continued as he made his way to Goshen College in the fall of 2011 to pursue a major in film production.
"From the classroom, to relationships, to Study-Service Term, a lot of what makes me who I am now were because of my four years at Goshen," he said.
While at GC, Zook was certain that video or film production was the career path for him. And although it took shape in a rather untraditional form, in many ways, that prediction came true. On top of classwork and extra-curricular activities, Zook had no time limit on video games. This led to hours and hours of gaming, many of which came in the form of FIFA.
After years of playing FIFA, Zook discovered a new game in the beginning of 2016 called Rocket League. Once he saw the beauty in driving virtual cars with the common goal of scoring a massive ball into a goal, he put down FIFA for good.
The hobby grew to be a bigger part of Zook's life as time progressed, and he eventually started uploading videos on YouTube of Rocket League gameplay. Under the alias "SunlessKhan," Zook grew his seemingly harmless stint into a passion with a fanbase.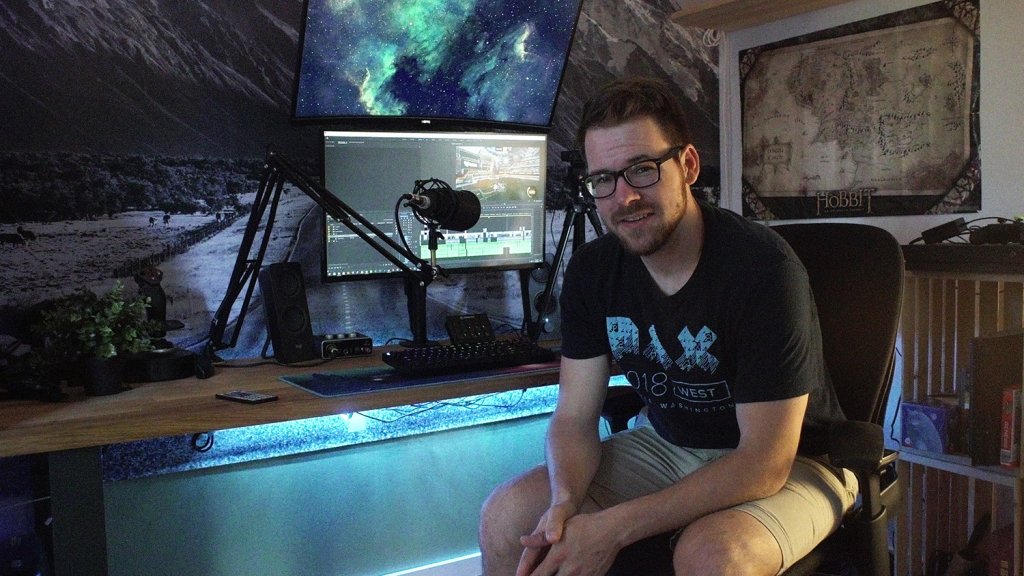 About a year ago, Zook began to realize that the more involved he became with his YouTube career, the more valuable it became. Viewers started to pour in from left and right, and in August 2018, SunlessKhan posted his first video that would receive over 1 million views.
So he set down his camera at his job as a content producer and picked up his controller at home to pursue Rocket League full-time.
Since then, Zook has grossed over 68 million views and has 379,000 subscribers on his YouTube channel.
A normal day for Zook includes hours of either writing, recording or editing content he needs for his next episode. He tries to upload a couple times a week on YouTube. On top of that, he streams gameplay for three or four hours, three days a week, on the most popular streaming platform, Twitch, where he has over 38,000 followers.
"It takes a lot of energy, but it's totally worth it." Zook said.
His success was recognized most recently as he was nominated for 'Content Creator of the Year' in the Esports community.
"I was pretty surprised," Zook said. "Looking at the list of people who were nominated, I'm in some great company."
And Zook doesn't plan on slowing down his channel anytime soon. Although there are many unknowns with a career on YouTube, he's dedicated to adapting to different trends in order to keep his viewer base.
"My goal is just to be able to grow and thrive in whatever way I need to, whether that's on Twitch or YouTube."