How to survive transferring to a new college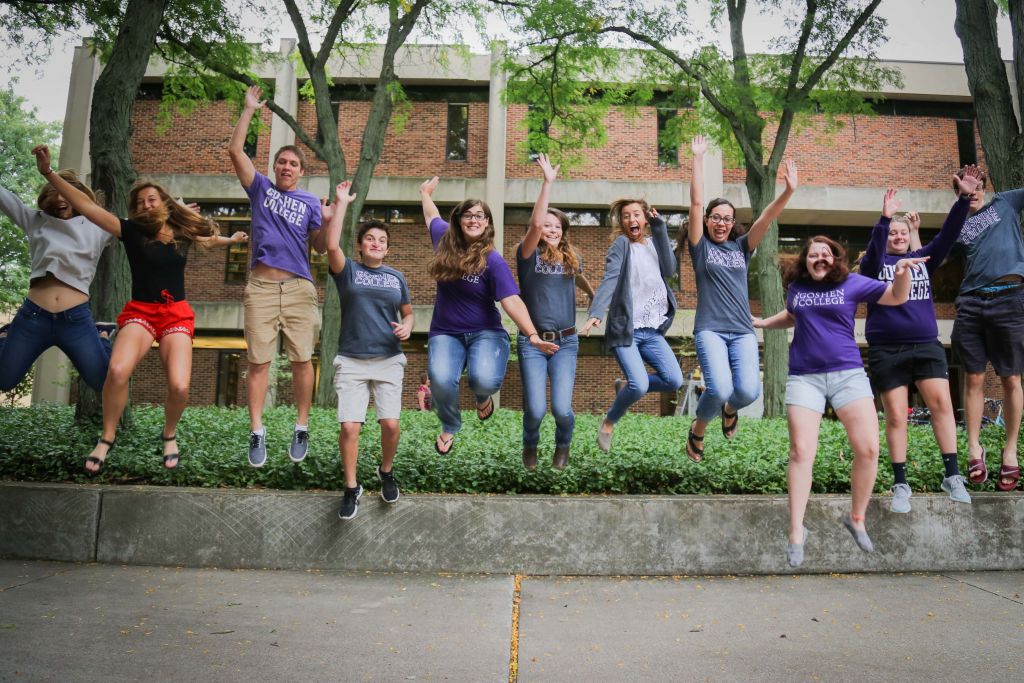 Transferring to a new college or university can be challenging, but many students who have done it will say that it was the best choice they could have made.
Transfers happen for a variety of reasons — you may be looking for a different academic program, tuition cost, or sense of community on campus, to name a few. Once you've made the decision to transfer, the next question is how to make the most of it.
We asked a few transfer students for their best advice on how to survive the transition to a new school.
Make sure you're ready
One of the first steps for a smooth transfer is making sure that you get the most out of the time you spent at your previous school: transfer your credits and ask about financial aid.
JD Hershberger is a senior broadcasting major from Hesston, Kansas, who transferred to Goshen College after graduating from a two-year school. "If you're still enrolled in your first school and know where you're going next, see if you can make your schedule full of equivalent classes toward the next school's requirements," he said. "I did that and entered my junior year at Goshen essentially finished with my gen eds."
Keep in mind that changing your major might mean that not all of your credits transfer. Gabby Williams, a Goshen College senior from Minooka, Illinois, changed her major from criminal justice to social work when she transferred. "Some of my credits came and some didn't, but I really didn't have a hard time getting them to Goshen," she said.
An admissions counselor or academic advisor at your new school will be able to give you a better idea about how the classes you've taken will tie into the new school, as well as your options for financial aid. Some institutions even have scholarships designated specifically for transfer students.
Dez Lopez, a Goshen College senior marketing and public relations double major from Goshen, Indiana, said that it's important for potential transfer students to list all of the schools they're considering when they fill out the FAFSA. "This lets every school that I had added to my FAFSA profile view my information so that they were able to estimate my aid accordingly," he said.
Plus, there are lots of other options for financial aid. "Apply for scholarships," said JD. "With your school, with the government, with whoever will give you money."
Try new things
Once you're on campus, the next challenge will be making new friends and finding activities you enjoy. Transfer students often recommend being intentional about trying new things to see what you might like to do at your new school.
"I met some great people early on by just attending things," said JD. "There's no shortage of activities early in the fall semester."
Gabby plays basketball for Goshen College, so being on campus early and getting to know her teammates gave her a head start. "Because I was on the basketball team I already had a family behind me, and when I started getting involved with on-campus activities, I began to make friends," she said. "I decided to start doing things I have never done before, so I became a part of Campus Activities Council and the Black Student Union, which was one of the best experiences in my college life."
Dez is a student worker in the the Goshen College Admissions Office and works with potential transfer students. "Working with my admissions team enabled me to meet the school's faculty, make new friends with other students working in the office and branch out in opening myself up to new opportunities," he said.
Remember why you transferred
The process of transferring will be challenging, but if you're happy at your new school it will all have been worth it.
Gabby attended two other colleges before ending up at Goshen, and said that she's now sure this is the right one.
"I started looking at schools for the third time, which was frustrating because I hated moving from school to school, and I wanted to make the right decision," she said.
She called the basketball coach at Goshen College and talked for a long time about her options. "I remember sitting there thinking that this was what was missing — someone who cares about you and wants the best for you," she said. "I couldn't turn Goshen away anymore because I knew this school was the best fit for me."
JD agreed that the right school can make all the difference. "If you're willing to put yourself out there and make good plans about your future, transferring presents more opportunities for positive life changes than real difficulties," he said. "I've had a great time at Goshen."