From exploring stress on honeybees to the relationship between math and music to the stories of stillbirth, each year Goshen College students spend the summer doing intense study and research during the college's eight-week Maple Scholars program.
During the program, each scholar is paired with a faculty member who serves as both colleague and supervisor.  Creating a a community of scholars, the students are all housed together and in the Friday colloquium,  scholars take turns presenting the work they are doing and answering questions from other students and faculty.  At the end is a celebration day when the results of each project are presented to the public.
View recent projects by Maple Scholars.
View the Maple Scholars project archives.
Contact the Directors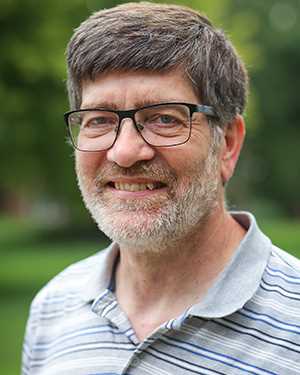 Dr. John Ross Buschert
Professor of Physics and Co-Director of Maple Scholars Program
Phone: (574) 535-7302
E-mail: johnrb@goshen.edu
Dr. Paul Keim
Professor of Bible & Religion and Co-Director of Maple Scholars Program
Phone: (574) 535-7989
E-mail: pkeim@goshen.edu