What a #TogetherGoshenDay! We are so impressed with your generosity and passion for this college, our students and the ways that lives have been impacted here for 125 years.
Here's our update! We will have more final numbers as checks keep coming in, but what we know right now:
At least $357,470 given (including a $60,000 match and the president's final $15,000 gift)
More than 1,200 donors
We more than doubled our goal
And 6 Goshen College professors, 2 vice presidents and our president will be dyeing their hair purple
THANK YOU! #TogetherGoshenDay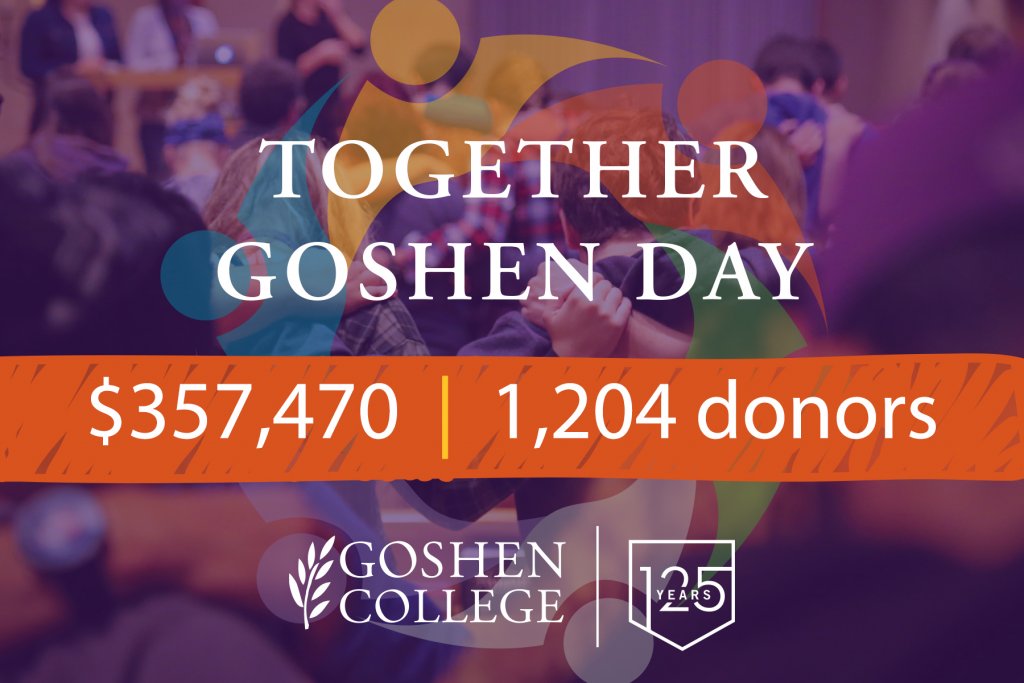 ---
Photos
Do you have photos that remind you of your connection with GC? Post them with #TogetherGoshenDay and share them with us at alumni@goshen.edu!