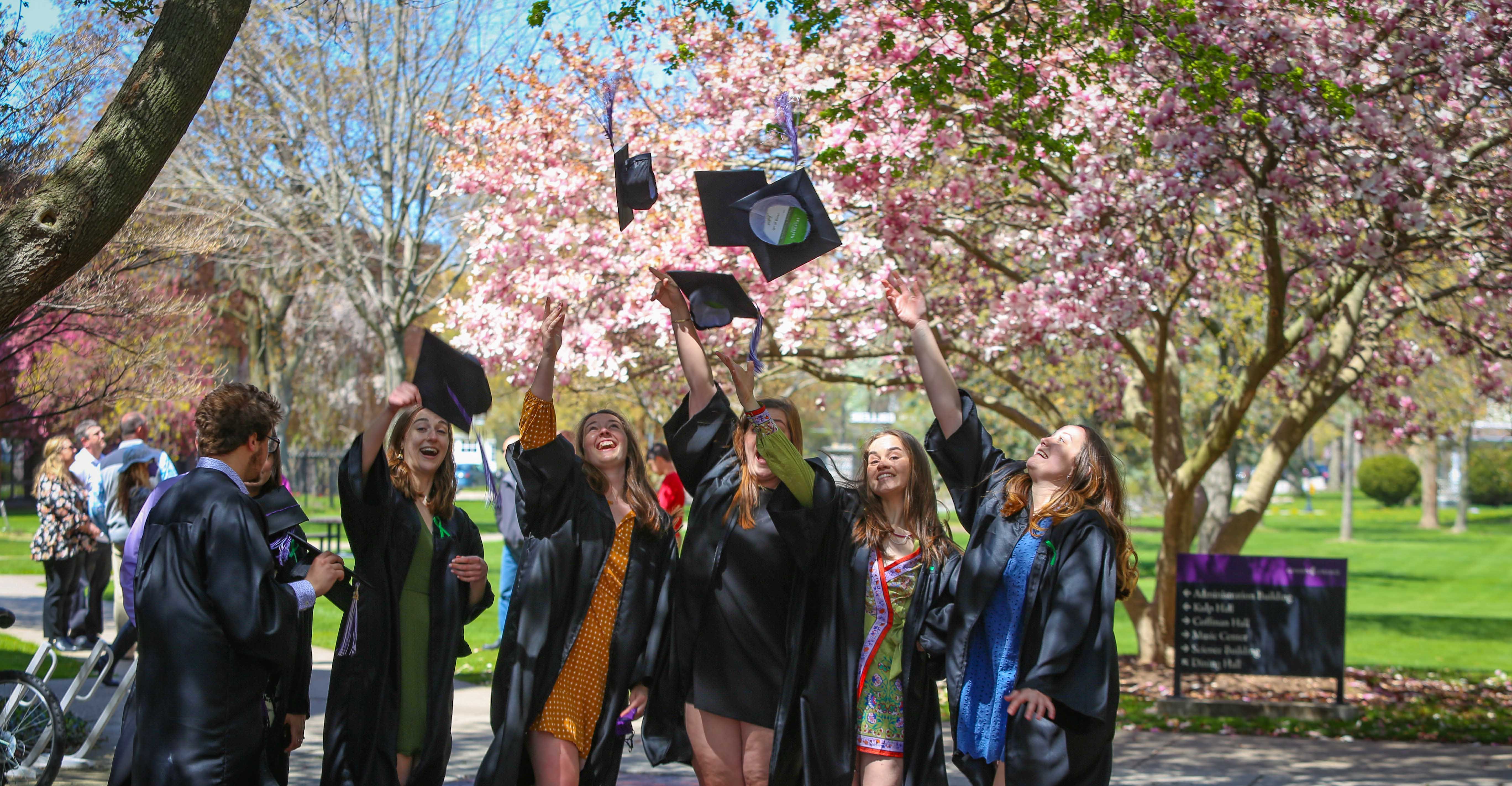 Connect your gifts to student success
At Goshen College, we know that we need each other and that being a hope-filled community is one of our greatest strengths. It happens each day as you live out our mission of transforming local and global communities as courageous, creative and compassionate leaders. And it happens with each student who enters and graduates, prepared to follow in your footsteps. We value your ongoing support of them, because Goshen College is a place where everything connects!

Meet a few of our amazing students!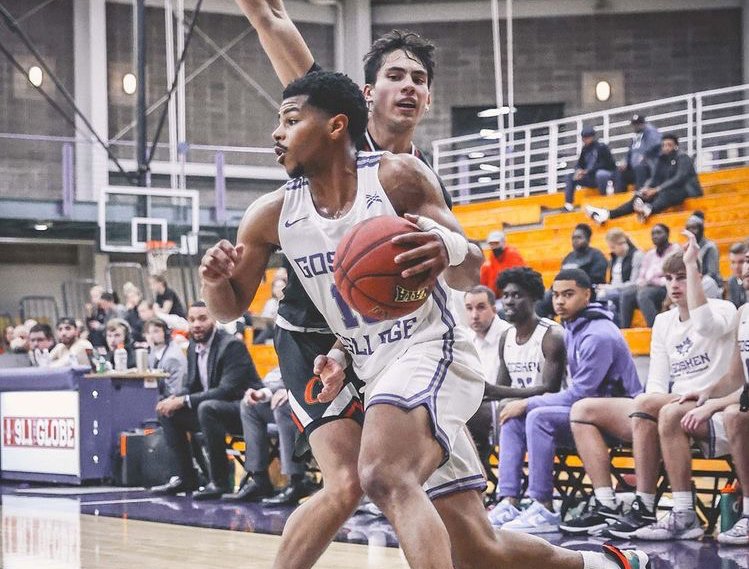 Robert Sanders '23
Meet Robert Sanders '23, a sports management major and psychology minor from Merrillville, Indiana.
"I'm from an urban area, so being at Goshen College opened my eyes to a new perspective on life! I didn't know anything about the Amish before I came here – I had never seen anything like this!
My faith is so important to me. Being involved in Campus Ministries has given me an opportunity to work on Faith over Fear, and lead with my faith and convictions. I have grown so much and have had opportunities to be in leadership positions."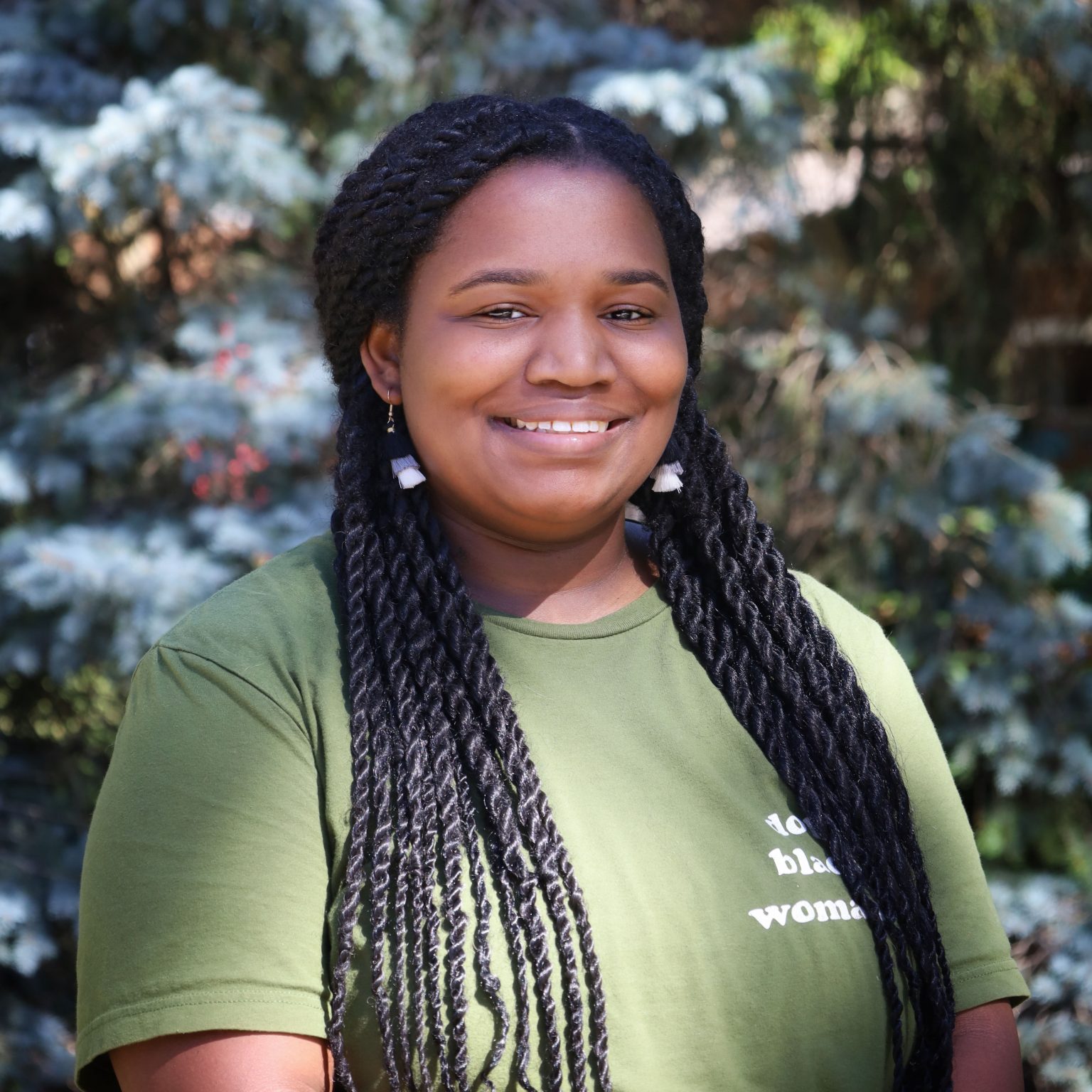 Jakyra Green '24
Meet Jakyra Green '24, an english education major from Elkhart, Indiana.
"I have always wanted to come to Goshen College ever since I took a tour of the campus when I was in high school! Scholarships and donors have been so helpful in continuing my education. As a commuter student, at first I felt out of place, but the professors and the environment are welcoming and I joined clubs like Black Student Union. I'm also the co-editor of the Record where I enjoy learning and hearing about diverse voices. I'm going to London for May term, which is my second time out of the US."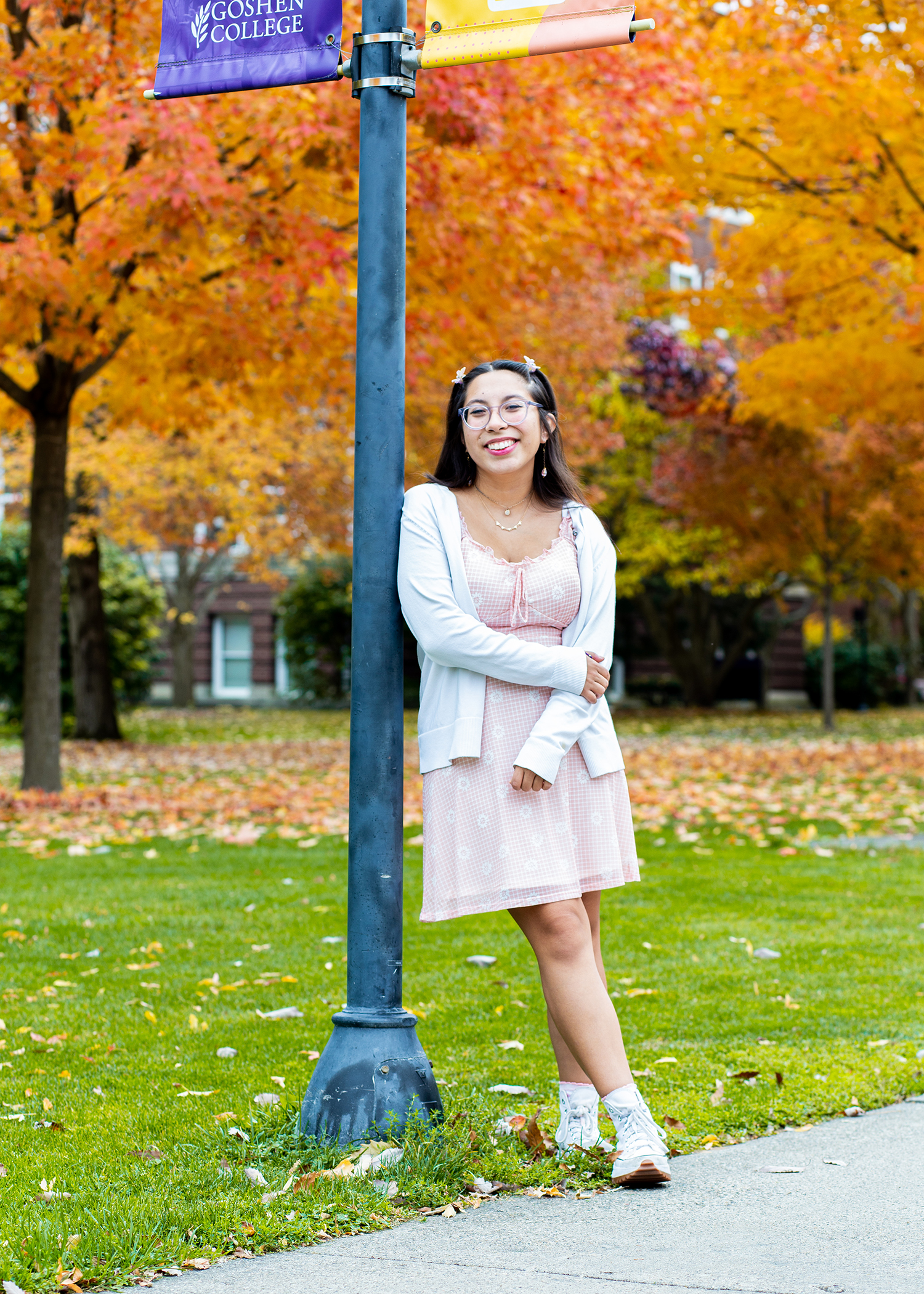 Katy Columna '26
Meet Katy Columna '26, a graphic design major with a marketing minor from Elkhart.
"GC feels right. I'm used to a small community from my highschool, and I like the close connection with my profs, and having more interaction with my classmates. I'm a bit shy so living in a dorm where I need to interact with other people is so beneficial for me. The friends I made during the community engagement day invite me to do activities with them, and I'm even trying the e-sports club! I'm planning to go to Indonesia for SST! I already speak English and Spanish, and I've never had to study to learn a language. It will be interesting to get to know people with another language. I'm learning a lot and moving out of my comfort zone."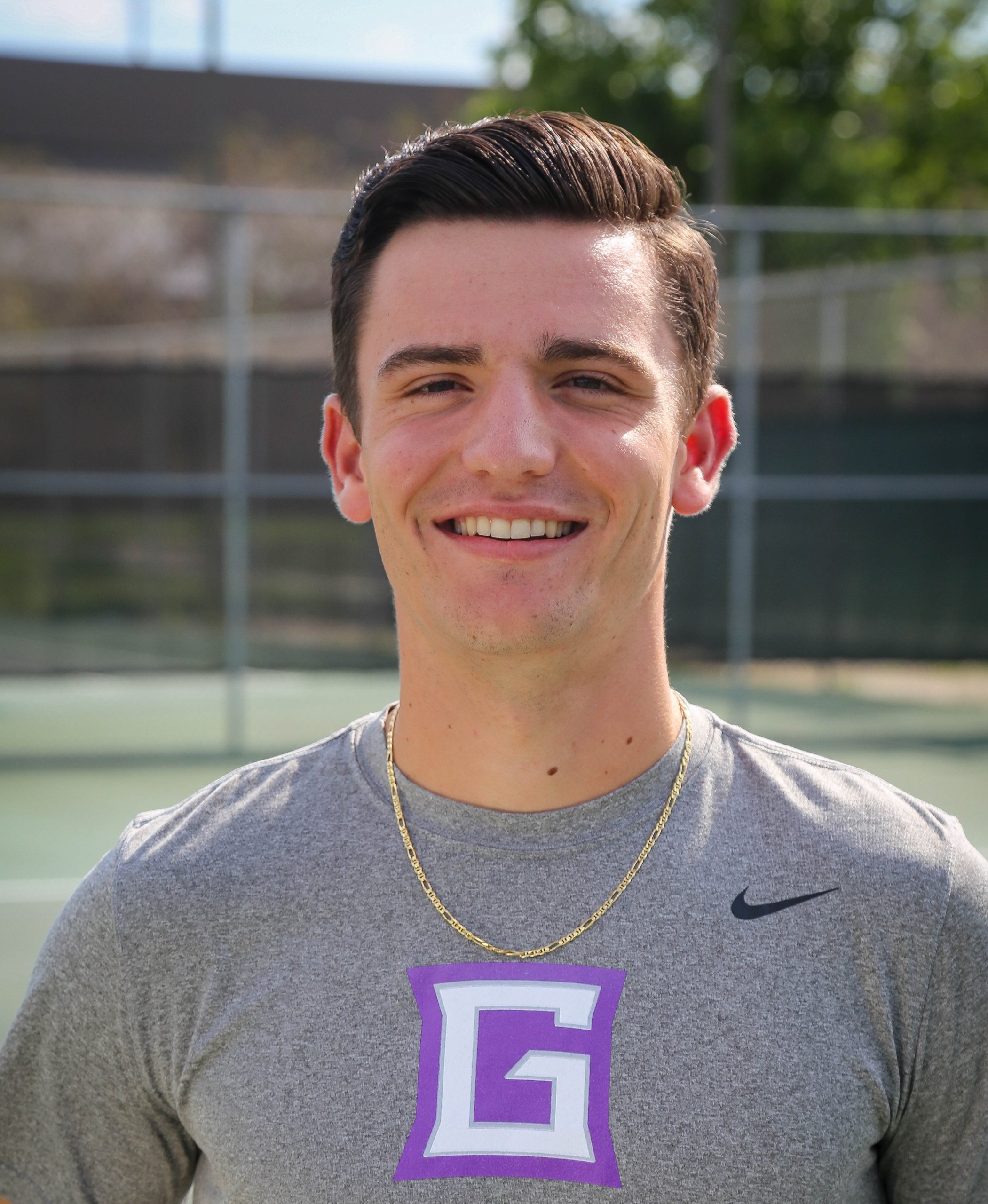 Kevin Bollmann '23
Meet Kevin Bollmann '23, a business major from Basel, Switzerland.
"It's so important to feel comfortable and have the right fit, especially when you're from another country like me. I can't just call my parents to talk. I have grown and matured in my time at college. I am learning to lead, both as a Resident Assistant in the dorm and as Captain of the tennis team. GC gave me the opportunity to intern with a German audit company in Atlanta, and I feel ready for the professional workplace."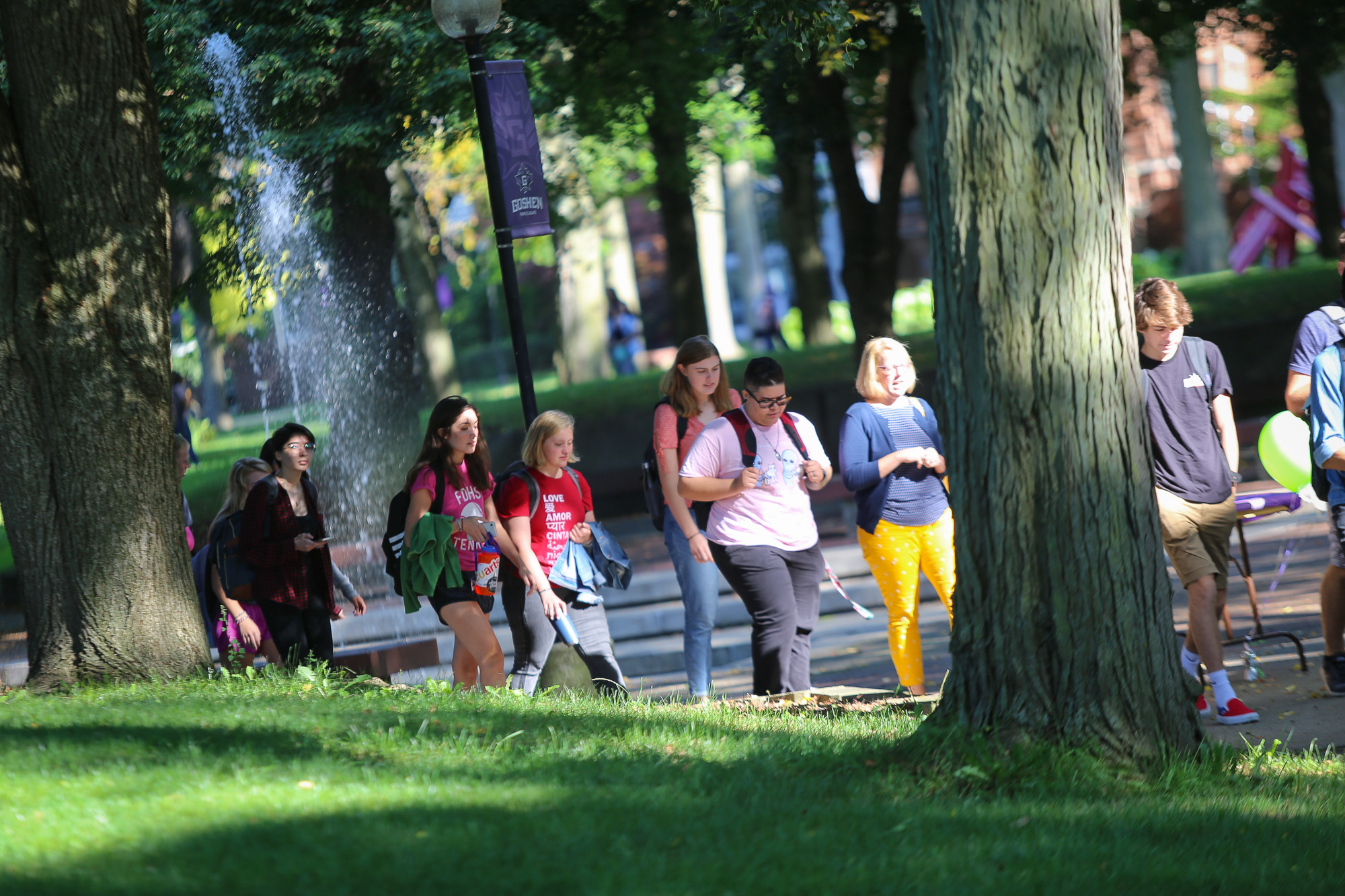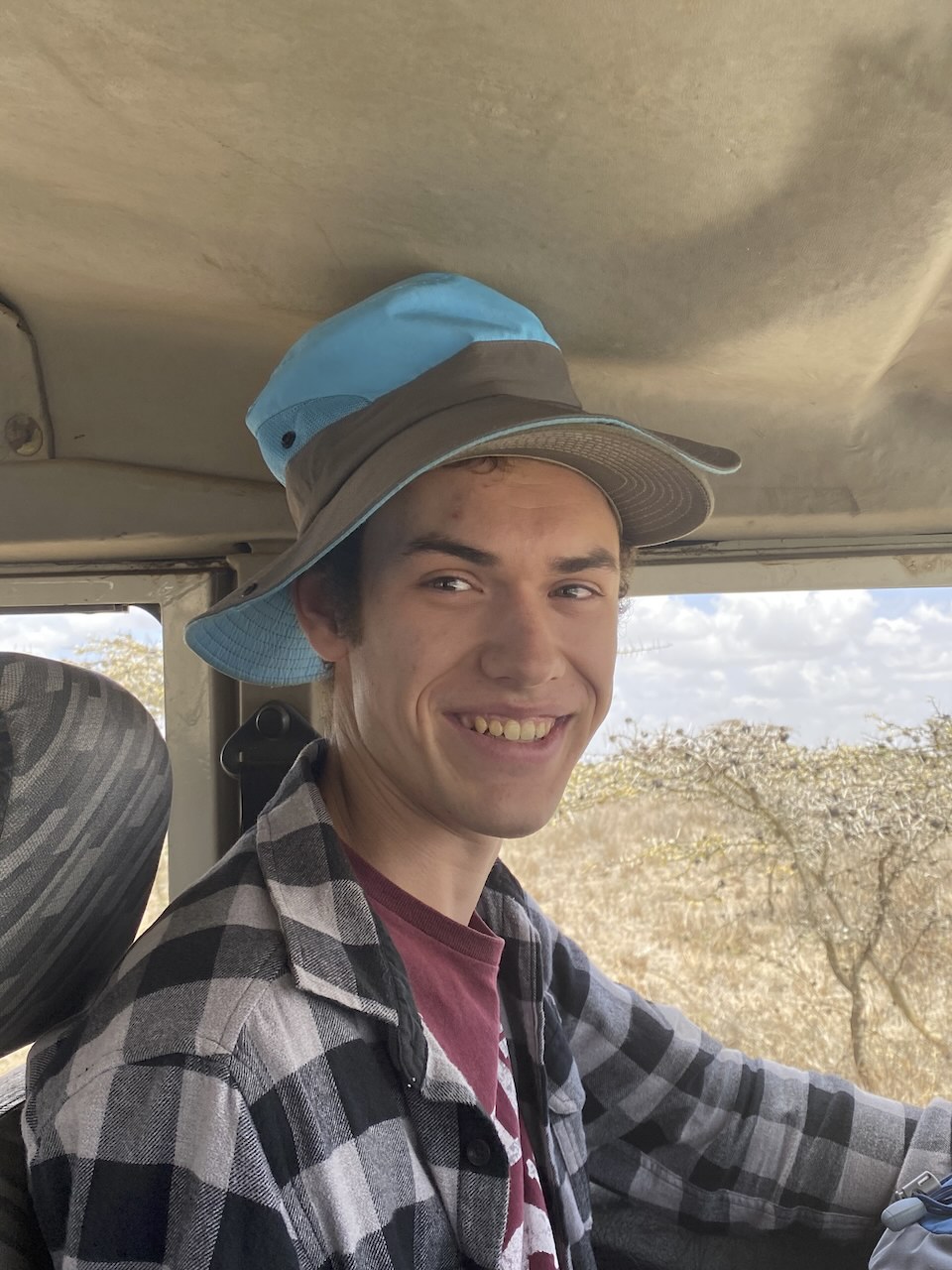 Alex Neufeld '24
Meet Alex Neufeld '24, a biology major and Spanish minor from Harrisonburg, Virginia.
"When I was 3, I wanted to become a paleontologist! So I have always wanted to work in science from the time I can remember. At Goshen College, I work with Campus Prairies, which are three areas of natural landscaping and restored pockets of prairies on campus. It's so nice to step outside and do field work – literally! I'm also helping to organize and preserve the Gleason moss collection which has over 5000 specimens of moss. Some are over 100 years old!
After graduation, I'll be applying to grad school for ecology or molecular biology/chem side of plant science. I would like to do research on the ecosystems in South America."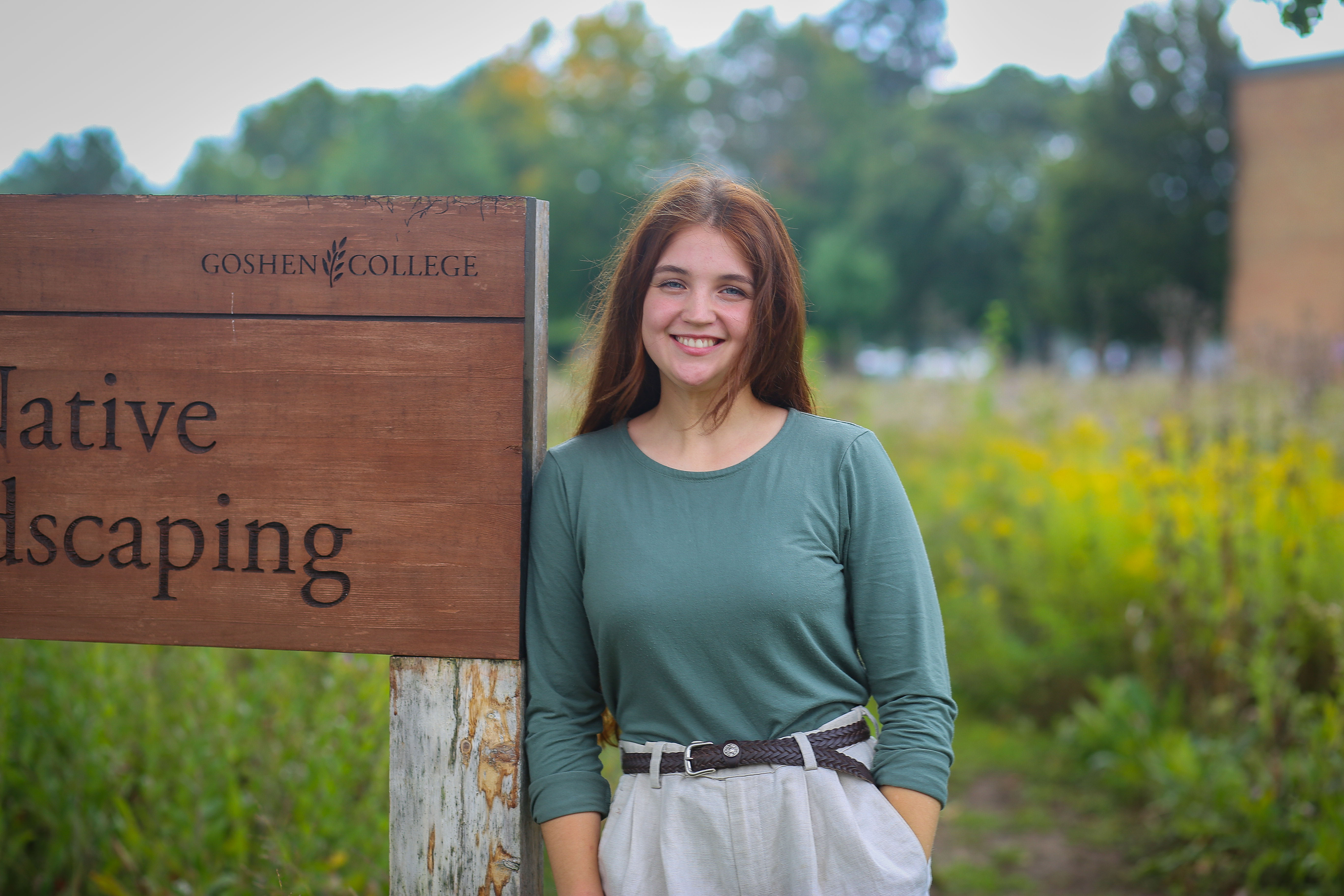 Emma Zuercher '23
Meet Emma Zuercher '23, a sign language interpreting major from Apple Creek, Ohio.
"My experience as a participant in the Sustainability Leadership Semester (SLS) at Merry Lea helped shape the lens through which I see the world. I saw how sustainability — a word I found confusing and undefined prior to my SLS experience — applies not only to environmental issues but to culture, social and environmental justice, language, art and community. Sustainability is inherently interdisciplinary and that means it's woven into every aspect of my life no matter what my career path looks like."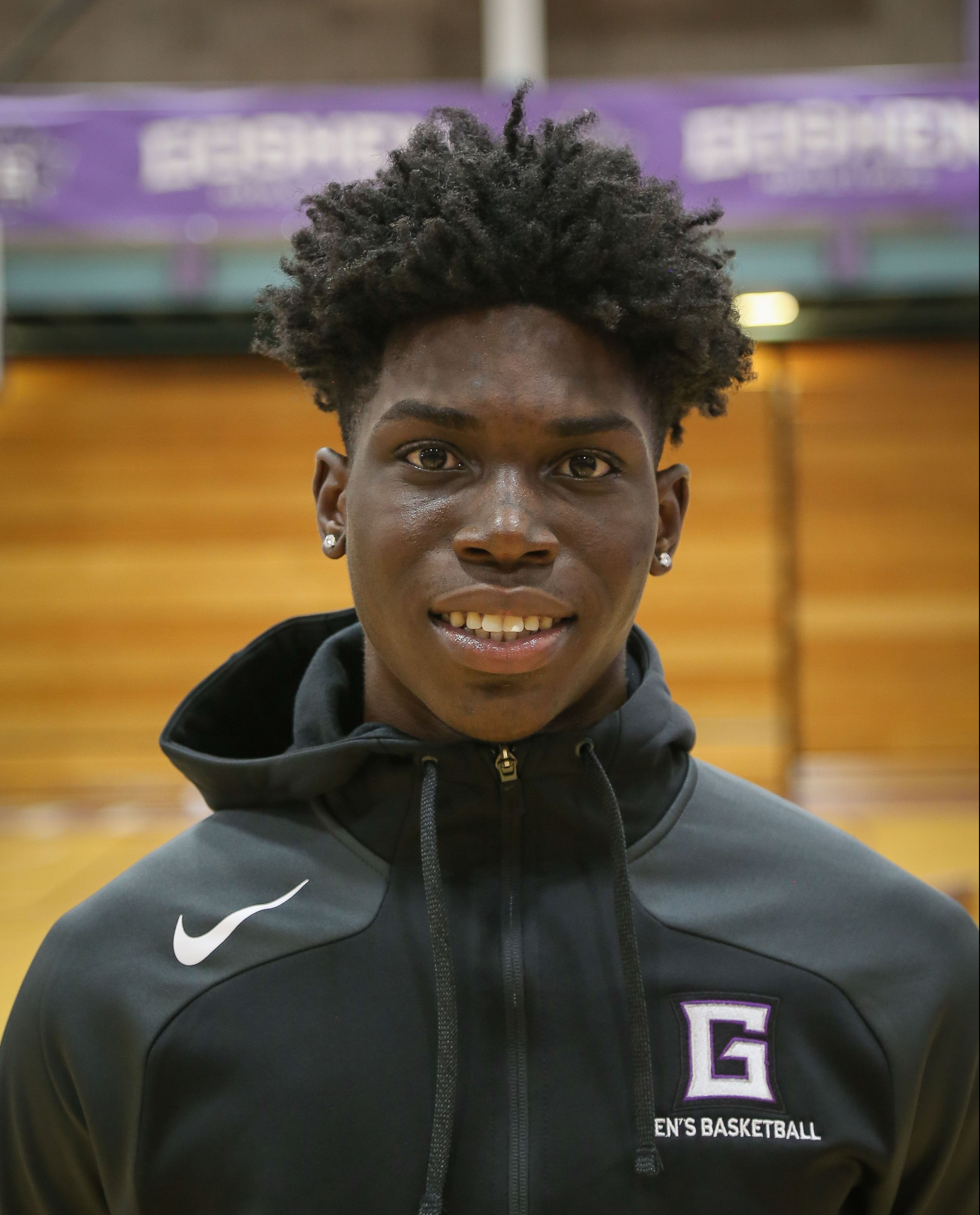 Kedrick Bibby '23
Meet Kedrick Bibby '23, an exercise science major from Kissimmee, Florida.
"I have had a lot of hands-on valuable experience towards my field of study and I find it very beneficial when I will eventually be put to the test. I believe Goshen's curriculum has prepared me pretty well for that. On the athletic side I have had teammates who made it to the pros after college, and to be able to play with them and see that these goals are achievable I'd like to see what's in store next for me."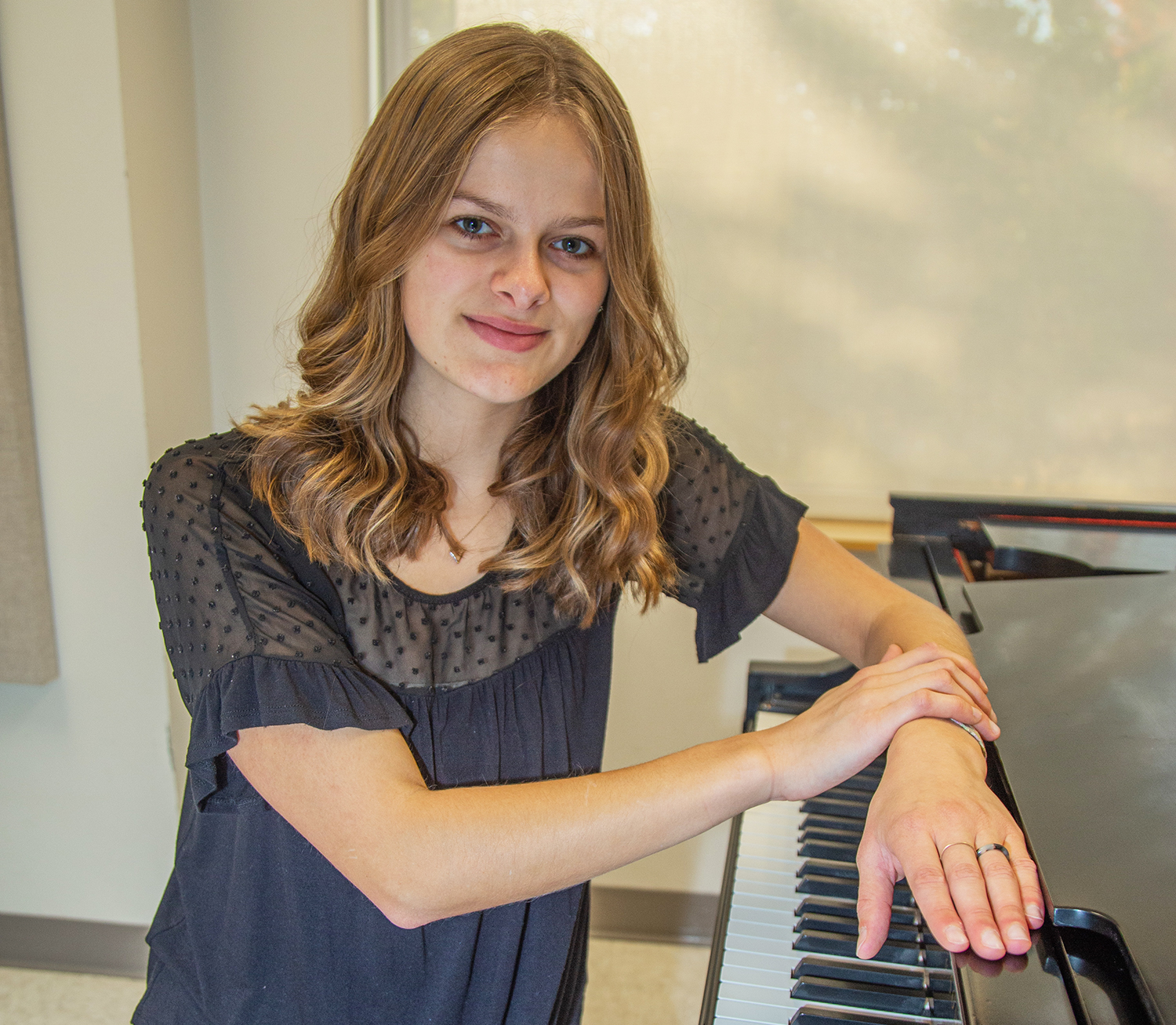 Sasha Dyck '24
"I knew I wanted to go to a Mennonite school for college, and from my first campus visit I felt at home. GC also has the best music and social work programs! Discussion based classes are so valuable, and our groups are a mix of people from different backgrounds and ages. I'm learning from their experiences. Being at GC reminds me of how important community is, extending beyond the Mennonites that I've come to know."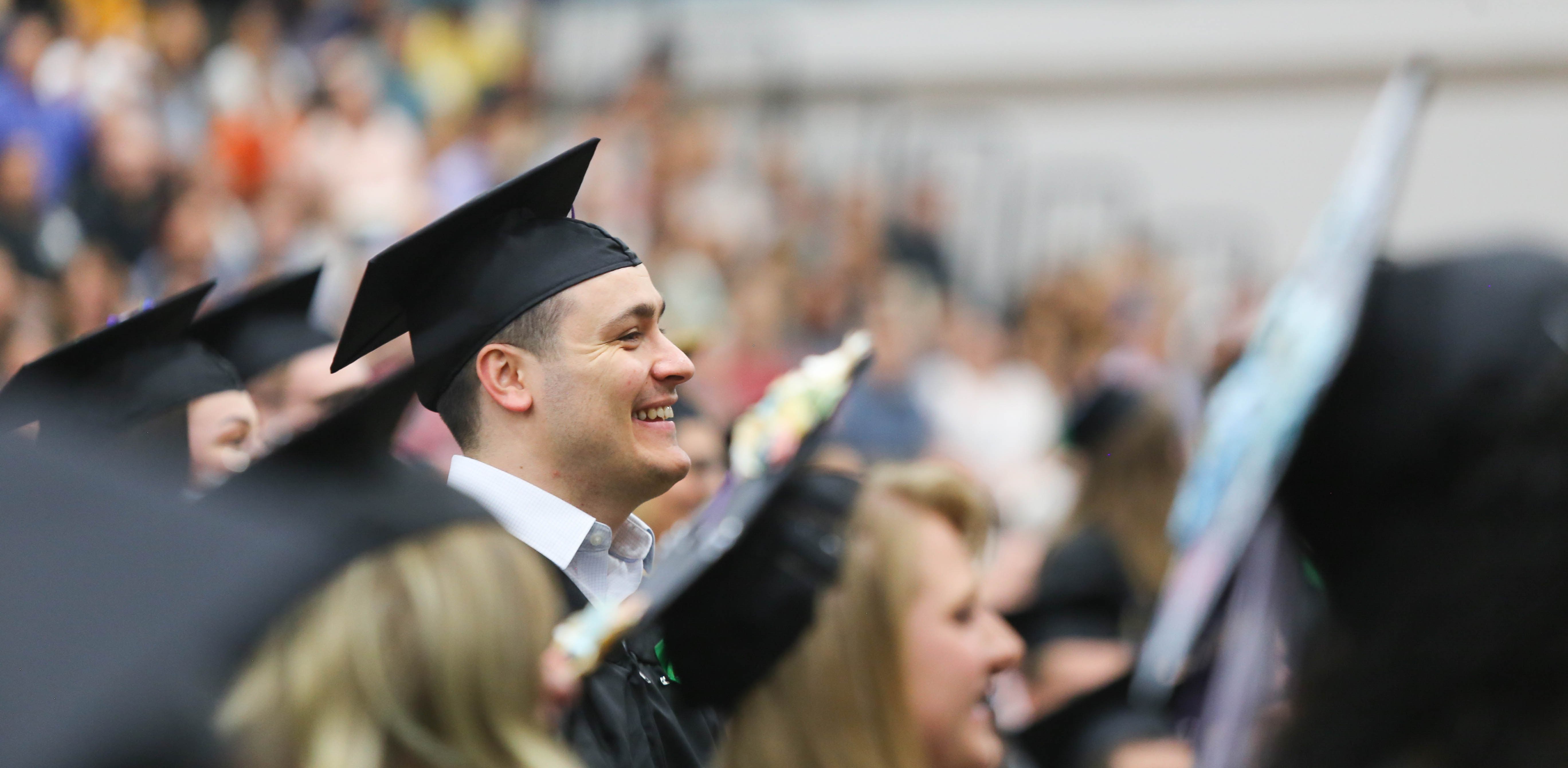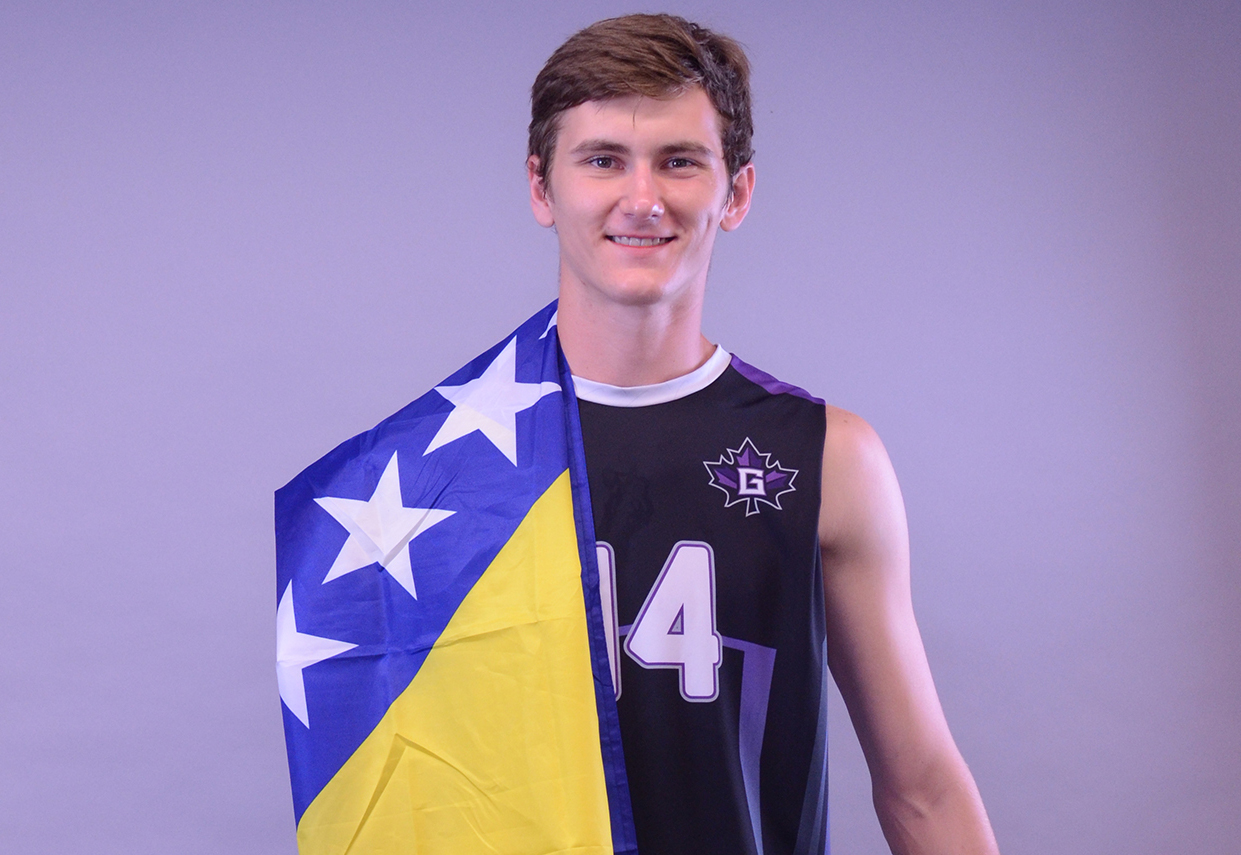 Hasan Hadzic '24
Meet Hasan Hadzic '24, a sports management major from Kakany, Bosnia Herzegovnia
"In my country, every child's dream is to play soccer, but I didn't want to run so much! I didn't know I would have to work so hard in volleyball! My volleyball coach, Lauren Ford is an amazing woman. At GC I get a good education and I'm learning a lot here. My goal is to play professional volleyball, and GC has excellent conditions to help me. My time management skills are really improving, because the training requires so much discipline. This is a good thing! My professors are welcoming and helpful. I want people to know that wherever I go, I will give my best, and represent Goshen College in the best way possible."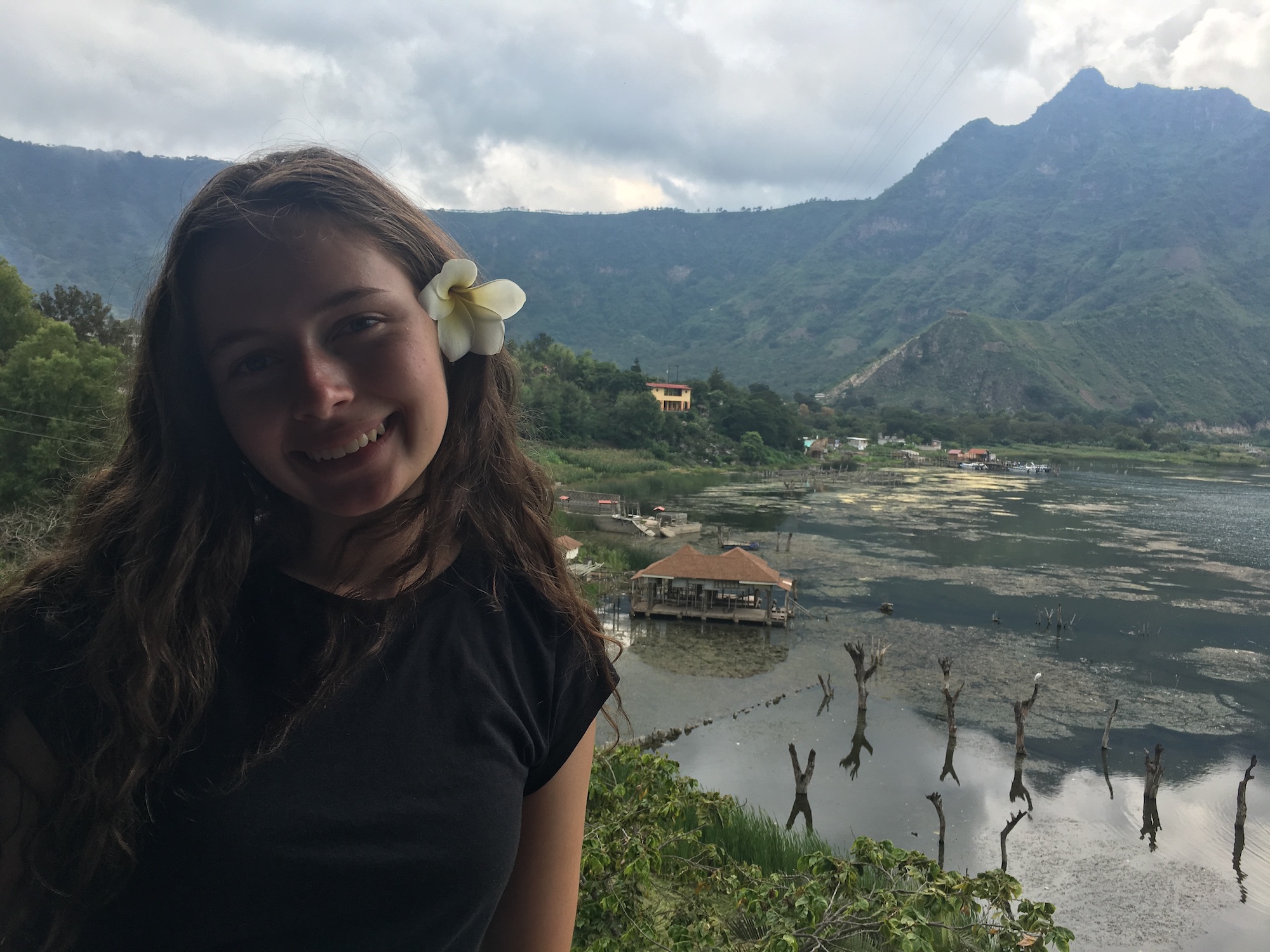 Johanna Morford-Oberst '25
Meet Johanna Morford-Oberst '25, a currently undecided major from Albuquerque, New Mexico.
"A liberal arts education is incredible. I don't feel so much pressure to decide on a major yet. I'm enjoying taking all the different classes! I can take sociology classes if I want to, and it's so interesting! I'm enjoying my science classes with Paul Reimer and John Bushert. I like that GC values a well-rounded education."
"Being here is helping me learn about myself. I like that the campus is diverse, and being around so many different people helps me learn about myself. I am growing on my faith journey and I have fascinating conversations with my peers and my professors."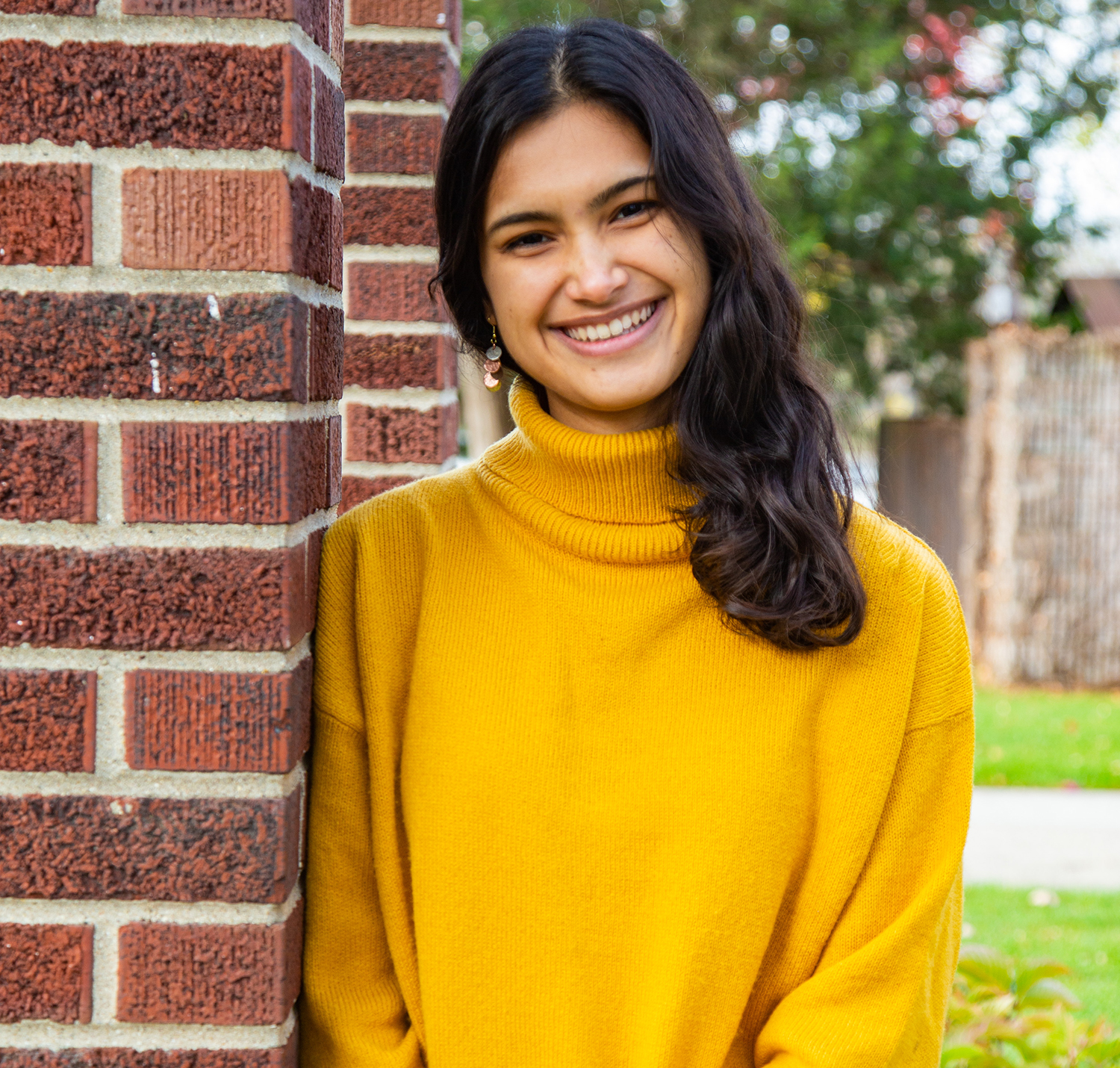 Lisa Nalliah '23
Meet Lisa Nalliah '23, an environmental science major from Huntington, Indiana.
"I really could not be here without the scholarships. This is such a unique and special place; I will miss being a student here. We have such a wonderful  community, where students, faculty, and staff engage with each other in many ways. GC sets us up for life, not just for a career but also to become a better person."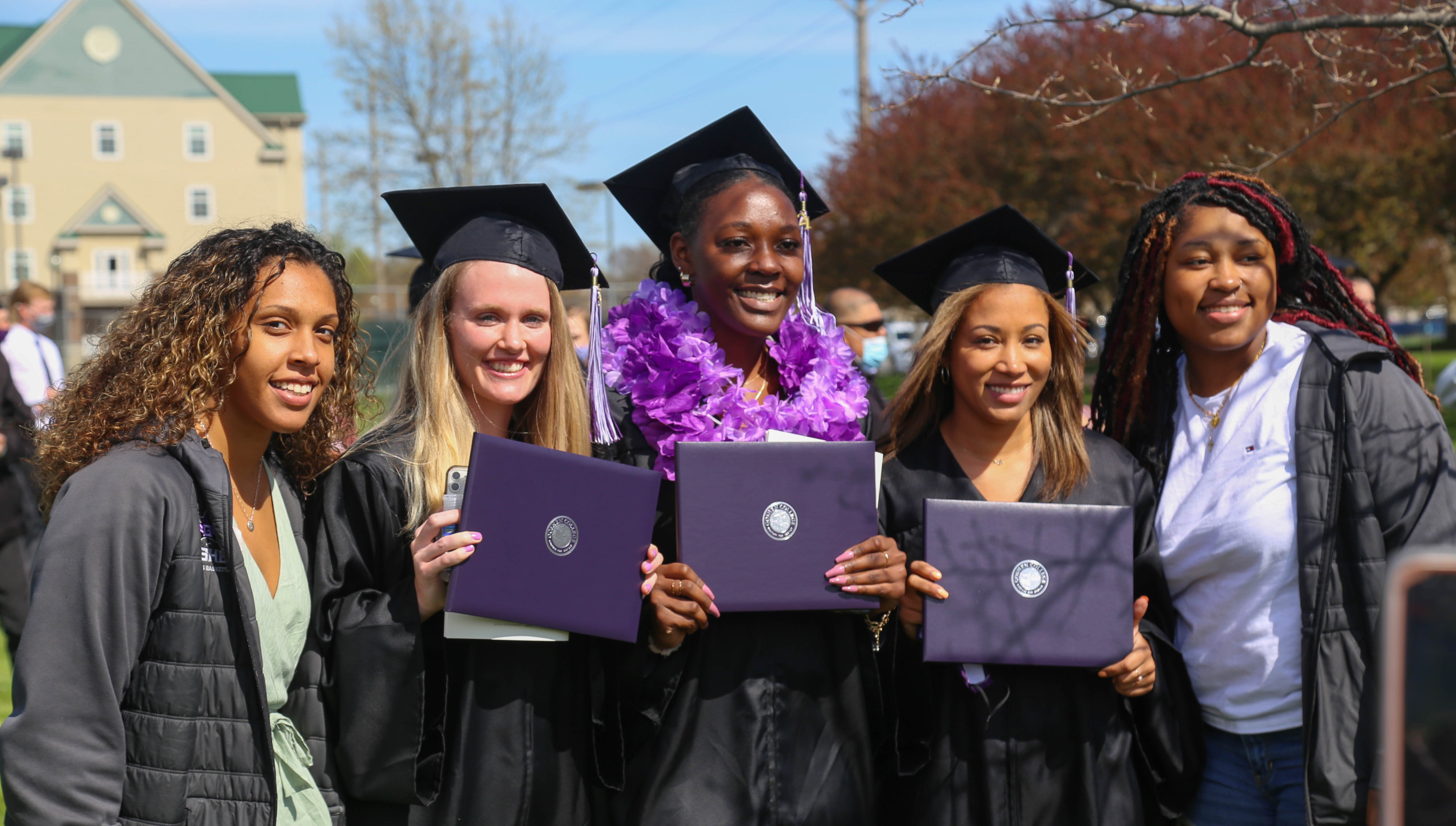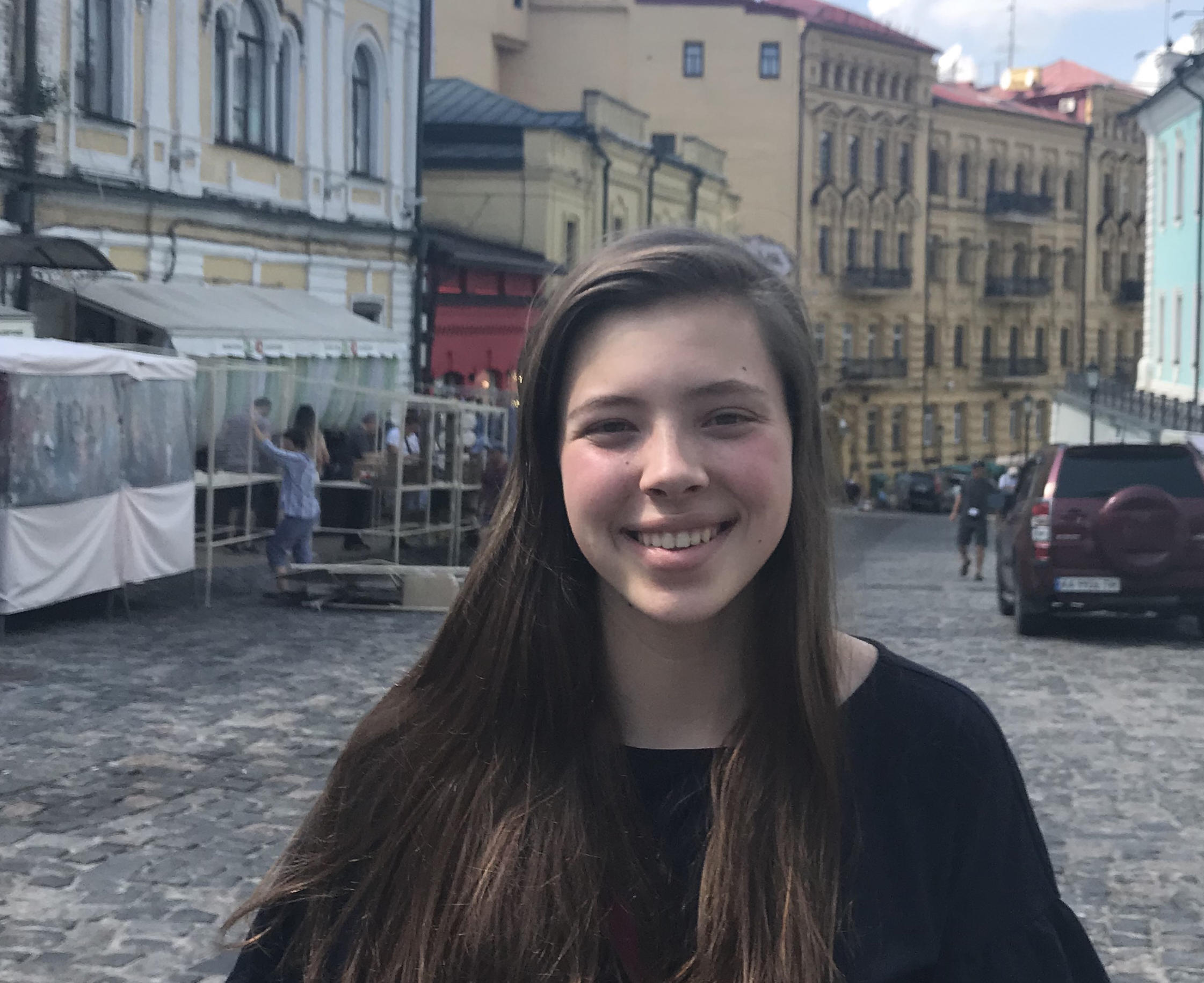 Olivia Krall '23
Meet Olivia Krall '23, a history major and political science minor from Carmel, Indiana.
"I have to say that I wouldn't be here without the scholarships that have been donated. I have had so many opportunities at Goshen College. Because of the interdisciplinary courses at Goshen, I can even take Sculpture classes, and two of my pieces will be placed in Elkhart County in May. I certainly didn't see that coming! Most recently, I spent the summer in DC thanks to the Austin E. Knowlton Foundation, an important partner for Goshen College. Through the Foundation and our history department I earned a scholarship to the Leadership in American Presidency program. I'm very grateful."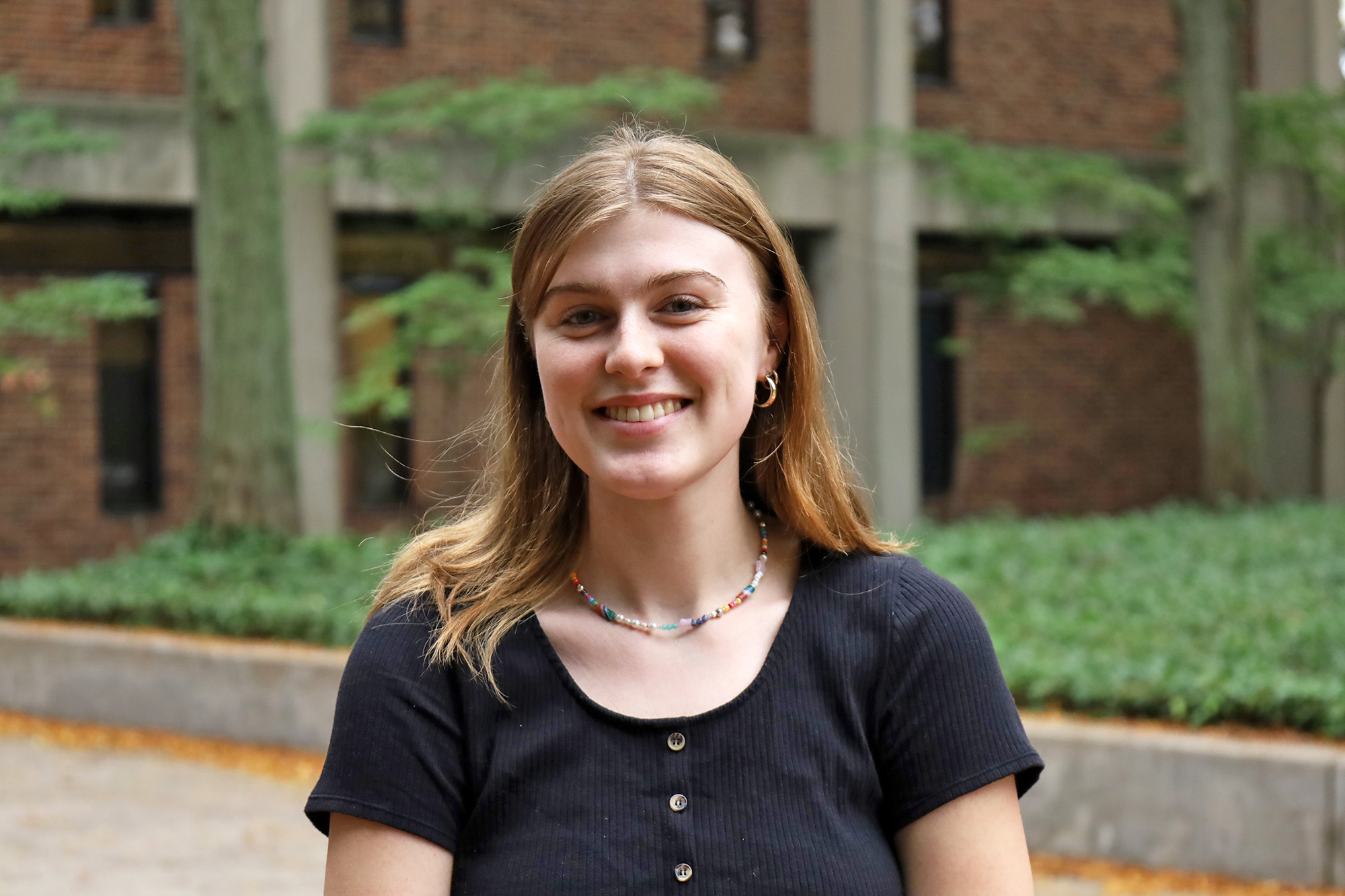 Olivia Koop '23
Meet Olivia Koop '23, a Molecular Biology/Biochemistry major from Kitchener, Ontario
"With my majors, I would normally be a Pre-Med student. But being at GC means that I can explore other classes, and I am not locked in to Pre-Med. I can even take courses outside of my major, like a water-color class!"