Sheri (Greaser) Hartzler '73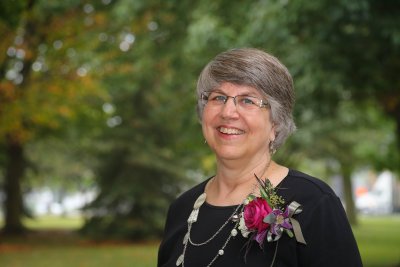 Sheri (Greaser) Hartzler has led a life in service of others since graduating from Goshen College in 1973 with a degree in elementary education.
"My parents modeled a life of serving others," she said, "and because of my educational experiences at Goshen College, especially Study-Service Term, I was equipped to carry on that tradition."
Hartzler spent 22 years working for Mennonite Media (now MennoMedia) and 16 years representing the Anabaptist comedy duo, Ted & Lee (now Ted & Co. Theaterworks). Hartzler also helped start Patchwork Pantry, a food distribution program in Harrisonburg, Virginia, after she, her husband, Jay '73, and two sons, Nathan and Philip, did a year of Mennonite Voluntary Service in Evansville, Indiana.
"Directing Patchwork Pantry for 20 years helped me stay in touch with the poor in my community and a large group of volunteers from local churches and universities," she said. "But my paying jobs were also ones in which I felt like I was able to contribute in a small way to making a difference in our world, whether through the gift of laughter and biblical story, through helping to produce documentaries and websites on social justice issues, or more recently through work with a local literacy agency."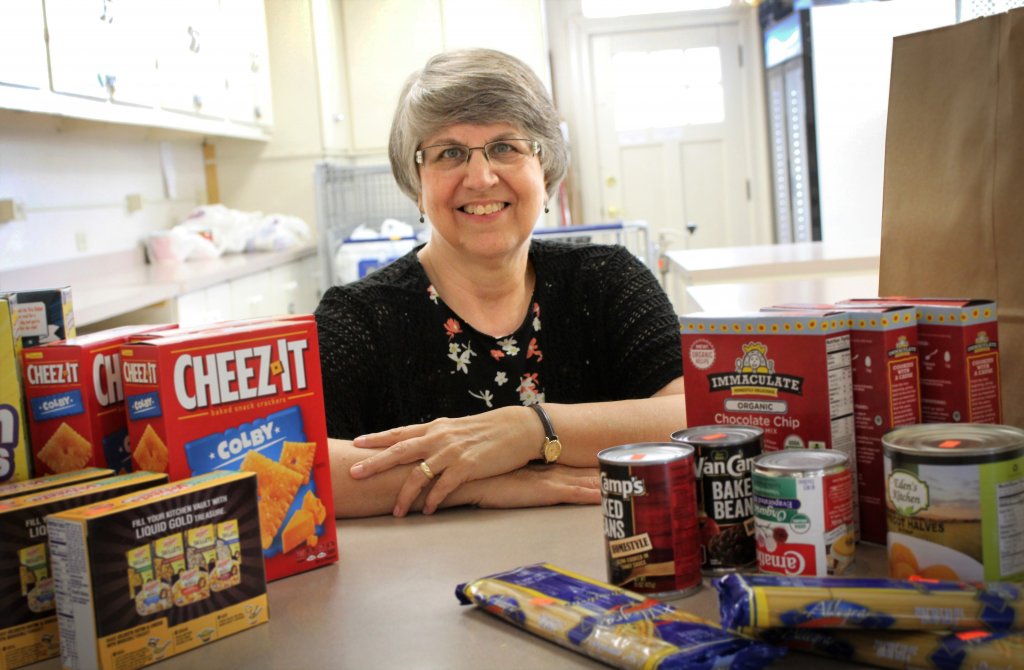 After retiring in 2013, the Hartzlers spent a year serving in Romania with the Nazarene Missions Corp. Since then, they have spent the majority of each year in Romania as Nazarene volunteers.
In Romania, Hartzler is involved with Veritas, a Christian ecumenical organization that supports the community of Sighisoara through service, education and intercultural exchange. The agency provides programs for children, adults with special needs, elderly and teens and a counseling center for those impacted by domestic violence. At Veritas, she coordinates fundraising projects, is a member of the board of directors and provides support for the executive director.
But her work with Veritas goes beyond that. Hartzler is willing to do whatever needs to be done, like spending hours sorting through donated clothes and other supplies or leading music with several of the Veritas clubs.
She also spends two afternoons each week working with children in a nearby village, Tigmandru, where she leads music and different activities, like crafts.
"The 20 to 60 children (ages 3-12) who attend the kids' club," she said, "take me right back to my education classes at GC as I use many of the tools I learned there in my work with these Roma children."
Since most of the year is spent serving in Romania, Hartzler's free time comes during the summer months they spend in the States, where she enjoys baking, reading and entertaining friends and family.
"I'm honored to receive this recognition," Hartzler said, "and am especially grateful for all the experiences I have had and the wonderful people I have been privileged to work with along the way."
She and Jay attend Community Mennonite Church in Harrisonburg.