Matias Martins da Fonseca '22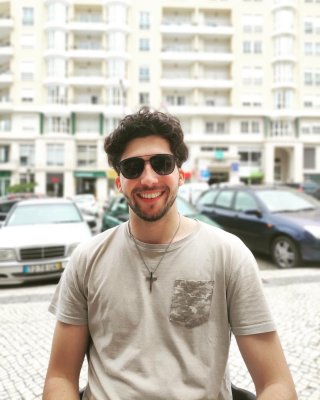 Hometown: Torres Vedras, Portugal
Major: Business, Sport Management minor
Why did you choose Goshen?
I chose Goshen mainly because I was very attracted to the school's athletic soccer program. My brother (Tomás da Fonseca) is a Goshen College alumni, so that influenced my decision in coming to GC. He convinced me to come here and even helped me get in touch with the coach, who then recruited me to represent GC's Men's Soccer Team for the following years. I was very impressed with the academics as well, as it offered me exactly what I was looking for.
Why did you choose your major?
I chose business as my major because it is something that I have always been interested in since I was young. I also chose it because it is a major that will give me a lot of options going forward, and I won't be limited to just one business department, which would happen if I had chosen marketing instead. For me a minor in sports management was a must do! One of my biggest passions is sports, and I wanted to learn more about it and how it works as an industry.
What career are you interested in pursuing?
Something that I have in mind for the future is to become an athletic director for a big organization. That would be my dream job! Doing something I would love doing and getting paid for it!
What is a valuable experience that you have had at Goshen?
I would say that the most valuable experience I had at GC (even with the COVID-19 pandemic) is that I had the opportunity to meet people from all over the world, which is amazing! It gave a new sense of culture and community, and it made me much more open minded in general. It also gave me a lot of new friends and places to visit in the future.