Karina (Florés) Lopéz '17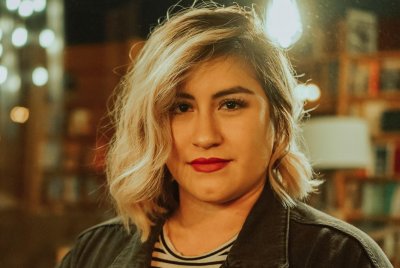 From Good of Goshen
"When I was a kid, I had no idea what I wanted to be. I thought I might work in some kind of biology-related field, but then realized I didn't have the passion for it. I love music, though, so I started working with Goshen College's broadcasting program. I found that I had a talent for news, and after graduating in 2017 I got my job at WNDU as a reporter!
I really love the work that I do because there's something new every single day. I won't know what the day will bring until I go out and find my story. I also love the impact that news can have. I once did a story on my neighbor's daughter who was having frequent seizures due to epilepsy. She was in desperate need of seizure-response help. After people read the article about her they started sending money to her GoFundMe, and a service dog organization even sent a dog to their family!
Sometimes we'll get personal attacks on social media or negative or harsh comments, so you learn quickly to spin those negative things and view them differently. Being in news requires a lot of character, and you have to be confident in who you are and in your abilities. I find that being confident on camera helps when I'm off camera, too. Additionally, through my work I've made many connections that I might not have otherwise.
I'm really grateful for Goshen. The people I've befriended here have become lifelong friends and are so meaningful to me. People in my profession often move from market to market and on to bigger cities. However, I don't want to do that because of what Goshen means to me. I want to raise my family here, I love the school systems here, and I love the acceptance and diversity here (especially as a Latina). People are excited to have Hispanics be part of this community, and the fact that I want to raise my family here says a lot about this city."
-Karina (Florés) Lopéz
*Note: Karina is now the communications specialist for KZ RV in Shipshewana, Indiana. "While I loved working at WNDU, I wanted to work closer to home, since I am still in Goshen, and I wanted to explore other areas of communication as well," she said. "At KZ, I help manage their social media platforms and do some videography and photography for the company. I've gotten to play a role in moving the company forward with their social media presence and now they're able to do more in-house videos thanks to the video and editing skills I learned at GC."