Justine (Clemmer) Pletcher '72
During her four years as a Maple Leaf, Justine (Clemmer) Pletcher '72 played at center forward for the varsity field hockey team.
"Hockey was a huge part of my love of college," she said. "I found wonderful friends, enjoyed the release from academic pressure and simply had fun! I do not remember scores or records, but I do remember the camaraderie and sharing with my coaches and teammates."
Field hockey, a sport popular in the East, lasted for nearly 30 years at GC, but a lack of interest in the Midwest and the rise of women's soccer made it increasingly difficult to find competition close by. In the final season, 1990, the team only played five schools from Indiana.
As a student-athlete, Pletcher had a number of different role models, especially Dr. Ruth Gunden and Berdene Wyse, her hockey coach, both of whom "exemplified Goshen's motto of 'Culture for Service'" and impacted her life.
"I knew that I was accepted, encouraged and valued, as I played hockey, learned to be a teacher and grew as a person of faith," she said. "Berdene Wyse led us with joy, intensity and respect. That was how we played and treated all we met."
When Pletcher graduated from GC with a degree in elementary education, she started teaching at New Paris Elementary in New Paris, Indiana, where her classroom guidelines were simple: "Treat Others Right and Do the Right Thing."
Pletcher also continued to stay involved with the GC field hockey program. She officiated a number of home games and even served as interim coach of the team for a year in 1980.
After a few years, Pletcher and her husband, Ken '70, began to start a family, and she enjoyed staying at home with their two sons, Nate '00 and Todd '05, for 10 years.
Once the boys were older, Pletcher returned to teaching, this time at Middlebury Elementary School, a part of the Middlebury Community School system where Ken spent a number of years as a basketball coach, teacher, and eventually, athletic director.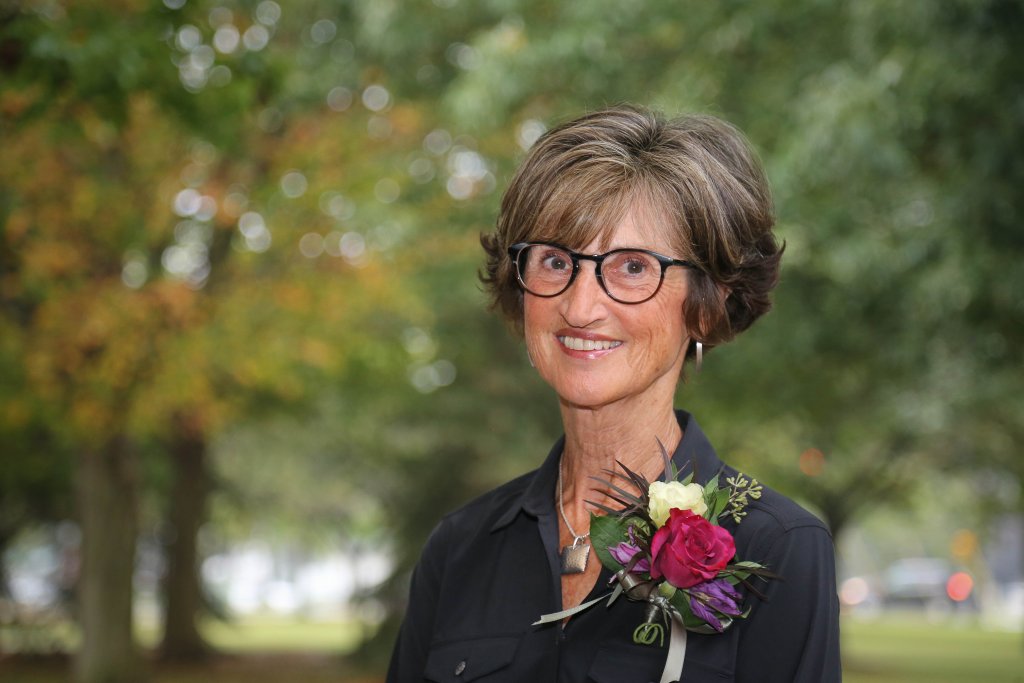 But over the years, Pletcher has remained involved with Maple Leaf athletics, as Ken also taught, coached and served as the athletic director at the college for a number of years, and both of their sons played soccer during their time as students at GC.
The Pletchers have also been loyal members and financial supporters ever since the start of the Maple Leaf Athletic Club, the official support group of GC athletics.
In 2008, Pletcher retired from teaching after 26 total years. Since then, she's volunteered in school programs, supervised GC student teachers and participated in children's education activities at church.
Traveling has become Pletcher's first priority in retirement, especially to visit her children and new grandson in California and Australia. When she's not visiting her sons and their families, she enjoys reading, knitting and being outside to exercise. The Pletchers attend College Mennonite Church in Goshen.