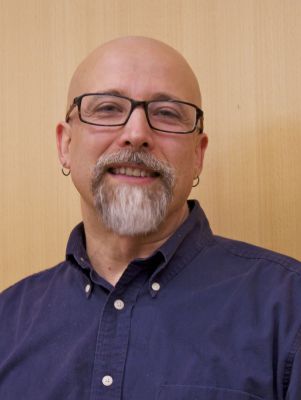 Bruce A. Hostetler is currently resident stage director for the Portland Revels, artistic director of CompassWorks, and a freelance theatre/opera director, producer and playwright. His four operas have toured the west coast, and his play "Feral" was a hit of the 2013 Fertile Ground Festival in Portland.
Drawn from over 600 interviews with Portlanders experiencing homelessness, Hostetler's play "Feral" highlights the stories of individuals and families who struggle to retain their self-identity and humanity in the face of homelessness.
In his 25 year directing career, Hostetler has directed more than 150 theatre, musical and opera productions from New York to Santa Cruz. He founded The Backporch Theatre Company in Goshen and directed Shakespeare plays for the Goshen parks system. He was producing director for the Carnegie Mellon Summer New Plays Project, where he worked with playwrights Craig Wright (Pavilion) and Aaron Posner (The Chosen), and from 1999-2003 he worked for the Oregon Shakespeare Festival in Ashland.He is also past president of the Portland Area Theatre Alliance. He holds a master's degree in directing from the Carnegie Mellon School of Drama. Hostetler presented the 2015 Roy H. Umble Master Class at Goshen College.