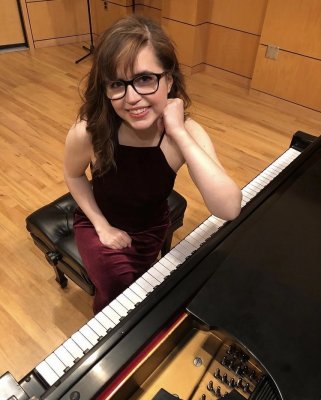 Chalmers, Indiana
Major: Music Education
Why did you choose Goshen?
The music program here at Goshen is one of the best I have seen in all of the colleges I toured.
Why did you choose your major?
I have wanted to be a teacher since I was very young, and I have been an avid pianist ever since the age of six. I had the privilege of being under the tutelage of amazing music teachers during my time and it has inspired me to be a part of such a passionate community.
What career are you interested in pursuing?
My overall goal is to one day teach piano and music theory at the college level.
What is a valuable experience that you have had at Goshen?
The most valuable thing I have experienced at Goshen is the freedom to explore other areas while focusing on my major. In the two years I've been here I've written and photographed for The Record; I've worked with the alumni and recruitment offices; I've announced for sports matches. And that's just scratching the surface of all of the various ways I've been able to expand on extracurricular interests while still being fully immersed in my music and education courses. That kind of well-roundedness is something that will set me apart from others in the workplace and beyond.