ASL Medical & Religious Interpreting W/S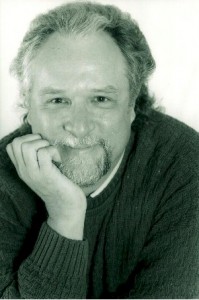 April 18, 2015
Medical Interpreting: Meeting the Standard of Care &
Religious Interpreting: A Call to Excellence.
Daniel Burch ws flyer final  Check out the flyer to see all the details.
Dr. Daniel D. Burch is Vice President of Sign Language Services International, Inc. He has served as Treasurer of the World Association of Sign Language Interpreters, President of the Registry of Interpreters for the Deaf, Inc. (RID), Board member of the Conference of Interpreter Trainers, and a World Federation of the Deaf "Expert in Interpreting".
His doctorate is in special education, with emphasis in deafness. The dissertation topic was "Essential Competencies, Responsibilities, and Education of Sign Language Interpreters in Pre-College Educational Settings." His master of arts is in education of the deaf from Gallaudet University, and his bachelor of science is in psychology, from Western Michigan University.
Certification includes RID's Specialist Certificate: Legal; Texas Commission for the Deaf and Hard of Hearing Level V and Court certificates; Professional Certification from the Council on Education of the Deaf.
Dr. Burch has lectured and consulted nationally and internationally on the testing and measurement of interpreting and sign language ability, organizational development for Interpreter Associations, entrepreneurial development for Interpreter Service Providers, and specialty interpreting in educational, legal, medical, mental health, religious, and performing arts settings.