Meet the 2021-22 SST leaders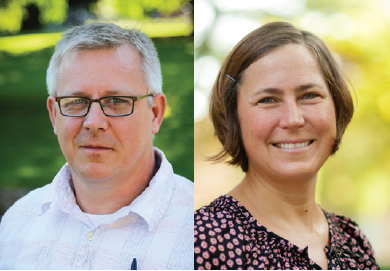 David Lind and Kendra Yoder are currently in Arizona, leading GC's Native American SST unit. The two are veteran SST leaders who have also led Senegal units in 2012 and 2014. They are looking forward to returning to Senegal with students in May 2022.
As sociologists, David and Kendra bring a wealth of knowledge to the study of other cultures. Kendra is also coordinator of the Prevention Intervention Network that offers peer-led bystander training to prevent sexual violence. David's research interests include diversity, equity and inclusion and climate change education. In addition, their leadership credentials include the ability to survive extreme heat with no fans for sale within 100 miles.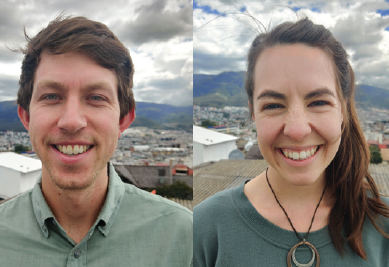 Caleb and Nina Longenecker-Fox will lead three Ecuador units during the 2021-22 school year. Caleb is a 2015 alum who has worked for GC's admissions and development offices since then. Nina teaches Spanish at Bethany Christian High School, Goshen, and is currently studying for a master's in Latin American studies at Universidad Andina Simón Bolívar. Between the two of them, Caleb and Nina have lived in Ecuador, Bolivia and Nicaragua and also co-led a student trip to Paraguay.
Caleb and Nina are eager to meet their group and experience the liveliness, thoughtfulness and curiosity that students bring to cross-cultural experiences.
"Caleb and I love the feelings that profound cross-cultural experiences produce and are excited to walk with students as they make sense of these feelings. We're also excited to see the relationships that come out of this experience," Nina says.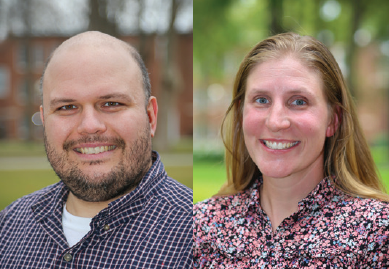 John and Ruth Mischler will lead the Indonesia SST unit during spring term 2021-22. The Mischlers currently direct the Agroecology Summer Intensive at Goshen College's Merry Lea site and teach related courses.
Both John and Ruth are seasoned travelers who bring environmental knowledge and curiosity to their role. John's research has taken him from the stark and majestic landscapes of Antarctica to Mongolia, where families showered him with hospitality and offerings of fermented mare's milk. Ruth was a Fulbright scholar in Zambia, where she researched strategies for growing sweet potatoes.
"I look forward to bringing students to Indonesia and working with Indonesians in a place that is so wealthy in terms of biodiversity, culture and natural wonders. It is a good entry point for folks starting to care about all places on earth because it is so spectacular." John says. This includes a volcano 20 miles north of the city where the unit is based and coral reefs 40 miles south. Students can also delve into environmental challenges such as sea level rise and biodiversity loss.