Mario Wenger, retired professor of German, dies at 91
Marion "Mario" Wenger, retired professor of German at Goshen College, died in Goshen on September 21, 2023. He was 91 years old.
Wenger was a professor at Goshen College for 25 years, from 1963 to 1988. He taught a variety of German and linguistics classes at Goshen, as well as spending time as the chair of humanities and of humane studies. He worked as the international student advisor for some time, leading Study-Service Term groups with his family to Haiti, Nicaragua and East and West Germany, and helped with the work of the Mennonite Historical Library at the college.
Ervin Beck, professor emeritus of English at GC and a good friend of Wenger, described him as "a very learned man, not only in German language and literature, but in other humanities fields." He added that Wenger was "an eager and entertaining raconteur, with a subtle sense of humor."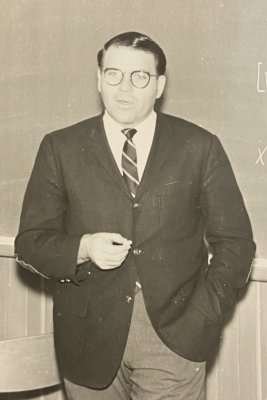 Wenger was born near Goshen on March 25, 1932. In 1952, he did an Alternative Service term with Mennonite Central Committee PAX in West Germany, building houses for World War II refugees. During that time, he made deep and lasting friendships, and developed a love for German and other languages.
Wenger went on to earn a bachelor's degree at Goshen College in 1958, and then returned to Germany to study at the University of Heidelberg. He would spend a year there before returning stateside, where he studied at Indiana University and then Ohio State University, earning his master's degree in 1967 and a Doctor of Germanic Linguistics degree in 1969. Wenger had a passion for and skills in language learning, and could converse in French, Spanish, German and Russian.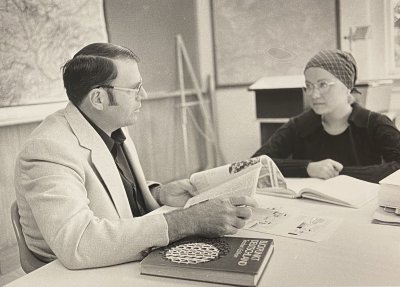 While working at the college, he met and fell in love with a nursing professor named Anna Frances "Fran" Zimmerman of Blue Ball, Pennsylvania. They married in 1965. Fran taught nursing at Goshen College from 1962 to 1990.
In his professional life, along with his time at Goshen, Wenger taught English as a second language both in Detroit and, for a few months, to graduate students in China. A highlight of his career were the two years in the 1970s when his family lived in Accra, Ghana, where he worked with United Bible Societies as a translation consultant.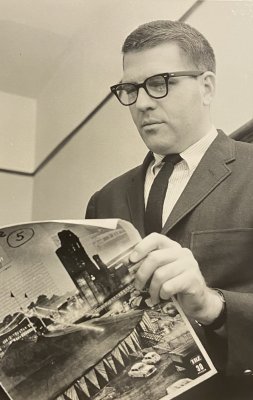 Wenger left Goshen and moved to the Atlanta area when Fran accepted a job as a professor at Emory University's School of Public Health and the Carter Center, but the two returned to Goshen upon their retirement.
Wenger was deeply involved with the Goshen Historical Society and was an active member of College Mennonite Church, where he was a Sunday School teacher. He enjoyed playing the guitar, as well as a variety of musical instruments he learned in West Africa. And he was particularly notable for his car enthusiasm, and frequently seen around town or a local parade in his bright red 1956 Porsche roadster or his black Thunderbird.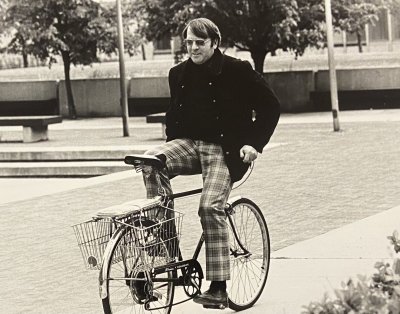 Wenger was preceded in death by his wife Fran in 2013; his father, John Wenger; his mother, Mary (Brownson) Wenger; his brother, John (Isabelle) Wenger; his brother, Richard (Doris) Wenger; and his brother, Walter Wenger. He is survived by his sister-in-law, Shirley Wenger; his three children, Mark Wenger of Bristol, Indiana; Joel (Julie) Wenger of Fortville, Indiana; and Maria Wenger of Goshen; along with seven grandchildren, two great-grandchildren, and many nieces and nephews.
---
A memorial celebration of life will take place at College Mennonite Church on Saturday, October 21 at 11 a.m., followed by a light meal and sharing. Visitation will be from 2-4 p.m. and 6-8 p.m. on Friday, October 20. Memorial donations may be directed to Goshen College (specifically for the Fran Wenger Nursing Scholarship), Mennonite Central Committee and College Mennonite Church. Yoder-Culp Funeral Home is handling arrangements, and a place for online condolences can be found at yoderculpfuneralhome.com.