Professor Emerita of Nursing Fran Wenger dies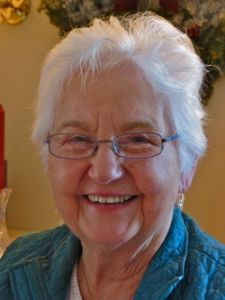 Professor Emerita of Nursing Anna Frances "Fran" Wenger, 79, died on Feb. 2, 2013 in Goshen after a four-month battle with cancer.
Wenger taught nursing at Goshen College from 1962 to 1990. In the 1980s, she also served as the director of the nursing department. Wenger emphasized the nursing mission statement "to teach the importance of culture crossing" by motivating students to understand their patients' behaviors, values and beliefs. Her passion for transcultural nursing continued as she taught nursing education at Emory University's School of Public Health and the Carter Center in Atlanta, Ga.
Goshen College Professor of Nursing Brenda Srof, department chair, remembers Wenger as "all the right mix of warmth and strength" and a "positive force for promoting nursing."
Wenger was born in Blue Ball, Pa., in 1933 to Mary Ellen (Martin) Zimmerman and Eli B. Zimmerman. After graduating from Eastern Mennonite College (now University), Wenger joined a three-month study-travel trip to Europe with the Mennonite Board of Education. Her overseas experience motivated her to bring a positive change to the U.S. healthcare system.
Wenger held a variety of roles in her pursuit for the intersection of nursing, cultures and faith. She received her doctorate in nursing in 1988 from Wayne State University in Detroit. In 1989, she conducted a three-year study on the way Amish people care for one another in times of need. She wrote for nursing journals, textbooks and health care manuals. She mentored students, led Study-Service Term groups to Haiti, Nicaragua and Germany, and advocated for culturally appropriate health care.
"The focus of nursing is a science of caring," Wenger said in a 2003 interview. "The more I learn about caring and the more I continue on my faith journey, the more I realize they are deeply connected."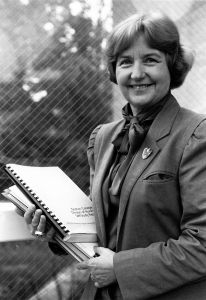 After 30 years of teaching nursing at a post-secondary level, Wenger moved into the non-profit sector, serving as liaison for the Faith & Health Consortia to cities in California and South Africa. She promoted health care at the grassroots level by being part of a teaching team enabling Ethiopian university faculty in health sciences for the Carter Center's Ethiopian Public Health Initiative for a decade. This work is summarized in a co-authored manual, "Educating Health Professionals in Low Resource Countries; A Global Approach" (Mosby, 2010). She also volunteered on the Greencroft Goshen Board and was involved in curriculum planning with her home church, College Mennonite Church.
One of Wenger's legacies as nursing department chair at the college is having cultivated an endowed fund to promote nursing faculty development. "The endowment continues to bear fruit and allows current faculty members to attend various professional meetings and stay current in the field," Srof said.
During these years of service in the health care field and many global travels, Wenger was also deeply committed to her family as a loving wife and mother and grandmother. Wenger married Marion (Mario) Wenger in 1975 and raised three children, Mark Wenger, Elkhart, Ind.; Joel Wenger; Fortville, Ind.; and Maria Wenger; Atlanta, Ga. Mario was a professor of German at Goshen College from 1963 to 1988. She and Mario have five grandchildren: Holly, Lindy, Adam, Hayden and Coel Wenger.
A memorial service was held for Fran on Wednesday, Feb. 6 at College Mennonite Church in Goshen. A memorial will also be held on Feb. 24 near her parental home in Blue Ball, Pa. Memorial contributions may be made to the Goshen College Department of Nursing by visiting www.goshen.edu/give or to Mennonite Central Committee United States. Online condolences may be shared at www.yoderculpfuneralhome.com.
-By Becca Kraybill