The Bulletin | Spring/Summer 2023
The Spring/Summer 2023 issue of The Bulletin will arrive in mailboxes in late June. Look for yours!
---
ABOUT THE COVER
Photo by Cory Martin, a resident of Goshen and chaplain of the Jail Ministry of Elkhart County
Finding one's voice and helping others find theirs is central to a Goshen College education and our motto, "Culture for Service." It is exemplified over and over again by students, employees and alumni in surprising, compelling and transformative ways, and it is a connecting thread through each of this issue's feature articles.
This photo is from an art class that Goshen artist Brooke Rothshank '00 taught in the Elkhart County Jail, and it captures well the impact of discovering and sharing one's voice. With an approach grounded in serving others with active love, a place of incarceration, pain and little freedom became an expressive and healing circle of color, creativity and community.
---
FROM THE PRESIDENT
Our special sauce
By Rebecca J. Stoltzfus '83, president
Shaped by Anabaptist-Mennonite tradition, we integrate academic excellence with real world experiences and active love for God and neighbor. I have come to see this part of our mission statement as the essential ingredients of our special sauce at GC.
---
FEATURES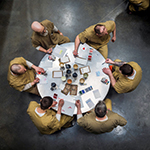 Unexpected grace and gratitude in prison
Goshen artist Brooke Rothshank '00 writes about her own surprise learnings as she taught a miniature painting course in the local county jail.
---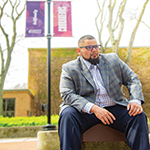 Coming full circle and passing on the lessons
Isacc Hernandez '13, an academic counselor, shares his journey from struggling college student to transformed alumnus to thriving employee.
---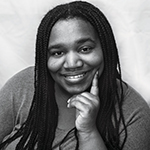 The privilege of peace
Current student Jakyra Green shares her winning speech from the college's 2023 C. Henry Smith Peace Oratorical Contest.
---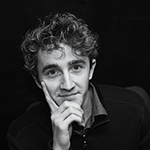 Protesting taxation as a peace-seeking accountant
Current student Caleb Shenk shares his winning speech from the college's 2023 C. Henry Smith Peace Oratorical Contest.
---
LASTING TIES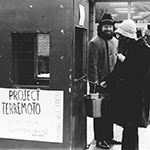 Project Terremoto: Active love through fundraising and fun
By Joe Springer '80, curator, Mennonite Historical Library
On March 17, 1973, Goshen College students organized El Carnival in the Union gymnasium. Car bash, faculty dump tank, penny pitch, pinball machines and food, food, food yielded over $1,800 towards Project Terremoto's ambitious $50,000 goal.