Project Terremoto: Active love through fundraising and fun
This article originally appeared in the Spring/Summer 2023 issue of The Bulletin
By Joe Springer '80, curator, Mennonite Historical Library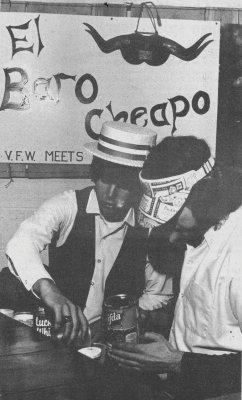 On March 17, 1973, Goshen College students organized El Carnival in the Union gymnasium. Car bash, faculty dump tank, penny pitch, pinball machines and food, food, food yielded over $1,800 towards Project Terremoto's ambitious $50,000 goal.
Days after the Fall 1972 Nicaragua Study-Service Term unit had departed the country, an earthquake devastated Managua. In January, students such as Paul Wingard '73, Verlin Nafziger '74, and Geneva (Newcomer) Martin '73 began fundraising for what they called Project Terremoto ("earthquake" in Spanish): benefit concerts, bell- ringing coin collections and more. To draw in the wider community, they worked with the city's Jaycees Club where young business people such as Myrl Nofziger '64 and Drew Schlichter added business savvy and contacts.
Even before El Carnival, two pickup trucks and trailers loaded with material aid — including dental equipment — were enroute to Nicaragua. El Carnival drew in everyone from school children through senior citizens. Other in-kind and cash gifts followed the event. Local high school students contributed 20 percent of their annual "Walk for Hunger" proceeds ($2,000). An Ohio widower and his second bride encouraged their wedding guests to donate rather than purchase gifts ($400). Alas, Joan Baez never accepted the group's invitation to perform an Elkhart County benefit, but still, by the end of September the group considered its $50,000 target achieved.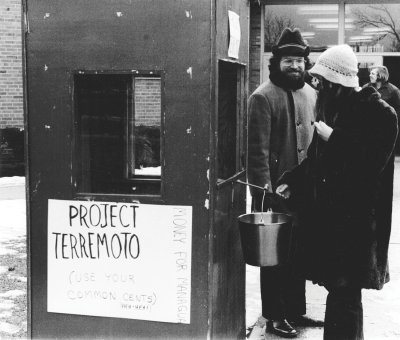 Over 10 percent of the aid provided direct reconstruction assistance to 50 Nicaraguan households that in the preceding five years had hosted some 150 GC students. Most of the aid was used to support reconstruction of a Nicaraguan-American school and headquarters for a national literacy program and a social service agency. Carnival became an annual student tradition through 1994, albeit never with as bold a fundraising goal as Project Terremoto.