Changes in interim leadership roles announced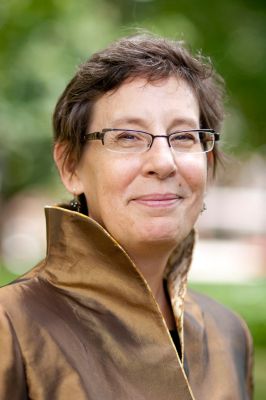 Goshen College officials have announced recent interim leadership changes for the vice president for academic affairs and academic dean and vice president for finance positions. Both positions are part of the college's President's Council.
Dr. Jo-Ann Brant, former professor of Bible, religion and philosophy and honors director, has assumed the role of interim vice president for academic affairs and academic dean for the remainder of the current academic year and for the 2017-18 year.
Deanna Risser will continue in her role as interim vice president for finance through the next academic year.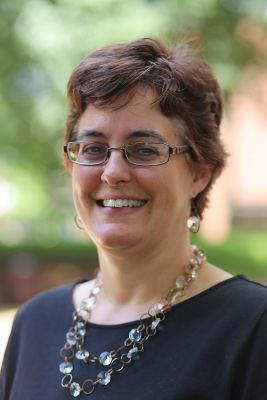 "We are blessed to have the leadership of Dr. Jo-Ann Brant and Deanna Risser in their roles during this time of transition at the college as we complete the search for our next president," said Provost Ken Newbold. "Jo-Ann and Deanna bring extensive knowledge, expertise and creativity to their roles and on President's Council, and have quickly become strong members of our leadership team. Their long-term service to GC provides them intimate understanding of the complex and critical areas academics and finance which brings strong institutional knowledge to all discussions and decision making."
Dr. Jo-Ann Brant, interim vice president for academic affairs and academic dean
Brant has served on the faculty in the department of Bible and religion since 1993 and is a recognized leader through her role as a department chair and on various committees on campus. She led Study-Service Term units to China (2011) and Germany (1999, 2007, 2009), is an engaged scholar in her field and accomplished educator. Brant earned a bachelor's degree from the University of Alberta in 1980, and a master's degree in 1986 and doctoral degree in 1992 from McMaster University.
Brant follows Dr. Ross Peterson-Veatch, who served as interim vice president for academic affairs and academic dean after Dr. Anita Stalter retired in 2015.
"I am excited about serving as academic dean and feel a strong sense of responsibility to make sure that the work done in the dean's office will contribute in tangible ways to the well-being of the faculty, staff and students," Brant said.
Deanna Risser, interim vice president for finance
Previously, Risser served as assistant director of institutional research, budget and financial reporting manager. She has worked in various administrative and financial roles for the college since 1999, and led Study-Service Term to Nicaragua in 2012. Risser is a 1993 graduate of Bluffton University and received her MBA from Indiana University South Bend in 2007. She has served in this interim role since former Vice President for Finance Jim Histand retired in 2016, after nearly 20 years of service.
"These are exciting yet challenging times at Goshen College, and I'm honored to be working with President's Council and the campus community to guide the institution into the future," Risser said.