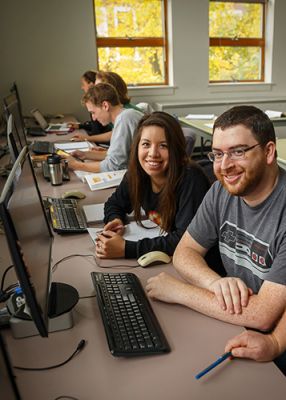 The IT Help Desk provides information technology services and support to all Goshen College students and employees. The Help Desk is staffed with specially trained IT employees and Student Technology Assistants who are committed to providing the highest level of service possible to meet your IT needs.
Hours of Operation
During the academic year, the Help Desk observes the following hours:
Monday through Thursday, 8:00 a.m. – 7:00 p.m. in the Schertz Computer Lab, and 7:00 p.m. – 11:00 p.m. in the Library
Friday, 8:00 a.m. – 5:00 p.m.
Saturday, 2:00 p.m. – 4:00 p.m.
Sunday, 7:00 p.m. – midnight in the Library
When classes are not in session, the Help Desk will observe limited hours. Please watch the Campus Communicator for posted hours.
Getting Assistance