Latino Visit Day / ¡Un Día de Visita para Familias Latinas!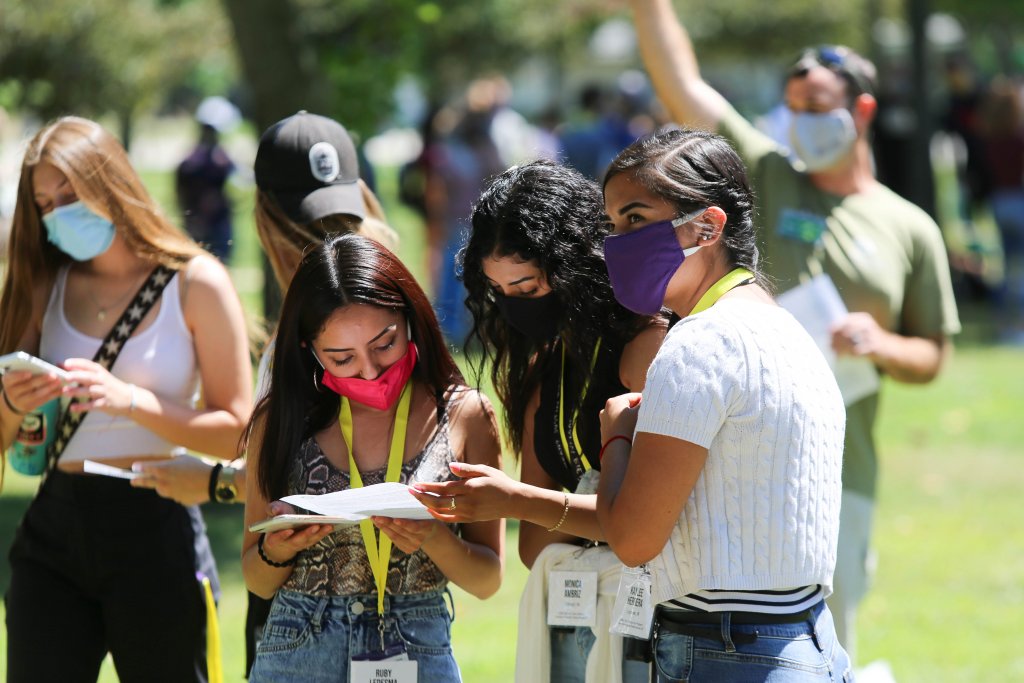 Join us for a Goshen College visit day specifically for Spanish-speaking Latino/a high school seniors and their families!
During your visit, you'll learn more about Goshen College, the admissions process and financial aid options. Plus you'll get to hear directly from current GC students, professors and parents; and take a campus tour.
This visit day will be completely in Spanish.
Date: Friday, March 12, 2021
Time: 1 p.m. to 4 p.m.
Where: Goshen College Church-Chapel (College Mennonite Church), 1900 S. Main St., Goshen, IN
Events for the day:
Admissions and Financial Aid session
Campus tour
Student panel
Professor panel
Parents will have the opportunity to meet other parents of current GC students
And, if you haven't already applied to Goshen College, be sure to bring a copy of your high school transcript so that you can complete your application on campus and receive an admissions decision right on the spot.
Have additional questions about this event? Contact Adriana Ortiz at aortiz@goshen.edu or 574-535-7011.
NOTE: In order to ensure the health and safety of all guests and staff, this event will be limited to just 13 students (with a maximum of two guests per student), so be sure to reserve your spot soon!
---
Si estás en tu último año de la preparatoria y eres latino(a), te invitamos a ti a tu familia a que conozcas nuestra universidad, Goshen College.
Durante tu visita, aprenderás más sobre Goshen College, el proceso de admisión y opciones financieras. Además, escucharás directamente de otros estudiantes, profesores y padres sobre su experiencia, y recibirás un recorrido del campus.
¡Todo este día será completamente en español!
Fecha: viernes, 12 de marzo, 2021
Hora: 1- 4 p.m.
Dónde: En la iglesia de Goshen College (College Mennonite Church), 1900 S. Main St., Goshen, IN
Eventos del día:
• Temas sobre admisiones y apoyo financiero
• Recorrido del campus
• Panel de estudiantes latinos
• Panel de profesores
• Tiempo para conocer a otros padres con hijos que están en GC
ADEMÁS, si aún no has entregado tu solicitud a Goshen College, asegúrate de traer una copia de tu transcripción de creditos de la preparatoria para que puedas aplicar aquí mismo en el campus. Al hacer esto, los representantes de admisiones te podrán dar una respuesta de inmediato.
¿Tienes preguntas adicionales sobre el evento? Contacta con Adriana Ortiz al (574) 535-7011 o enviando un correo electrónico a aortiz@goshen.edu
NOTA: Para garantizar la salud y la seguridad de todos los invitados y el personal, este evento estará limitado a solo 13 estudiantes (con un máximo de dos invitados por estudiante), ¡así que asegúrate de reservar tu lugar pronto!
Register Now / ¡Reserva tu lugar ahora!