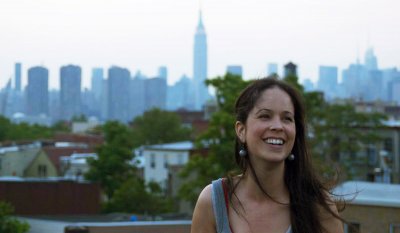 Rachel Smith, a 2001 graduate, combined her interests to create a linguistics website that teaches American English pronunciation.
A linguistics website doesn't seem like an obvious path for someone who studied computer science, applied math and music in college, but Rachel Smith '01 found a niche that combines all of her interests with the launch of her website www.rachelsenglish.com.
The site teaches American English pronunciation based on Smith's extensive vocal music training – she earned a master's of music degree in opera performance from Longy School of Music – and her experience teaching English as a foreign language on Study-Service Term. Among other features, she charts all the American English sounds related to each letter of the English alphabet, describing by video the physical positions and movements of her tongue, teeth and lips in making those sounds. With her knowledge, she was able to create and maintain the website herself.
"I have had some people find it and tell me it is just what they are looking for; that they really think they can use it to help themselves improve their accent on their own, and to top it off the site is free," Smith said. "And that is my goal, to have it be a really good resource for self-teaching. Feeling like I'm putting something out there that is helpful to people, as well as connecting with people from all over the world, is probably the most rewarding part."
– by Tyler Falk '09