James (Jim) Gingerich '66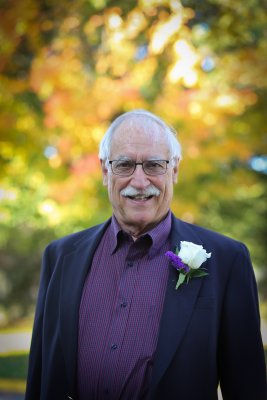 James (Jim) L. Gingerich '66, of Albuquerque, New Mexico, has a diverse resume — among his many accomplishments, he played four years of basketball and baseball at Goshen College, climbed Mount Kilimanjaro and Mount Kenya and served in agricultural economic development for 34 years in six countries.
A math education major, Gingerich competed under the guidance of two well-known GC athletics figures, Baseball Coach Harold Yoder and Basketball Coach Roman Gingerich — Jim's father. He starred on the basketball and baseball teams, and broke the basketball team's career scoring record, averaged 19 points a game while making 60 percent of his shots and was second on the team for assists his senior year.
After college, Gingerich began his long international career with International Voluntary Service in Laos and Bangladesh.
Gingerich completed graduate school and then joined USAID, the United States' civilian foreign aid agency, and served with them in Pakistan, Indonesia, Kenya and Nepal. He then worked for a private consulting firm that was often involved with USAID and the World Bank.
In his free time, Gingerich continues to enjoy hiking and bicycling. In 2010, he biked the entire pacific coast of Oregon with two long-time biking friends. "I've always been very active in sports," he said. "My family and I enjoyed many treks in Nepal during our five years in that country. Outdoor sports and being in good health and good condition have always been important for me."
Gingerich currently attends Albuquerque Mennonite Church and is one of the leaders of the Mennonite Disaster Service unit in New Mexico. His son Christopher graduated from Goshen College in 2005, and Gingerich is enjoying being a grandfather to his six-month-old granddaughter.