Celeste Arroyo Garcia '24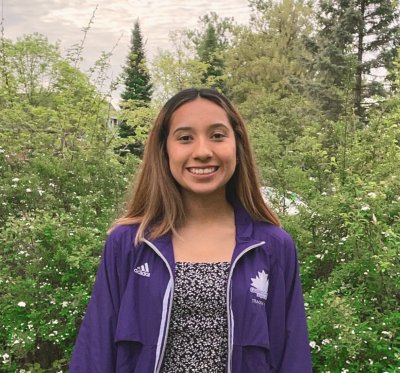 Hometown: Goshen
Major: Social Work
Celeste Arroyo Garcia '24, a social work major, has a passion for helping people through counseling.
Why did you choose Goshen?
The reason I chose Goshen is because since the first time I was there, everyone made me feel appreciated and I liked how professors and coaches reached out to me to see how I was doing academically and athletically while still figuring out my college choice.
Why did you choose your major?
I didn't know about social work and wasn't familiar with it, but a friend of mine explained to me what the field was about. It interested me a lot because I have a passion for helping those who need guidance.
What career are you interested in pursuing?
So far I have only been interested in pursuing a career in the health care area, I want to be able to provide people with counseling and any type of information.
What is a valuable experience that you have had at Goshen?
By the end of my first semester of college, I realized that there's nothing more valuable and useful than reaching out and using the tools the college is able to provide you with in order to succeed.