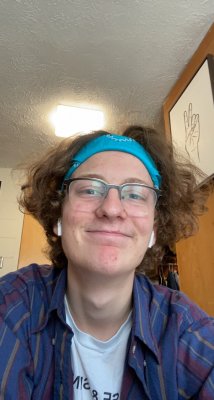 Kalona, Iowa
Why did you choose Goshen?
I chose Goshen College because I had family and friends go there who all enjoyed their time there and recommended it to me. I loved the idea of intentionally living in community with others.
Why did you choose your major?
I chose to major in history, because I wanted to learn as much as I could about the world, and I was really impressed with the department and professors here. I chose to add on writing later, because I wanted to learn how to improve both my academic and creative writing.
What career are you interested in pursuing?
I'm not sure what career I want to pursue yet, and I am okay with that! I am studying what I am studying now, because I enjoy learning those subjects!
What is a valuable experience that you have had at Goshen?
I feel like Goshen College was a great place for self exploration for me. I was able to really come into my own here thanks to the friendships I've made and classes I've taken that have helped shape my worldview.