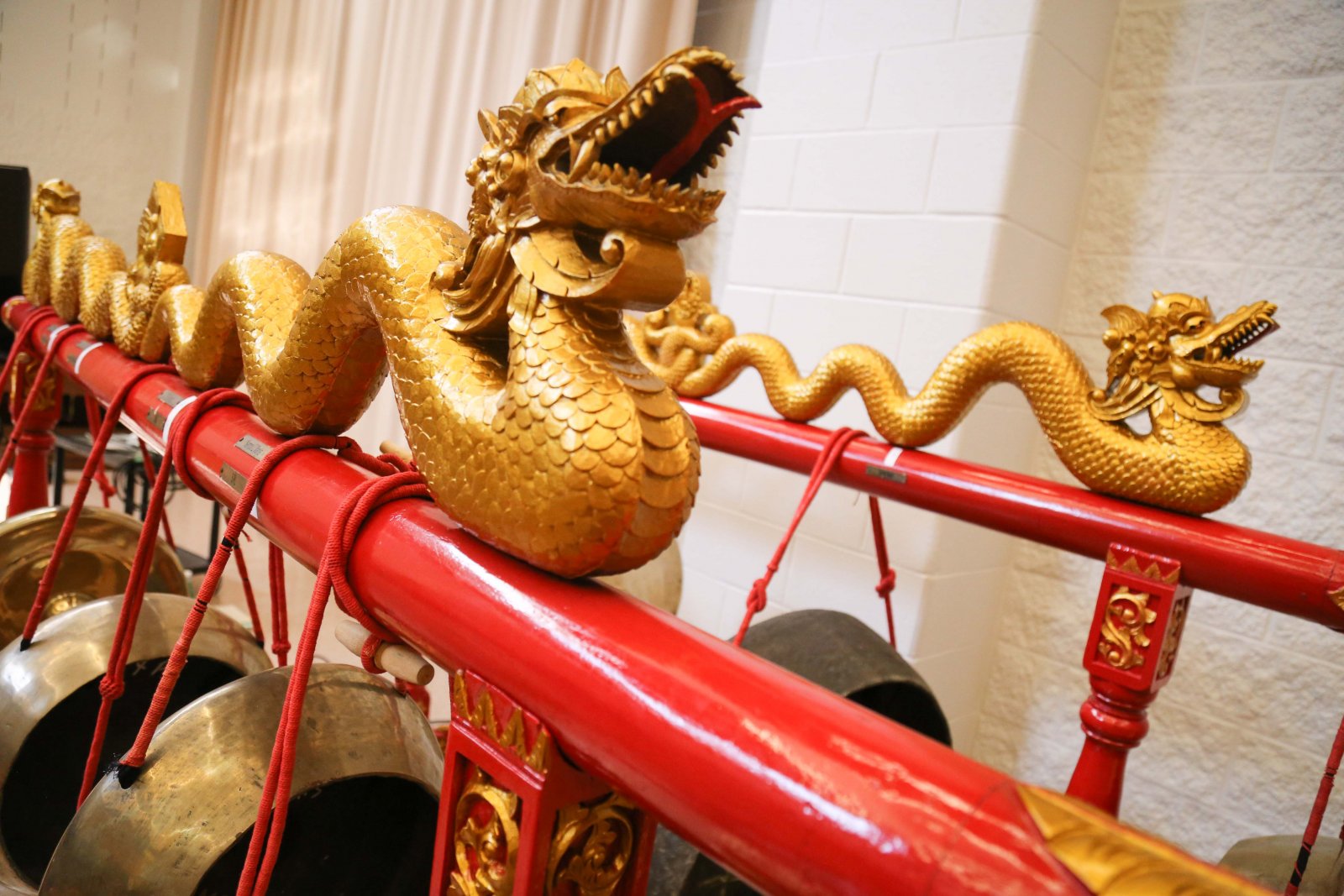 The Nyai Oyer Gamelan arrived at Goshen College in the summer of 2018, as a gift from the late Duane Gingerich '69 and his wife, Reti.
Gingerich spent the majority of his legal career in Jakarta, Indonesia, as an international partner with a global law firm. He was an avid enthusiast of Indonesian art and desired to gift a gamelan to his alma mater. Though he passed away in February 2016, his wife, Reti, worked with the college to see her husband's dream come true.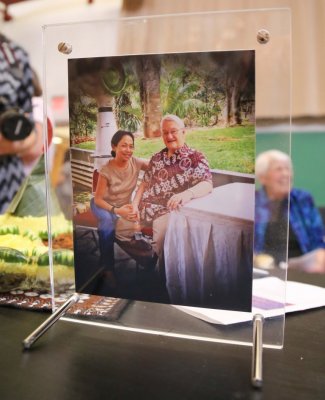 Gingerich was motivated to donate the gamelan in honor of Dr. Mary Oyer '45, professor emerita of music, with whom he had taken The Arts class during his time as a college student. For Gingerich, this class was life changing in his appreciation of the arts. The  gamelan's official name is "Nyai Oyer Gamelan," which translates to "Sister Oyer Gamelan."
The word "gamelan" comes from the Javanese word "gamel," meaning to strike or hammer. Gamelans feature a variety of instruments similar to xylophones, drums and gongs. The rhythmic music created is often spiritual and ceremonial in nature in Indonesian culture and generally includes dancers, shadow puppetry and vocalists.
Read more about this instrument and gift.
View photos of the gamelan from the celebration event.
Contact:
Use of the gamelan is only available by appointment. If you are interested in learning more about the Nyai Oyer Gamelan or would like to schedule an group educational event with it (for any age), contact Marcia Yost, director of the arts: engagement & outreach (email myost@goshen.edu or call 574-535-7793).